S'pore's productivity loss due to sick, absent workers may reach S$3.3b by 2030: Study
SINGAPORE — Absenteeism from work is expected to worsen when Singapore's population is greyer in 2030.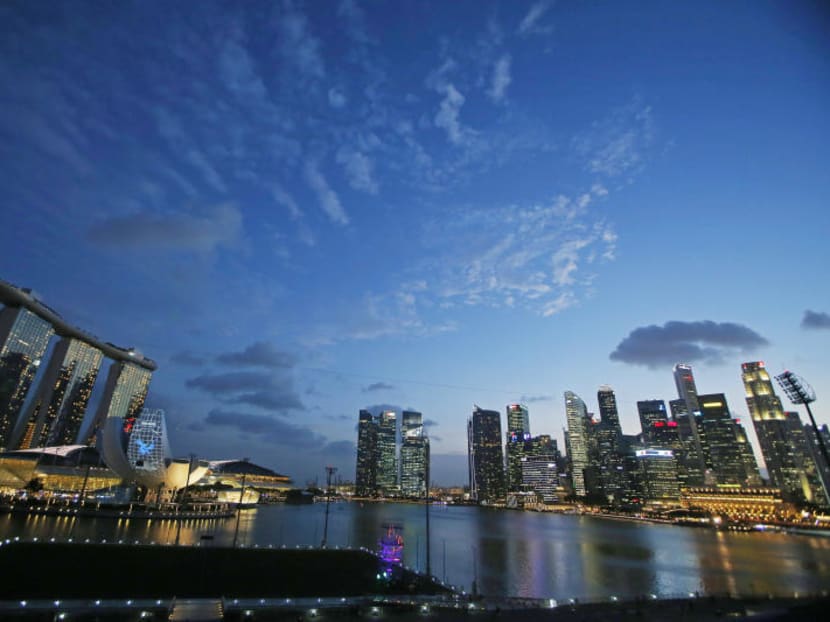 SINGAPORE — Absenteeism from work is expected to worsen when Singapore's population is greyer in 2030.
This is projected to cause S$3.3 billion in productivity loss, which is 43 per cent higher than in 2016.
These are the findings from a report released on Wednesday (Oct 25) by Mercer, a consultancy dealing with insurance broking, human resource and related services. The research was based on a sample of the company's insurance claim database from 2013 to 2015, which covered 560 companies and about 68,000 workers.
The report stated that with two in five in Singapore's workforce being older than 50 by 2030, more sick days could be taken.
Together with the rising prevalence of chronic diseases such as diabetes and cancer, which is expected to increase by up to 200 per cent come 2030, "Singapore will face the challenges of stagnating productivity growth through increasing rates of absenteeism", it said.
It also projected that the average medical costs per employee would double to S$1,973 a year by then.
With an increase in demand for medical services, the ageing demographic will contribute to 41 per cent of the increase in medical costs.
STRATEGIES TO COUNTER COSTS OF ILL HEALTH
The study noted that 10 per cent of claimants file 60 per cent of all medical claim costs, which speaks of the value of interventions such as health screenings to detect diseases earlier, for the high-risk groups.
Mr Neil Narale, Singapore Business Leader for Mercer Marsh Benefits, said that companies should adapt by implementing strategies such as health initiatives and return-to-work programmes, in order to mitigate higher costs of ill health and better tap the productivity of an older workforce.
"Older workers are associated with advantages such as greater firm-specific knowledge and lower turnover rates," Mr Narale added. "If managed properly, diversity of age at work can serve to improve productivity and reduce the need for governments to tax corporates and the next generation to support the elderly."
Mercer's study comes on the back of a report published in September by Oxford Economics, which projected that Singapore could be hardest hit by a greying population over the next two decades.
The country is expected to face a massive decline in its working-age population by 2036, the report said, because of a shrinking workforce and slower progress than its Asian neighbours in getting more people into the labour market.
The Government's Population White Paper, published in January 2013, projected the old-age support ratio to fall to 2.1 by 2030, from 5.9 in 2012. This ratio is the number of working-age citizens for each citizen aged 65 and above.
A "smaller, less energetic workforce" would dampen business activity, and cause job and employment opportunities to shrink, the paper said.
'DO MORE WITH LESS' THROUGH TECHNOLOGY
Commenting on the latest findings, economists interviewed by TODAY said that the problems Singapore would face are similar to the longstanding issues that governments of ageing countries around the world have been struggling to mitigate, with some help from technological advances.
Dr Chua Hak Bin, economist with Maybank Kim Eng, noted that in coping with an ageing workforce, companies have been trying to find more ways to "do more with less" over the past decade, through greater use of technology, especially those in the manufacturing line.
However, there are many service industries that struggle with productivity, he said. "Areas like retail, healthcare and education have very low rates of productivity improvement."
He also said that middle-aged workers "tend to be the most productive workers", so it remains challenging for a country to increase productivity when its population is ageing. This can be seen in the United States and Japan, for instance.
"There is great incentive for companies to prefer hiring younger workers — they have the stamina to work longer, fall sick less often."
CIMB Private Banking's economist Song Seng Wun said that the Mercer report is "a good reminder" that policymakers may not be fully prepared with solutions to counter the trend of an ageing labour force, even though the Government has been taking several measures to tackle healthcare and education quality issues.
He noted that Prime Minister Lee Hsien Loong had, in his last two National Day Rally speeches, focused on globalisation, which ties in to how a country can overcome ageing and small labour size, and diabetes, which is linked to ageing and health.
OPPORTUNITIES STILL EXIST
Technology and globalisation have allowed goods and services to be traded across borders. Foreigners, who may have been restricted by the tightening of Singapore's foreign worker policy, are still able to connect with people here through digital means, creating opportunities to form businesses.
"But we cannot escape the fact that the resident pool of labour is ageing, and ageing fast," Mr Song said. "If left (to run its course), there will be more people retiring than joining the labour resident pool which, obviously, is not a good development."
Older workers, who bring a wealth of experience to the table, should be allowed to continue working if they are keen and healthy enough to do so, Mr Song added. Dr Chua said that the Government could provide more incentives for companies to hire older workers, although, as the study highlighted, this segment of workers would still tend to face higher healthcare bills, or not be able to work as long.
Dr Walter Theseira, labour economist from the Singapore University of Social Sciences, said that for workers who still want to work, but have to cope with significant health or personal needs, flexi-work arrangements could be made to accommodate them.
He questioned the idea that absenteeism and productivity are clearly linked, because workers today do use digital technology to work remotely — be it out of the office or even on vacation, for example.
"This practice of tracking presence at work through absenteeism rates is really only suitable for jobs where physical presence is completely necessary, and doesn't track real engagement at work for many service-oriented jobs today," he pointed out.