SPP facing a Chiam See Tong-sized void, amid an 'overdue' leadership renewal
SINGAPORE — At a meeting on Tuesday (Sept 3) among senior Singapore People's Party (SPP) members, party chairman Lina Chiam did not explicitly say that her husband and veteran opposition icon Chiam See Tong, 84, would be stepping down as secretary-general.
SINGAPORE — At a meeting on Tuesday (Sept 3) among senior Singapore People's Party (SPP) members, party chairman Lina Chiam did not explicitly say that her husband and veteran opposition icon Chiam See Tong, 84, would be stepping down as secretary-general.
But those present at the meeting understood from her comments about the time being "ripe to set the stage for leadership renewal", that the Chiams were going to make way for new blood.
This is according to four party members who attended the meeting at the party's Sin Ming Drive headquarters to discuss the SPP's upcoming Ordinary Party Conference, which is held every two years to elect the party's central executive committee (CEC).
"No one asked about whether Mr Chiam will contest in the party's election (to be held on Oct 16). There was an understanding among the CEC members that he will make way for younger leaders," said one of the members. "The specifics as to who would take over or the potential successors were also not discussed."
SPP members believe it could be either Mr Steve Chia — the party's current organising secretary who at one point headed the National Solidarity Party — or Mr Jose Raymond, a former Singapore Environment Council executive director and press secretary to Dr Vivian Balakrishnan.
Speaking to TODAY on condition of anonymity, the sources said that the issue of leadership renewal had been raised in previous meetings, and the party's CEC election was already overdue — it was supposed to be held within the second quarter of the year. But they claimed that Mrs Chiam would previously sidestep the issue each time it was brought up. TODAY has reached out to Mrs Chiam for comment.
Get TODAY's headlines delivered to your mobile device! Join our Telegram channel here: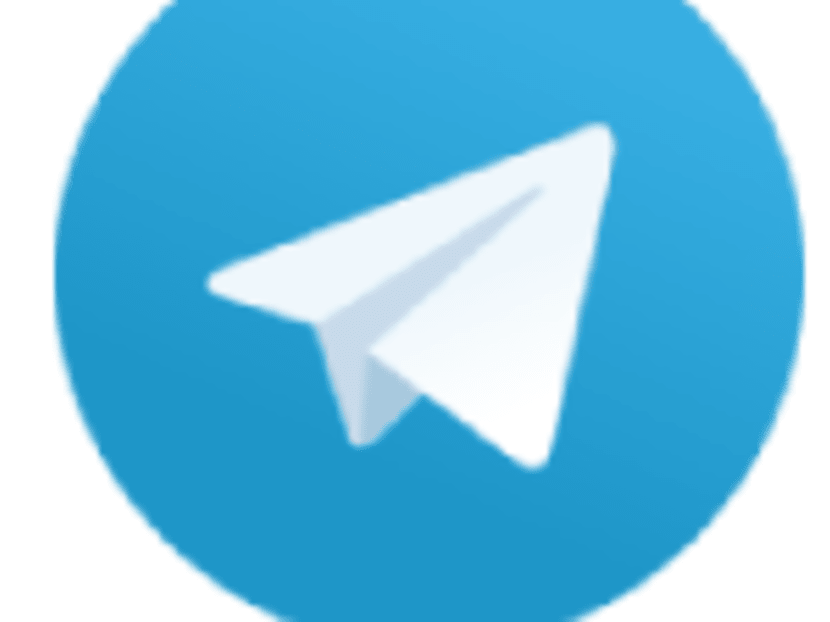 The pending political exit of Mr Chiam, who has suffered two strokes and a hip injury, was not unexpected given his health, analysts told TODAY.
It is unclear whether Mrs Chiam — a former Non-Constituency Member of Parliament — will stay on as the party's chairman or choose to play an advisory role, the sources said.
According to them, Tuesday's meeting was the first time Mrs Chiam spoke at length about the need for leadership renewal before the next General Election (GE).
Subsequently, the senior members discussed the public statement which the party will put up on its Facebook page to signal its rejuvenation. The statement also included an announcement on the resignation of party vice-chairman Jeanette Chong-Aruldoss.
"SPP will be 25 years old in November. As we reach this important landmark, it heartens us to see so many compassionate, competent and caring young leaders who are coming forward to serve the country," Mrs Chiam said in the statement.
STEPPING OUT OF MR CHIAM'S SHADOW
Mr Chiam — who holds the record as the country's longest serving opposition MP — has led the SPP since December 1996. He joined the party after an acrimonious split with the Singapore Democratic Party, which he founded in 1980.
Mr Chiam last contested in the 2011 GE, when he moved out of his Potong Pasir stronghold — which he had helmed since 1984 — to stand as part of a five-member team at Bishan-Toa Payoh Group Representation Constituency. But the SPP team, which secured 43 per cent of the vote, lost to the People's Action Party which won with 57 per cent of the vote.
In that same election, his wife, who stood in Potong Pasir in his place, lost the seat to PAP's Mr Sitoh Yih Pin — marking an end to the opposition's 27-year reign in the Single Member Constituency.
While Mr Chiam has been politically inactive for several years, the analysts said that it would still be an uphill challenge for the SPP and its new leaders to step out of his shadow.
Rarely seen at public events for years, he made a surprise appearance at the Chiam See Tong Sports Fund gala dinner last month. In a wheelchair, he was accompanied by his wife and daughter Camilla. 
"In some respects, Mr Chiam bringing a close to a political era is overdue. Perhaps hope sprung eternal and there was the holding out for a miraculous comeback," said Singapore Management University political analyst Eugene Tan.
While analysts believe that the SPP's younger leaders could tap Mr Chiam's legacy and standing, the bigger question is how. "Will (the new leaders) imbibe his political values that resonated well with Potong Pasir voters? In any case, the SPP needs to go beyond being a Chiam-centric party," said Assoc Prof Tan.
"If that's the only selling point of the party, then the SPP will slide further into irrelevance."
The new leaders will need to establish a new vision and identity for the party, and gain support from voters in a crowded opposition space, the analysts reiterated.
Assistant Professor Woo Jun Jie, a Singaporean political analyst at the Education University of Hong Kong, believes that the SPP would be hit by Mr Chiam's departure.
He pointed out that much of the party's support base stems from Mr Chiam's popularity. Furthermore, little is known about his potential successors, making it even harder for the new leaders to step out from Mr Chiam's shadow, he said.
National University of Singapore political scientist Bilveer Singh said that even if the party focuses its efforts on winning back Potong Pasir, much has changed in the constituency since the PAP took power.
More infrastructure has been injected into the ward and the SPP will be playing catch-up, he noted.
"While they may find some capable individuals, I think the shoes (Mr Chiam) is leaving behind are hard to fill," he added.