S R Nathan: A runaway who got help from an unexpected source
SINGAPORE — At 16, he had been expelled from school a second time, and, too ashamed to face his mother, began leading the life of a runaway, sleeping in five-foot ways and begging for food.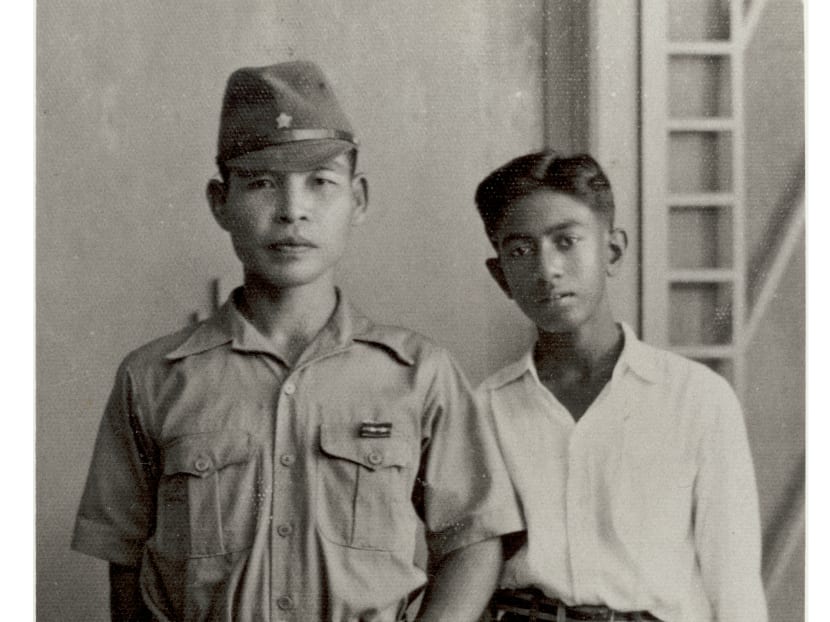 SINGAPORE — At 16, he had been expelled from school a second time, and, too ashamed to face his mother, began leading the life of a runaway, sleeping in five-foot ways and begging for food.
For Mr S R Nathan, it was a long way from his relatively comfortable early years as the son of a law clerk. And it was an even longer way from the be-suited figure who would welcome royalty and world leaders to the Republic as President.
Born in Singapore on July 3, 1924, Mr Nathan spent his early years in Muar, Malaysia, where his father Sellapan worked.
Until a rubber industry slump in the 1930s hit the economy and the law firm at which his father worked, Mr Nathan enjoyed a childhood with occasional luxuries, such as British biscuits and toys ordered from Robinson's, then located in Raffles Place.
With his income drastically reduced, Sellapan turned to drink. He eventually left the firm and moved the family to Singapore, where they shuttled from house to house, living under the good graces of relatives.
His father, still drinking, found work as a supervisor at a quarry in Changi, but his family saw little of what he made.
In his memoir, An Unexpected Journey, Mr Nathan recalled: "He used to come home on Saturday afternoons sometimes without any money, probably having drunk it all away."
One Sunday, when he was eight, his father brought crabs home for the family's lunch. Then he left the house. That night, the family was informed by the police that Sellapan had killed himself by drinking household disinfectant.
In the preface of An Unexpected Journey, Mr Nathan would look back on these early years with emotion.
"Tears still come to my eyes when I remember how the lives of my mother, sisters, brother and myself were smashed to pieces by the suicide of my beloved father, and how my mother, with seven children, was then deserted and despised by relatives."
The family was saved from living on the streets by an aunt, who took them into her home on Ceylon Road. Life, while simple, had achieved a degree of stability — only to be shattered again when Mr Nathan was accused of stealing textbooks and expelled from Victoria Morning School.
With help from a boatman who felt sorry for the runaway, Mr Nathan managed to find work as an office boy, before venturing to Muar with what he said was $9 in his pocket.
There, he drifted from job to job — delivering letters, giving tuition, working as a hawker's assistant — and living in a kampung.
At times, he would cry, feeling the pain he caused his mother by running away, "deserting her when I should have stood by her as the eldest son, to give her the comfort and support she needed".
World War II brought about a change in fortunes. Encountering a Japanese officer seeking directions, Mr Nathan, who spoke English, was asked to accompany the officer to the market.
Soon, he began running errands for Japanese officers, and, at the encouragement of the officer, who gave him an English-Japanese dictionary, he began learning Japanese.
When the company was due to be pulled out from Muar a few months later, a new job was secured for Mr Nathan at a Japanese firm.
There, his command of Japanese caught the eye of another Japanese officer working for the inspector-general of police for Johor, and he was hired to join the Japanese civilian police, with which he stayed for the rest of the war until the Japanese surrendered.
Recollecting the war years, Mr Nathan reflected: "For many people, World War II was an appalling time. For me, in my teens and with little knowledge of the world or the impact of the war on others, it brought opportunity, after I learnt to speak some simple Japanese.
"It was the first time anyone had told (me) I had a good mind ... With just a little encouragement from an unexpected quarter, my confidence began to rebuild itself."