Robot Kitty event staff lodge reports over unpaid salaries
SINGAPORE — At least 70 contract staff members who had worked for last month's Robot Kitty Singapore exhibition are now in a quandary after organisers of the event apparently failed to pay them.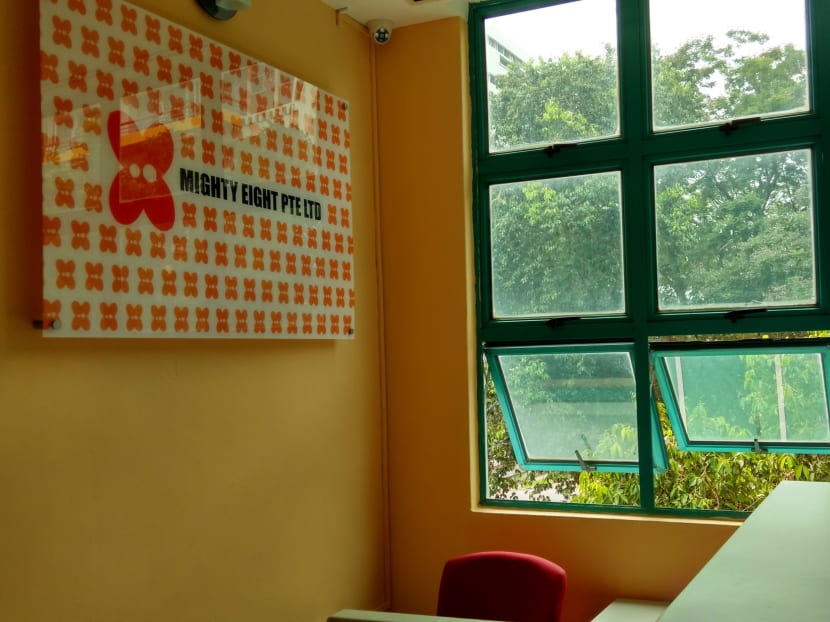 SINGAPORE — At least 70 contract staff members who had worked for last month's Robot Kitty Singapore exhibition are now in a quandary after organisers of the event apparently failed to pay them.
TODAY understands they are owed salaries ranging from around S$400 to S$1,000, and as many as 25 have lodged police reports, while one has filed a claim at the Small Claims Tribunals. At least five more are planning to file a police report by this week if they still have not received their pay.
Besides Robot Kitty Singapore, toy and events company Mighty Eight was also behind last year's Hello Kitty Go Around, which had raised the hackles of fans after a limited-edition Hello Kitty paper figurine was missing from an SG50 exclusive pack. Some demanded full refunds at the time.
Staff TODAY spoke to said Mighty Eight's founder Jacky Teo, had promised to pay them on July 22, but has since been uncontactable.
They are in a bind because the contract they signed was a 'contract for service' instead of 'contract of service'. According to the Ministry of Manpower (MOM) website, those under contract for service are independent contractors. They are not covered by the Employment Act and statutory benefits do not apply.
The staff told TODAY that while some of them have made police reports and have spoken to MOM officers, they were advised to seek their own legal advice, or to make claims at the Small Claims Tribunal, given the nature of their contract.
Expressing his helplessness, a staff, who declined to be named, said: "I don't know what to do or who to ask for help."
According to those TODAY spoke to, the staff, who range from 17 to 24 years old, were hired by a recruitment agency and had signed contracts that promised fixed rates for working at the exhibition that was held from June 11 to 21.
One staff, who vented her frustrations in a post on micro-blogging site Dayre with the username "nyiukwen" on Sunday (July 24), claimed that the company had made employees work longer hours than was stated in the contract, and without overtime pay. She also said that she, along with a bunch of other staff, visited a warehouse sale on Saturday (July 23) after finding out that the company was selling off leftover Hello Kitty merchandise, with the intention to "demand for our salaries". But that came to naught.
"We worked at Suntec (City), transport and food is not cheap. We laboured for two weeks without off. This is not right," she wrote.
A staff, Tay Shihong, took to Facebook to air his views, adding that they "have run out of options".
"We are mostly students who need the salary for school fees and others to help support our family's financial situation," said another staff who declined to be named.
Another staff, who also declined to be named, said she started to chase Teo for payment at the start of this month because she had not been paid for her one month of service. "On July 16, he asked me for my bank account and said he'll transfer the money by next week but he didn't and he has ignored my texts ever since (July 22)," she said.
She added that she was not directed to sign any contract with the company, and "payment arrangements were made through email with one of the company's full-time staff".
"I've contacted MOM and I'll be going down with my colleagues next week, but I really don't know if it'll be effective at all," she said. "Actually my parents found it suspicious right from the beginning because there wasn't any written contract. Worse come to worse, if I really can't get the money back, I'll treat it as a bad decision."
A check with ACRA showed that Mighty Eight is registered to a Singaporean named Teo Choon Leng, and it was incorporated on 19 August 2014. His paid-up capital was S$500,000.
When TODAY visited their Genting Lane office on Tuesday (July 26), there was nobody manning the reception counter and the office was locked and in darkness. A visit to Teo's house the next morning yielded no response despite repeated knocks, although sounds of cooking could be heard from within.
One of his neighbours Md Fadri Sahrul, 26, who lives two units away, said that he has been living there for 20 years, but he hardly sees the family. "I've never seen the husband, only the maid, mom, wife and daughter...they keep to themselves."
Repeated attempts to reach Teo were unsuccessful. Mighty Eight's senior marketing communications executive Eugene Chan would only say that he was "retrenched a few weeks ago", and declined to comment further.
When contacted, a police spokesman said they "confirm a report was lodged".
Mr Shashi Nathan, a partner at Withers KhattarWong, said for contract for service, "if you are not paid, it is a breach of contract" and the workers would have to sue the company if they want to move forward.
The contract, which signifies an agreement between two parties, may not always be a criminal matter, he added. "The police may not in all cases investigate. They will only investigate if a criminal offence has been disclosed, for example if there's an element of cheating or deceiving somebody to enter into a contract."
However, the outcome of the civil claim will depend on whether the company has money to pay them back, he said. "Even if you get a judgement against somebody, if he has no money it is just a paper judgement. Even if you bankrupt him you may be at the back of the queue…Other creditors who have secured debts with him like banks or Government agencies are way before an individual."
"We know the possibility of getting our money back is very small but we are just doing whatever we can to help ourselves…I cannot believe this happened to me," said a staff. ADDITIONAL REPORTING BY SONIA YEO AND JOY FANG