Stallholders of new hawker centres to get lower rentals in their first two years
SINGAPORE — A year after concerns were raised about the viability of new hawker centres, it was announced on Monday (Aug 26) that stallholders at upcoming hawker centres will pay lower rentals to help them get up and running in the first few years.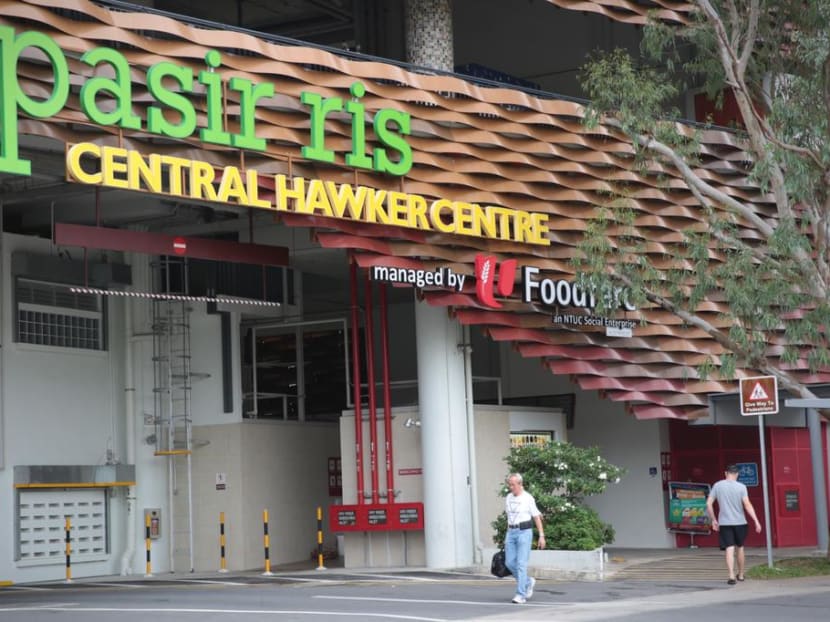 SINGAPORE — A year after concerns were raised about the viability of new hawker centres, it was announced on Monday (Aug 26) that stallholders at upcoming hawker centres will pay lower rental fees to help them get up and running in the first few years.
Under what is called a "staggered rent scheme", stallholders of these new hawker centres will pay 80 per cent of the rental in their first year, the National Environment Agency (NEA), which manages hawker centres, said.
They will pay 90 per cent in their second year, before full rental fees kick in from the third year onwards.
Right now, stallholders of new hawker centres pay full rental from the start of their tenancy.
The upcoming hawker centre at Bukit Canberra in Sembawang, targeted to be operational in the second half of 2020, will be the first new hawker centre to benefit from this fee structure.
NEA has built seven new hawker centres since 2011 in a bid to ensure that residents continue to have access to affordable food. Another 13, including the one at Bukit Canberra, are set to be completed by 2027.
The seven new hawker centres, which include Ci Yuan and Bukit Panjang hawker centres, are built and managed by social enterprises such as NTUC Foodfare and Timbre Group, and run on a not-for-profit basis.
Some hawkers complained last year about how, on top of rentals, they had to pay extra fees such as for collection and washing of dishes, and other miscellaneous costs such as for cashless or self-payment kiosks, marketing, quality control and management fees.
In a post on his Makansutra website on Aug 28 last year, food critic KF Seetoh had said that stallholders in the new hawker centres pay an average of S$4,000 in total, including "a laundry list of extra services and charges".
Last November, Dr Amy Khor, Senior Minister of State for the Environment and Water Resources, said in an interview with TODAY that the median monthly rent at seven of the new hawker centres was S$2,000, while the median rent at comparable existing NEA-run hawker centres was about S$1,700 a month.
She said then that the average monthly operating cost at older hawker centres comes up to about S$600 while at new hawker centres, it is S$1,500. Dr Khor explained that the S$600 only accounts for table-cleaning and service and conservancy charges, but does not include items such as dishwashing, which is included in the monthly operating cost for new hawker centres.
RENTAL REMISSION FOR THREE NEW CENTRES
In a press release on Monday, NEA said that in its regular review of hawker centres, it found that new hawker centres take time to establish themselves.
"Time is generally needed to raise potential patrons' awareness of these new centres and for the stallholders at the centres to build up a regular clientele and stabilise their businesses," the agency said.
Besides the staggered rental scheme, NEA also announced on Monday that all stallholders from Yishun Park, Jurong West and Pasir Ris Central hawker centres will get 10 per cent off rentals from this September to next February.
It also said that it is fine-tuning the criteria for the evaluation of tender proposals from socially conscious enterprises that are interested in running upcoming hawker centres.
At present, operators that propose lower stall rentals and operating costs are considered more favourably in a bid to safeguard the interest of stallholders.
In future tenders for new hawker centres, greater consideration will be given to the proposed total costs to stallholders, NEA said in its press release.
Since January, the agency has also been subsidising 50 per cent of the cost of centralised dishwashing with stallholders. This is for the first year, with the subsidy reduced to 30 per cent for the second year.
HAWKERS HOPE TO GET MORE SUPPORT
Stallholders at new hawker centres told TODAY that the staggered rental scheme will help, although they wish that more can be done to support them.
Ms Aericurl Chng, who runs a dessert stall at Ci Yuan Hawker Centre in Hougang, said that a bigger subsidy would help greatly, pointing out that new hawkers typically have to fork out a large capital when they first start their business.
She also suggested having more activities in the vicinity of hawker centres to attract human traffic.
Mr Chew Zhi Jie, 28, who runs Jiao Cai Hotplate BBQ at Yishun Park Hawker Centre, proposed bringing in established vendors to new hawker centres to attract the crowds.
"For new hawker centres such as the one I am at, the problem we face is that there are no established, favourite hawker brands. All of us are new startups," he said.
"It's a bit difficult to sustain a business because it's normal that people would only visit a hawker centre with a famous stall like (one from) Amoy Food Centre or Old Airport Road." WITH ADDITIONAL REPORTING BY TESSA OH