Large stockpile of e-scooters brought in for Singles' Day now 'unsellable', say retailers
SINGAPORE — Some had brought in "hundreds of thousands of dollars" worth of electric scooters in preparation for one of the biggest sales events of the year on Singles' Day (Nov 11), but now these retailers are fearing the worst.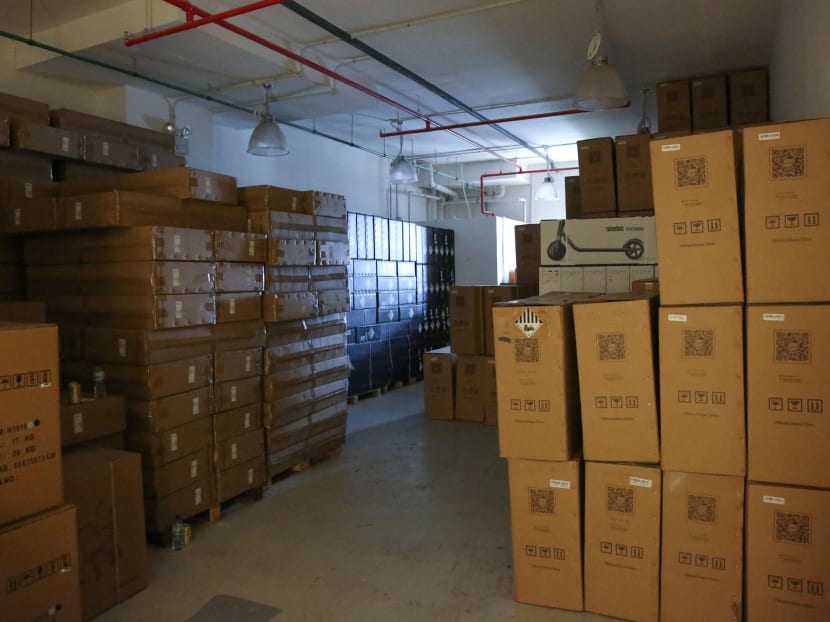 SINGAPORE — Some had brought in "hundreds of thousands of dollars" worth of electric scooters in preparation for one of the biggest sales events of the year on Singles' Day (Nov 11), but now these retailers are fearing the worst.
These scooters are compliant with the safety standards introduced by the authorities but could now be "unsellable", the retailers told TODAY, following the ban on the use of e-scooters on footpaths which kicked in on Tuesday (Nov 5).
PMD Retailers Association of Singapore president Wilson Seng said that retailers had been increasing their stocks of UL2272-certified models — a safety standard that will reduce the risk of fires — after the Land Transport Authority in August brought forward the deadline for users to comply.
Personal-mobility-device (PMD) users have to ensure their devices meet the UL2272 standard by July 1 next year — six months before the original deadline of Jan 1, 2021.
"Retailers are now stuck with all these ready stocks. Who is going to buy now?" Mr Seng, who called the new legislation "untimely", asked.
Mr Ifrey Lai, 49, managing director of Mobot store, said that he had brought in "S$400,000 worth" of stocks just for the Singles' Day sales.
"In total, we brought in about 3,000 units in preparation for Singles' Day and Christmas sales, but now these stocks are stuck and are unlikely to be sold," Mr Lai said.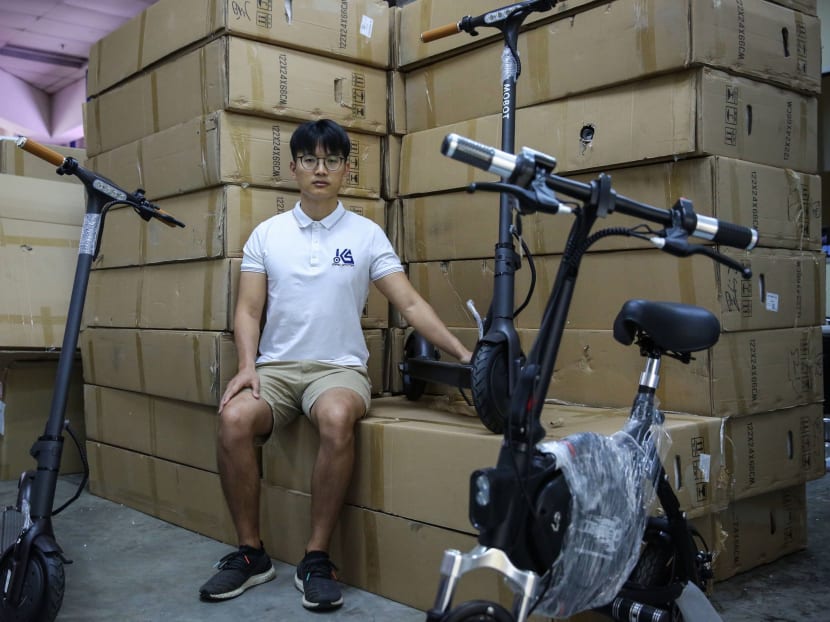 Mr Jay Jin, 30, general manager of Kernel Scooters, said that he began preparations for Singles' Day about two months ago.
"We increased our inventory, ordering about 400 more units to cater for the sales event," he said, adding that he had expected this year's Singles' Day sales to be "huge" compared with last year's.
"We had anticipated even higher sales and brought in more units to cater to those looking to convert to UL2272-certified models, but it seems like it is going to be our worst one yet."
He had also poured in "thousands of dollars" on marketing collaterals and advertisement listings on Facebook, and e-commerce platforms such as Lazada and Qoo10.
Most of these stocks are likely to become "worthless" as many customers have begun to "lose faith" in using PMDs, Mr Jin said.
Though e-scooters can still be used on cycling paths and on park connector networks, these are not extensive enough and cannot provide interconnectivity between towns, he said.
Under the new ban, e-scooters will be confined to 440km of cycling paths islandwide, instead of 5,500km of footpaths. Those caught flouting the rules can be fined up to S$2,000, jailed for up to three months, or both.
Mr Jin said: "After the announcement (of the ban), potential customers who had wished to convert to the UL2272-certified models don't have the intention to do so anymore.
"Those who wanted to use PMDs for food delivery also have no more use for these, because they have to keep dismounting on footpaths and it is not practical."
Another retailer, Mighty Velo, which sells mostly foldable bicycles, is worried that it might not be able to clear the more than 100 pieces of e-scooters in its inventory.
"We don't have any idea of what to do with them now," its co-founder Vivian Yuan said.
SCRAMBLING FOR ALTERNATIVES
The retailers who spoke to TODAY recalled that they had "a rude shock" upon learning about the new rules earlier this week.
"The news came as a surprise and without warning, so we are desperately trying to find alternatives to clear our stock now," Mr Jin of Kernel Scooters said.
He could potentially start selling bicycles, he added. He is also considering exporting and selling his existing PMD stocks overseas, such as in Malaysia, the Philippines and Indonesia, although he has done little research on those markets.
Join our Telegram channel to get TODAY's top stories on mobile: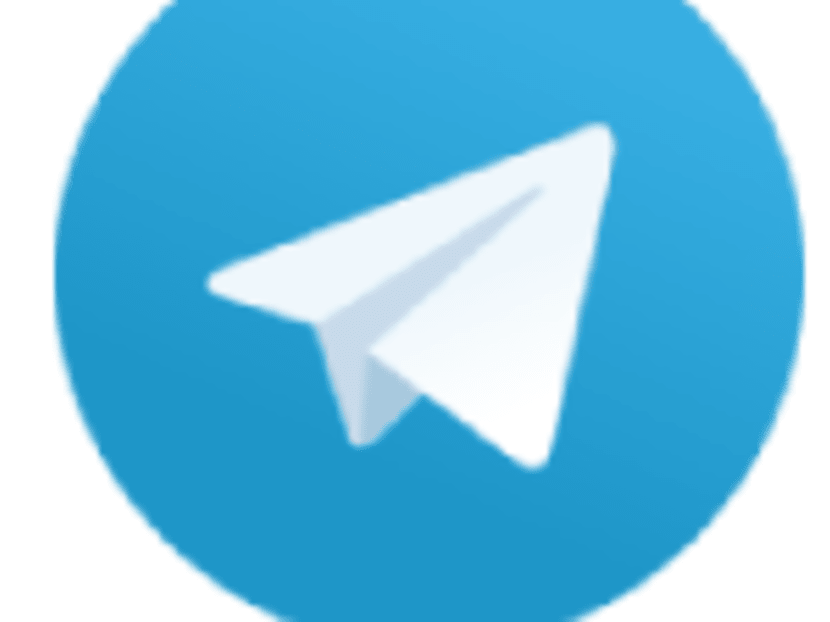 *TODAY's WhatsApp news service will cease from November 30, 2019.
Mr Lai from Mobot said: "It is not very feasible to sell to neighbouring countries as motorcycles in these countries are already very cheap; there is little demand for e-scooters."
Mr Lai said that while he contemplated selling e-scooters in the United States, "it would take time for the scooters to be shipped, and it will be winter season by the time the goods arrive there, so there will be little demand".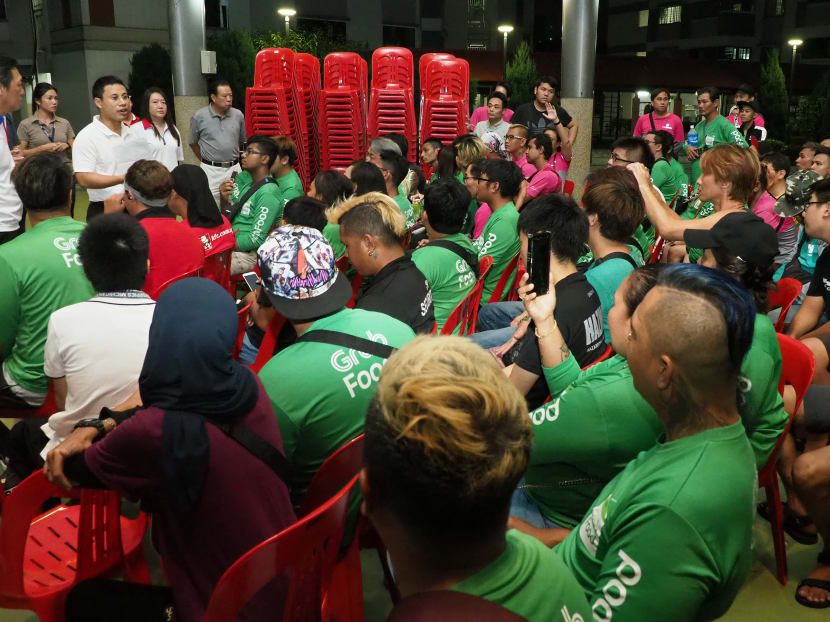 RETAILERS JOIN FOOD-DELIVERY RIDERS AT MEET-THE-PEOPLE SESSION
On Thursday (Nov 7) evening, four retailers along with more than 50 food-delivery riders showed up at Social and Family Development Minister Desmond Lee's meet-the-people session in Jurong West to express their concerns about the ban.
The retailers submitted a letter signed by 33 merchants to Mr Lee, a Member of Parliament for Jurong Group Representation Constituency, containing two proposals on how the Government could help PMD sellers and users manage the situation.
The first is to allow PMD on roads, while being capped at a speed of 25km/h, and the second is to bridge gaps between park-connector networks and shared paths.
"Bridging the gaps can be achieved by making small changes to park connectors, such as converting some 'in between' footpaths to shared paths," the retailers suggested in their letter.
Ms Kushboo Kumari, the owner of MotoSG, said she had told Mr Lee that as a city that is looking to go car-lite, Singapore would have to make space for alternatives to cars.
"We as retailers are now left with stocks worth millions of dollars and they're of no use. We can't send them back to China so we are just left in the lurch," Ms Kushboo said.
Following the meeting, Mr Lee told reporters that the representatives have asked for the Ministry of Transport (MOT) to consider suggestions such as allowing them to ride their PMDs on the roads or to increase the number of shared paths for them to use.
On the feasibility of these proposals, Mr Lee said that the ministry would have to assess them carefully.
He also told the larger group of delivery riders present that he would put their concerns across to MOT and offered to put them in touch with officers from the National Trades Union Congress to address their "urgent concerns" as a result of the ban. ADDITIONAL REPORTING BY NAVENE ELANGOVAN