Tackling inequality a national priority as social stratification takes root: Ong Ye Kung
SINGAPORE — The journey from Third World to First has created new forms of inequalities in Singapore, even though the Republic has done relatively well in this aspect compared to other developed countries, said Education Minister Ong Ye Kung.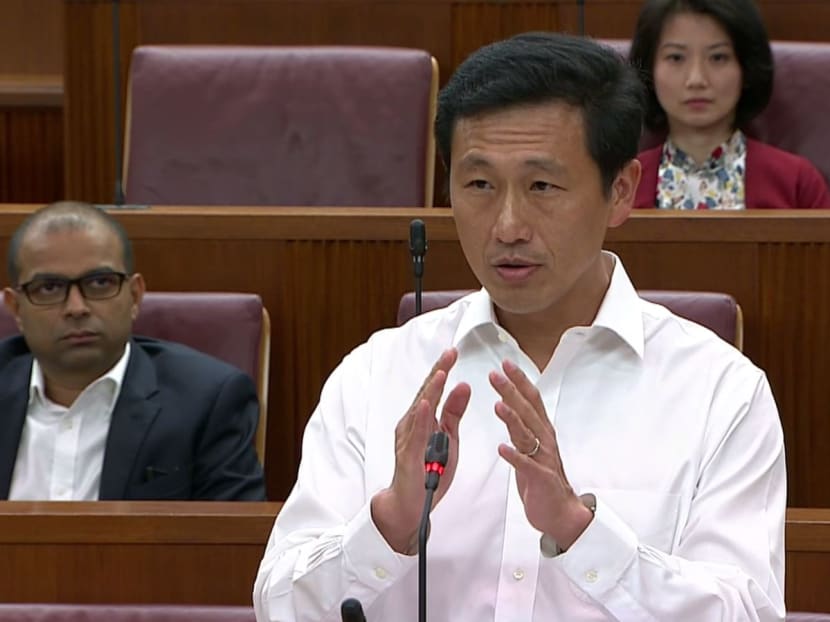 SINGAPORE — The journey from Third World to First has created new forms of inequalities in Singapore, even though the Republic has done relatively well in this aspect compared to other developed countries, said Education Minister Ong Ye Kung.
Social stratification, which is starting to take root, is already threatening society's cohesiveness, warned Mr Ong as he noted that the issue will always remain a work in progress.
Nevertheless, it requires urgent attention, and the Government is committed to tackling the problem together with all Singaporeans, he stressed.
"Tackling inequality is not just a long term challenge for tomorrow, but a national priority today. Fixing this is not the responsibility of any one segment of society. It demands something from all of us, because there is no more vital task than bringing Singapore and Singaporeans together," said Mr Ong on Tuesday (May 15), the second day of the debate on the President's Address.
Mr Ong was returning to a theme that has been recently aired on several occasions by national leaders including Prime Minister Lee Hsien Loong and Law and Home Affairs Minister K Shanmugam.
Last December, a survey by the Institute of Policy Studies found that the social class divide among Singaporeans is more apparent than it seems. Among other findings, the survey showed that private housing dwellers tend to mix with people living in the same housing type, instead of those in public flats.
In a written parliamentary reply in February, Mr Lee stressed that the Government "must not and will not let up on maintaining social mobility, because it will get harder to narrow and bridge class divisions as our society matures".
"The issues of mitigating income inequality, ensuring social mobility and enhancing social integration are critical. If we fail – if widening income inequalities result in a rigid and stratified social system, with each class ignoring the others or pursuing its interests at the expense of others – our politics will turn vicious, our society will fracture and our nation will wither," said Mr Lee, adding that there is already a concerted and coordinated effort among Government Ministries to tackle the issues together in various fora.
Last month, Mr Shanmugam warned of the dire consequences of widening inequality — if left unchecked, Singapore runs the risk of having groups of elites creating a favourable environment for themselves at the expense of others, he said. The Government will act to level the playing field from pre-school to tackle inequality, he added.
On Tuesday, Mr Ong reiterated that it is getting tougher for the Republic's rising middle class to do better, low-income families are also finding it harder to uplift themselves, while the higher-income segments are becoming "socially distant" from the rest.
"Stratification risks becoming entrenched," he said, stressing the need for public policy to "actively bring Singaporeans of all backgrounds together".
While Singapore's existing policies — such as in the areas of housing, National Service and education — attempt to encourage mixing across races and income groups, there has been a "perceptible reduction" in this aspect in recent years, the minister noted.
While inequality in many developed countries today is characterised by stagnating wages and economic opportunities over the years, low- and middle-income families in Singapore have continued to see real income growth and social mobility over the years.
Nevertheless, the success of the Government's policies have led to new problems, he said.
"Families who did well are able to pass down the privileges to their children, through better coaching, enrichment classes, and exposure to the world. Their children have a head start. For families who cannot move up despite the strong and better support, we find their circumstances more dire and challenging than poor families of the past," he said.
The risks of stratification, if left unaddressed, could "poison" the Republic over time, he stressed.
"People are free to choose their friends and who they want to be with. But when groups are predominantly formed along socio-economic status — whether one is rich or poor — it is the start of stratification and that will poison our society over time," he said.
However, Mr Ong cautioned against universal welfare policies, where the state provides a comprehensive range of social assistance to citizens across society.
While proponents argue that this approach is free of stigma and preserves the dignity of the low-income, such policies will increase the burden on other citizens though taxes, he said.
Countries that have implemented universal welfare typically adopt an average income tax of 30 per cent and Goods and Services Tax (GST) at between 20 and 25 per cent. In contrast, half of Singapore's population do not pay personal income taxes, while GST is now at 7 per cent — with a two percentage point increase to set in sometime between 2021 and 2025.
But the greater concern of universal welfare is that it could dampen individuals' motivation. "The Government must continue to extend assistance to the disadvantaged, and it will. But making handouts easy and unconditional is not dignity. Self-reliance is," said Mr Ong.
"We make help available to them, but we also preserve their motivation, so that they continue to strive, instead of being passive recipients of welfare."
Inequality was a common concern raised by several Members of Parliament over the first two days of the debate. On Monday, Environment and Water Resources Minister Masagos Zulkifli had also called for the Republic to develop a brand of meritocracy that ensures common spaces and experiences for everyone. Meritocracy will only "function morally" when those who are rewarded find ways to help others succeed too, he said.
In particular, Singapore's education policies must enable each Singaporean to pursue their aspirations and realise their potential, regardless of their family background, said Mr Masagos.