Tackling question of intent the way to root out fake news: Experts
SINGAPORE — Less than a day after Law and Home Affairs Minister K Shanmugam slammed some websites for peddling fake news, a dissident challenged the Minister to rebut a list of "news" which his States Times Review (STR) site had published.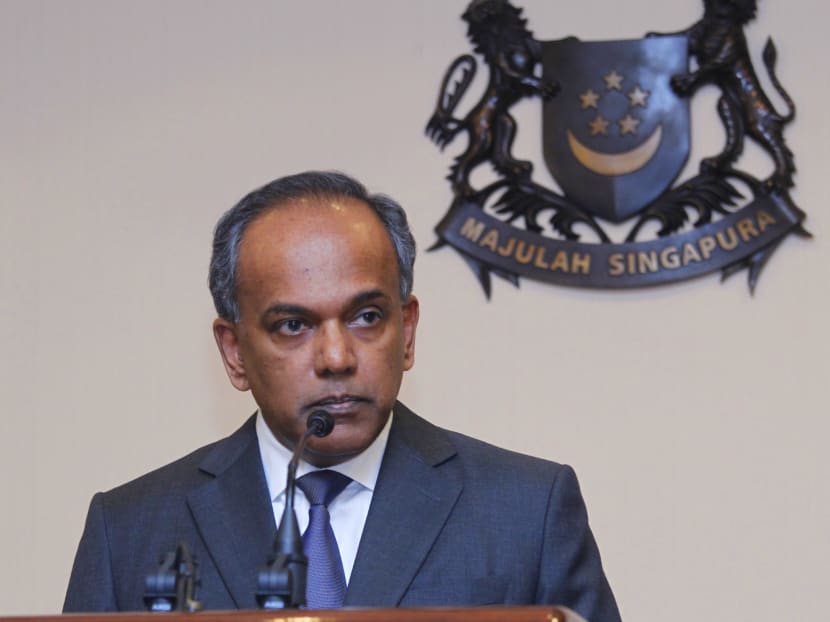 SINGAPORE — Less than a day after Law and Home Affairs Minister K Shanmugam slammed some websites for peddling fake news, a dissident challenged the Minister to rebut a list of "news" which his States Times Review (STR) site had published.
The action by Mr Alex Tan, a co-founder of the now-defunct The Real Singapore (TRS) site, who is living in Australia, highlights the challenges that the Government faces in seeking to stamp out fake news which is becoming a public menace, media and legal experts said yesterday as they stressed the importance of public education and media literacy as ultimate safeguards.
The articles which Mr Tan cited included those on MRT breakdowns, the investment performance of Temasek Holdings and the cost of living here.
He declared that he would shut down the site, which was singled out by Mr Shanmugam along with All Singapore Stuff and The Online Citizen on Monday, if the Minister "can deny any of these articles I published".
Mr Shanmugam said in Parliament that the Government is mulling over ways to address the problem, given the limited remedies under existing laws.
The STR articles were examples of how news that may not be utterly false can be "misappropriated" or taken out of context in ways that harm the country's social fabric, said Dr Felix Tan, programmes head at SIM Global Education's academic division.
"The consequence of such 'news', however one sees it, is its intent. So, any new laws or amended laws might want to incorporate this concept of intent," he said. However, he pointed out that proving intent is tricky.
"That is the smoking gun. Only when one can prove that the intent was indeed to cause dissension among the general public, then the law could have a chance of being effective in the short to long term," he said.
While there may not be a hard-and-fast definition for what constitutes "fake news", the experts agreed that the review should target information that causes undue panic in the community or promotes feelings of ill-will and hostility among different groups in Singapore.
But any measure introduced to take purveyors of fake news to task, must be able to trace the "original source of misinformation" to ensure that innocent people who unknowingly disseminate the news are not punished, stressed Dr Lim Sun Sun, a media and communication professor at the Singapore University of Technology and Design.
Industry players such as social media platforms, search engine providers and news aggregators should also play a part in weeding out fake news, she added.
Criminal lawyer Sunil Sudheesan suggested having a mechanism for an "expedited take-down order" to curtail the spread of fake news. The sheer volume and speed at which unverified news gets circulated in the digital age calls for new measures to deal with misinformation.
National University of Singapore (NUS) law dean Simon Chesterman pointed out: "In the past, the market would sort this out: One reads the New York Times with very different expectations from the Weekly World News. Today, all the stories appear in newsfeeds on social media without clear signals about what has been well-reported, what is opinion, and what are speculations or outright lies."
The experts also highlighted the challenge of dealing with perpetrators based outside Singapore.
"Even if we can block a particular site from being accessed in Singapore, we would be powerless to stop the circulation of fake news on social media platforms like Facebook and Twitter," said Associate Professor David Tan, vice dean of academic affairs at the NUS Faculty of Law.
Agreeing, Singapore Management University law don Eugene Tan noted that when culprits operate from abroad, the need to retrieve evidence from foreign authorities pose significant challenges in enforcement.
There are limits to what the law can do, he said. He added that any regulation dealing with fake news must not be seen as a derogation of freedom of speech.
"While fake news is a concern, we should not overstate the threat … It would be an exercise in futility to chase down every piece of fake news. Society loses its resilience and ability to deal with misleading news. The proposed law must protect but not molly-coddle," he said.
Ultimately, a discerning public is the best safeguard against fake news, he stressed.
The Government can help nurture such acumen by putting out as much information as possible in the public domain that will enable Singaporeans to do the requisite "fact checks" on their own. "Fake news often thrives when there is a lack of information," he added.
Senior research fellow Dr Carol Soon from the Lee Kuan Yew School of Public Policy's Institute of Policy Studies agreed that education literacy is a sustainable measure in dealing with fake news in the long run.
"This will prevent individuals from falling prey ... Other members of the community, such as community leaders and even businesses, should step up and call out fake news to mitigate its effect," said Dr Soon.