Tampines blocks to open spaces for community activities
SINGAPORE — The Housing and Development Board (HDB) has prototyped two community engagement strategies after a one-year study with the National University of Singapore (NUS).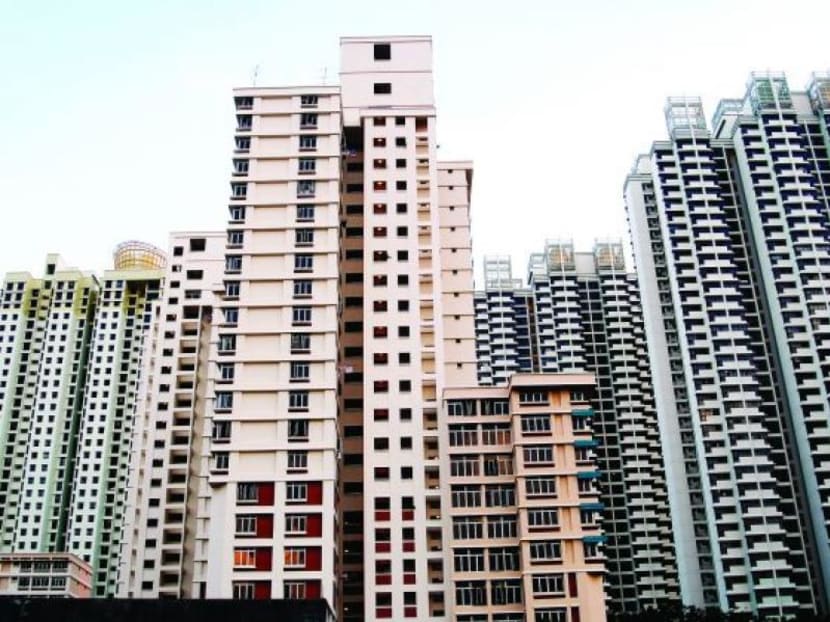 SINGAPORE — Tampines residents will be able to make use of new community spaces around their blocks, such as holding potluck sessions at void decks, by the third quarter of this year.
The move follows a one-year study by the Housing and Development Board (HDB) and the National University of Singapore on the impact of the built environment on community bonding.
The study found that facilities in HDB towns, such as linkways, playgrounds and fitness corners, offer opportunities for neighbours to meet. Residents who often use these amenities also have a stronger sense of belonging and community, said the study, which released its findings last year.
Providing an update of the study at the launch of the HDB Community Week 2015 today (May 22), Minister for National Development Khaw Boon Wan said a void deck within Tampines Central will be transformed under the "Hello Neighbour @ Tampines" Project.
The void deck of Block 857 Tampines Street 83 will be used as a "neighbourhood incubator", which could be converted into a Wi-Fi-enabled workspace to facilitate community workshops such as health talks and arts lessons. It can also be used by residents for get-togethers and flea markets. 
The project also includes the "social linkway" between Block 830 and Block 863. The linkway comprises the green, play, learning and art links, which are aimed at encouraging residents to bond together through various activities. 
The green link, for example, serves as a community garden and a gathering point for residents to mingle and interact. So far, only part of the art link has been completed. 
For the Hello Neighbour project, more than 1,000 residents and stakeholders in Tampines were involved in several rounds of focus group discussions and design workshops, among other things, over the past year. 
The project also includes the "Friends of Tampines" volunteer programme, where residents can sign up for roles such as community designers and space activators.
"Following the completion of the facilities and spaces, a full assessment on the engagement process and impact of the various design interventions on community bonding will be done," said the HDB. "HDB will then explore how these design strategies and the participatory engagement model can be infused into other upgrading projects to build more cohesive communities". 
Separately, the HDB is inviting residents of Toa Payoh, Woodlands and Pasir Ris to provide feedback for the Remaking Our Heartland (ROH) programme. To participate in the focus group sessions, residents can register on the ROH website by June 1.