Tan Kiat How readies for life as a new father, MP and political officeholder
SINGAPORE — For first-time father Tan Kiat How, his son's arrival was just another curveball thrown at him in 2020.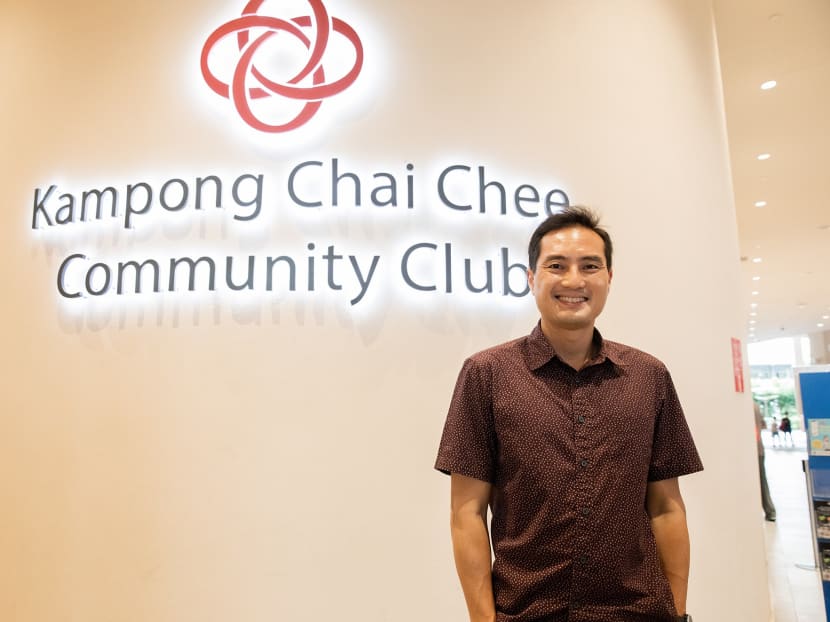 Between Cabinet work, residents and a new baby, sleep has been a premium for the East Coast GRC MP
He has been tasked to help the construction sector restart and transform amid Covid-19
The computing and economics graduate also wants to bridge the digital divide
 
SINGAPORE — For first-time father Tan Kiat How, his son's arrival was just another curveball thrown at him in 2020. 
Baby Isaac was born on Aug 5, several days earlier than expected, sending Mr Tan, 43, and his wife into a frenzy as they rushed to the hospital.
"(Baby Isaac) is a bundle of joy, even though he has his moods and tantrums. It has certainly been tiring and sleep is a premium, but my wife and I are enjoying parenthood. It hasn't been an easy journey for us to have Isaac," said Mr Tan, adding that he had been busy buying baby necessities and accompanying his wife to the gynaecologist, on top of his many other new commitments. 
Mr Tan, who is a newly minted Member of Parliament (MP) for East Coast Group Representation Constituency, left his job as chief executive officer of the Infocomm Media Development Authority (IMDA) in June to join politics right before the 2020 General Election in July. 
Under the People's Action Party banner, he won his East Coast GRC seat with 53.4 per cent of the vote.
He recalled that after the results were declared around 4am after Polling Day, he had time only to wash his face before leaving his home in East Coast to head out and thank residents at 7.30am.
Just as he was settling into his MP role, Mr Tan was appointed to political office in the recent Cabinet reshuffle on July 25. He is a Minister of State in the Prime Minister's Office and in the Ministry of National Development (MND).
With all aspects of his life coming together at the same time, Mr Tan said he hardly has time to rest, much less hold a celebration for his recent appointments.
"I make it a point to reserve whatever precious time I have for my family. I am very grateful to my wife for her support," he said.
AN INTROVERT FROM YOUNG
Mr Tan, who spoke to TODAY for two hours at the community and lifestyle hub Heartbeat@Bedok within his Kampong Chai Chee ward, admitted that he thought it would be tiring having to meet many people as an MP. 
"I've been an introvert since young, and would rather spend time at home reading a book or watching a movie. So, before joining politics, I thought that it will be tiring being an MP because MPs have to meet and engage many people," he said.
"But surprisingly, it hasn't been draining. It was energising to speak to residents and community partners, because the possibilities of what we can do together for the community are there."
Being an MP, he added, was pivotal to translating government-level programmes into community-level initiatives. 
He sketched out on a whiteboard during the interview what the much-discussed East Coast Plan is all about. 
The plan looks at community ideas to improve the lives of East Coast residents with targeted efforts that can aid three groups of residents: Youths who are worried about employment, working adults in the sandwiched generation who have to care for both their ageing parents and their children, and seniors who are concerned about health issues.
To translate ideas into action, Mr Tan leads a new East Coast Conversation platform to listen to feedback and the concerns of residents. 
The feedback he has received so far spans the gamut from reimagining Pulau Ubin to having more community gardens in East Coast.
"That's the East Coast Plan — whatever we do, the KPI (key performance indicator) that I gave to all our volunteers and community partners is whether we have improved the lives of our residents at the end of our term," said Mr Tan.
THE ROLE OF TECHNOLOGY IN POLICIES 
For his new portfolio at MND, Minister for National Development Desmond Lee has tasked him to look at "ABC" — A for animal-related policies and issues, B for the built environment sector's transformation, and C for the construction sector and restarting it. 
Of all three areas, he highlighted the need to "work expeditiously" and restart the construction industry without losing sight of the longer-term transformation agenda. 
"More broadly, I believe that the Government's roles of decisively tackling immediate issues while continuing to purposefully invest for the longer term will crucially shape the kind of Singapore that emerges from this crisis. I look forward to getting involved and making a contribution," he said.
"For me, it is not just about policies and regulations. What is more crucial is how these policies and regulations are implemented and communicated."
As the former chief of IMDA, Mr Tan has a keen awareness of the role technology can play in improving lives and industry. 
He led the roll-out of IMDA's Neu PC Plus scheme, which helps to bridge the digital gap faced by low-income households. He also championed the formation of the SG Digital Office and its Digital Ambassador programme, which aims to accelerate Singapore's digitalisation in a post-Covid-19 world.
He graduated with a double degree in economics and computing from the University of Illinois at Urbana-Champaign and Stanford University — both in the United States — under a National Computer Board scholarship. 
While doing his Master of Science (Management Science & Engineering) degree at Stanford University in the late 1990s, Mr Tan recounted how a classmate was one of the founders of YouTube.
"This was during the dotcom bust when he told me he was starting up a company to share videos. I wondered to myself: 'Share videos? Why? Come back (to) Singapore better. If I had known better, I should have joined him," he said jokingly.
What the experience showed him was that technology has quickly evolved from being a curiosity in the past to becoming a necessity to individual lives and opportunities in a post-pandemic world.
Covid-19 has amplified some of these structural shifts that had been happening for many years, Mr Tan added. 
As a parliamentarian, he hopes to build greater social inclusivity and bridge the digital divide. 
"We have to make sure that no one is on the wrong end of the digital divide," he said.
WHY HE JOINED POLITICS
Asked why he joined politics, Mr Tan said he wanted to preserve Singapore for future generations. 
Built painstakingly by the earlier generations, the country has given its people the opportunities to do well based on their hard work and abilities, and regardless of their starting point in life, he said. 
"I thought hard about what was the kind of Singapore that I want to see my son enter, what kind of Singapore I want to leave for the next generation, and I decided that I want a Singapore that preserves the same kind of ethos that brought us to today," he added.
Referring to a 2018 quote by Senior Minister Tharman Shanmugaratnam on social mobility, he added: "It's about every generation moving up on an escalator. For me, what powers the escalator are opportunities and that each generation has the ability to realise them."