Teams in the running to win seed funding for apps that help people with disabilities
SINGAPORE — What would have been a two-minute journey for a non-disabled person — getting to a building above an MRT station — once took 30 minutes for wheelchair-user Tony Zhu, 52.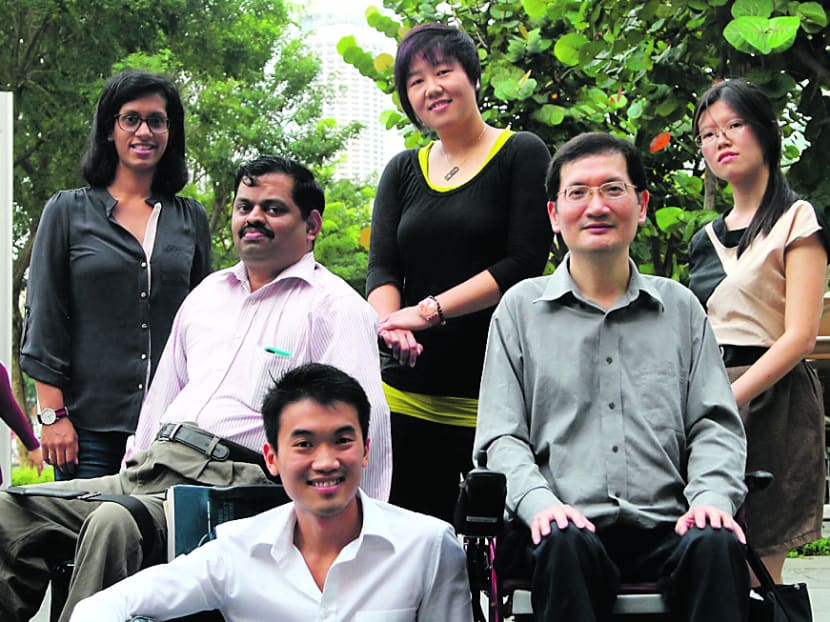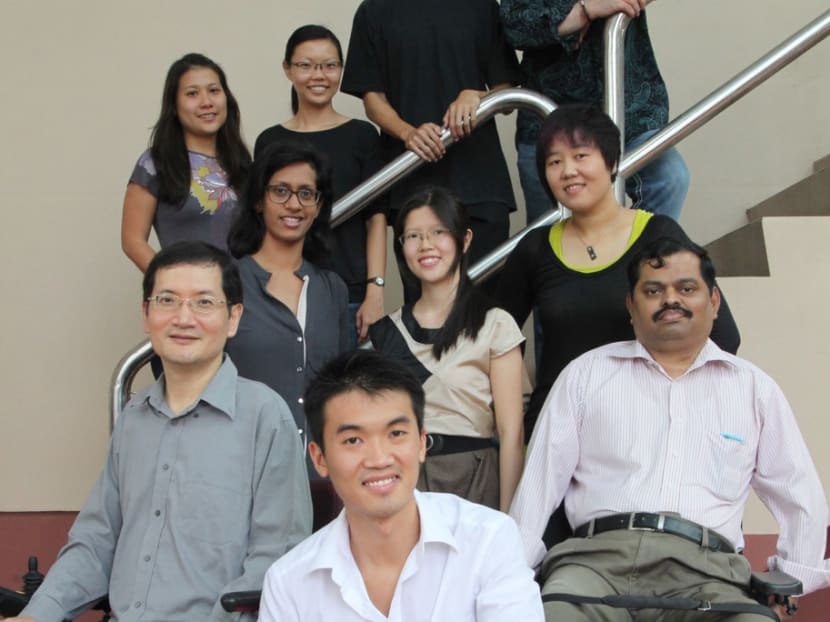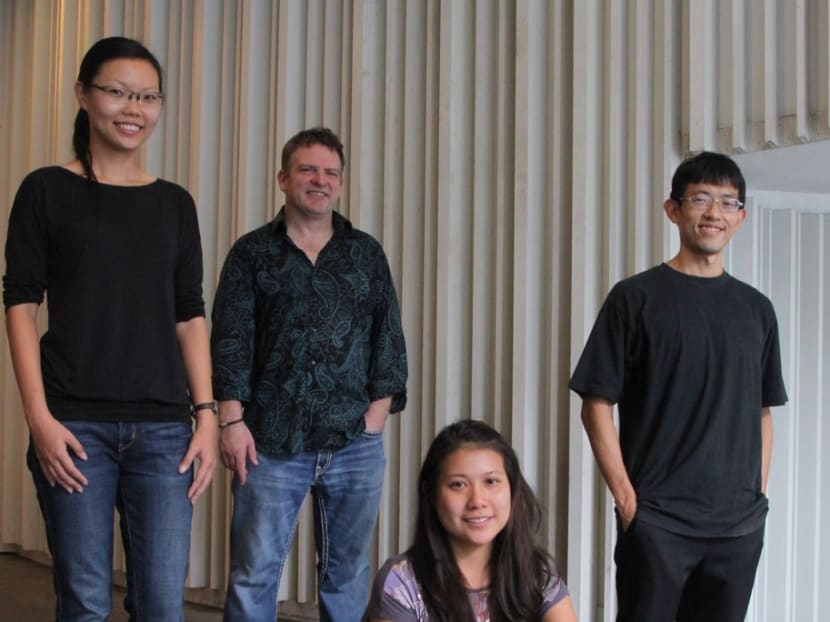 SINGAPORE — What would have been a two-minute journey for a non-disabled person — getting to a building above an MRT station — once took 30 minutes for wheelchair-user Tony Zhu, 52.
Wheelchair-users are also not able to dine at some restaurants because the height of the tables are not suitable for their wheelchairs, said Mr Rajaraman Kanagasabai, 44, also a wheelchair-user.
These experiences have prompted them and four others to design a mobile app called GoEasy, where users can access and contribute information about the accessibility of a place, for free.
The team — called Team Assessing Accessibility — is one of 10 finalists in the inaugural Enabling Community coLAB, competing to be one of five teams that will receive up to S$20,000 each in seed funding. The project by the Ministry of Social and Family Development (MSF) and SG Enable was launched to encourage ideas that can improve the lives of people with disabilities. The winning teams will be announced at an awards ceremony tomorrow.
There are currently 100,000 wheelchair-users in Singapore, comprising the elderly and those with disabilities. This number is set to grow as society ages, and information on wheelchair-friendly places becomes essential for wheelchair-users and their caregivers, said Mr Zhu, an IT engineer.
The Building and Construction Authority website has information about whether a building is wheelchair-friendly, but does not give details. "Some malls state that their lifts are wheelchair-friendly, but the lift could be so small, I can't even make a turn to press the button," said Mr Zhu.
Mr Rajaraman, a research scientist, added: "We usually find out about the inaccessibility of a place ... by going there ourselves, which could mean getting stuck for a while. With this app, there is a platform for wheelchair-users to make better decisions about where to go and how to get there."
The team also hopes the information shared could eventually lead to better design and construction of handicap-friendly facilities. The app will be piloted in July and launched January next year. The team plans to add information catering to the visually- and hearing-impaired in future.
Also in the final 10 is Team D-Stress, which aims to empower people with intellectual disabilities to live independently while giving their caregivers a peace of mind, through a mobile app called D-stress. It allows an intellectually-disabled person — who might face challenges in making phone calls or sending text messages — to inform their caregivers of their whereabouts and well-being by pressing simple buttons such as "I am okay" or "Call me". It also has a map function to help caregivers find the fastest route to their charges.
The idea had come about after team member and social entrepreneur Sophia Tan's 21-year-old autistic brother went missing for 14 hours about two years ago after leaving his school. It took 50 people to find him. Her family later placed a GPS tracker on him to prevent similar incidents.
D-Stress plans to add more functions to the app, which will cost S$6.90 per month when it launches next month. Team member and technology entrepreneur Mike Talbot said it could also be used by parents with non-disabled children. "Many parents worry about giving their first child some independence ... the app can certainly help ease their worries," he said.
Help aspiring social enterprise D-Stress to do a survey on a product that would benefit the intellectually disabled:
For carers:
https://www.surveymonkey.com/s/D9VC79X
For persons with disabilities
https://www.surveymonkey.com/s/D9NKX9G