Temasek Holdings portfolio value contracts by 2.2 per cent as Covid-19 pandemic cuts short its upward trajectory
SINGAPORE — Singapore state investor Temasek Holdings on Tuesday (July 21) reported a preliminary portfolio value of S$306 billion as of March 31 this year, lower than its record S$313 billion in 2019 and S$308 billion in 2018.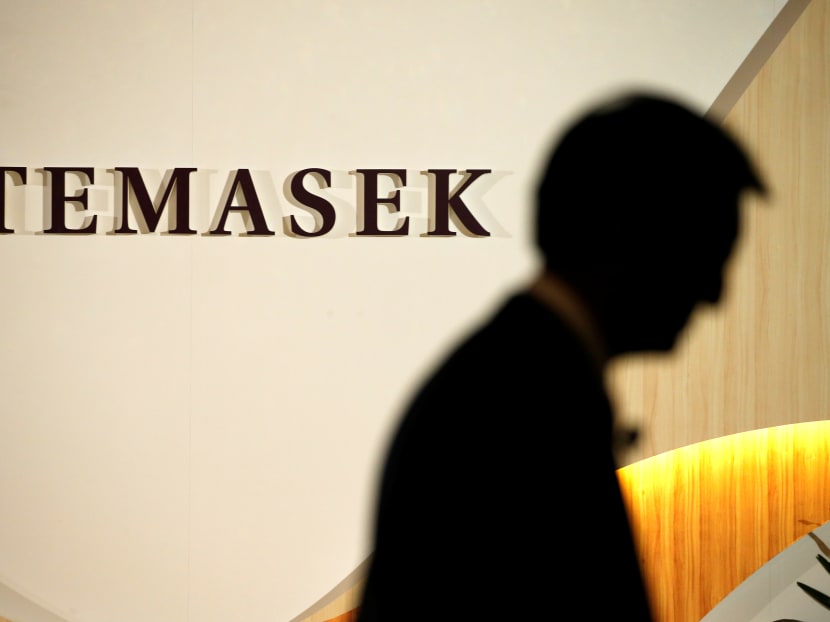 Temasek Holdings net portfolio value falls to S$306 billion in 2020, based on preliminary report
One-year total shareholder return enters negative territory at -2.3 per cent
Coronavirus pandemic was cause of decline
Temasek said that portfolio was growing "steadily and trending well" before crisis struck
Significant proportion of its community funds directed to mitigate Covid-19 crisis
SINGAPORE — Singapore state investor Temasek Holdings on Tuesday (July 21) reported a preliminary portfolio value of S$306 billion as of March 31 this year, lower than its record S$313 billion in 2019 and S$308 billion in 2018. 
The company attributed the fall to the Covid-19 pandemic.
The one-year total shareholder return (TSR), which takes into account all dividends distributed to shareholders minus any capital injections, came in at -2.3 per cent, lower than the 1.49 per cent TSR in 2019. 
Over a longer term, Temasek's TSR since its inception in 1974 is at a "robust" 14 per cent compounded annually, the company said.
Temask noted that its net portfolio value has tripled over the past 16 years, rising from S$90 billion as of March 31, 2004, when it produced its first annual performance report. 
Its TSR over the last 16 years is 7.5 per cent.
"Prior to the onset of the Covid-19 pandemic in the last quarter of the financial year ended March 31, 2020, Temasek's NPV (net portfolio value) had been growing steadily and trending well," it said in a statement. 
Temasek stressed that it is an investor with a long-term horizon: "Temasek does not manage its portfolio to short-term mark to market changes, by benchmarking against public market indices, or comparing against the returns of other companies."
The sharp contraction to its portfolio was still a sign of resilience amid a crisis, the company said. 
Asian market indices, which Temasek referenced, recorded sharper declines due to the pandemic — 18.3 per cent for the MSCI Singapore Index, and 9 per cent for the MSCI AC Asia ex-Japan Index.
"As was evidenced during the severe acute respiratory syndrome epidemic (in 2003) and the global financial crisis (of 2007 to 2008), Temasek typically outperforms market indices during market downturns," it said. 
With a net cash position and a strong balance sheet at the end of its financial year, the state investor said that this meant it has the capacity to work with the companies in its portfolio to "position them for the future", and also allow Temasek to "invest in opportunities arising from volatile market conditions during and post Covid-19 recovery".
Mr Dilhan Pillay, chief executive officer of Temasek International, said that with the impact of Covid-19, investors may sharpen their focus in areas such as digitalisation and healthcare. Temasek International is the wholly owned management and investment arm of Temasek Holdings.
Mr Pillay said: "On the whole, we are pleased with our performance, despite the sharp correction due to Covid-19. We have a good mix of listed and unlisted investments, a good balance between our portfolio stalwarts, and new investments into emerging and longer-term trends. These help add to our resilience." 
Its unlisted portfolio companies, such as PSA, continue to provide steady returns, even as it prepares for future challenges such as the hydrogen economy and other longer-term changes, he added.
The Covid-19 pandemic also meant that Temasek, which since 2003 has pledged to spend a portion of its returns on the community as part of its ethos, had to look into ways to respond to the crisis.
Its chief financial officer Leong Wai Leng said that a "significant proportion" of community funds were redirected to support Covid-19 initiatives, including those by its philanthropic arm Temasek Foundation.
These included research and development of solutions to treat as well as prevent the transmission of Covid-19, and medical trials.
Ms Leong said: "These range from the humble swab for sample collection, to a lightweight booth for safe swabbing at general practitioner clinics and elsewhere, to a lightweight ventilator graded for intensive care units and that has modern features like remote monitoring and control capabilities."
Temasek has been providing seed funding to small- and medium-sized enterprises with capital or advance orders so that they can take on medical-related pilot programmes or build domestic testing or medical supplies.
Temasek Foundation has distributed to the community more than one million litres of hand sanitisers, 12 million face masks, half a million face shields, and 180,000 oximeters that meausre oxygen levels in the blood.
Medical supplies such as diagnostic kits and ventilators were also given overseas, including to member nations from the Association of South-east Asian Nations.
Monday's preliminary report is atypical for Temasek, which said that it was unable to close and audit its book in the usual time due to the disruption caused by the global Covid-19 situation.
Financial regulators have extended financial reporting and filing deadlines for companies.
The final report will be released in September, which is not expected to be materially different to the preliminary report, the statement said.