Tengah HDB town to offer spaces for community gardening and farming in Plantation District
SINGAPORE — Tengah, a new public housing estate in western Singapore, will have land about a third the size of a football field for community gardening and farming.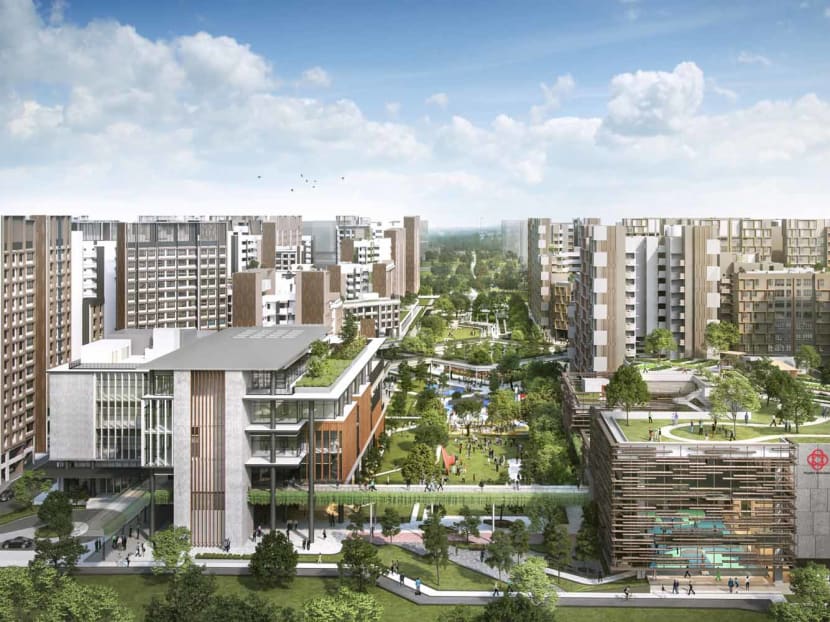 SINGAPORE — Tengah, a new public housing estate in western Singapore, will have land about a third the size of a football field for community gardening and farming. 
In the 2,000sqm space, residents may grow their own plants and produce, and even sell what they harvest at farmers' markets set up in the precinct, the Housing and Development Board (HDB) said in its latest announcement.
The community gardens can also double up as outdoor classrooms for residents, where they can get a quick lesson on common herbs and fruits. 
The plots of land allocated for community gardening will be part of the Plantation District, which is the first of five unique housing districts to be developed in Tengah progressively.
The other four are the Park, Garden, Brickland and Forest Hill Districts. Each of these districts will be designed with the theme of community and nature in mind, in line with the vision for Tengah as a "forest town".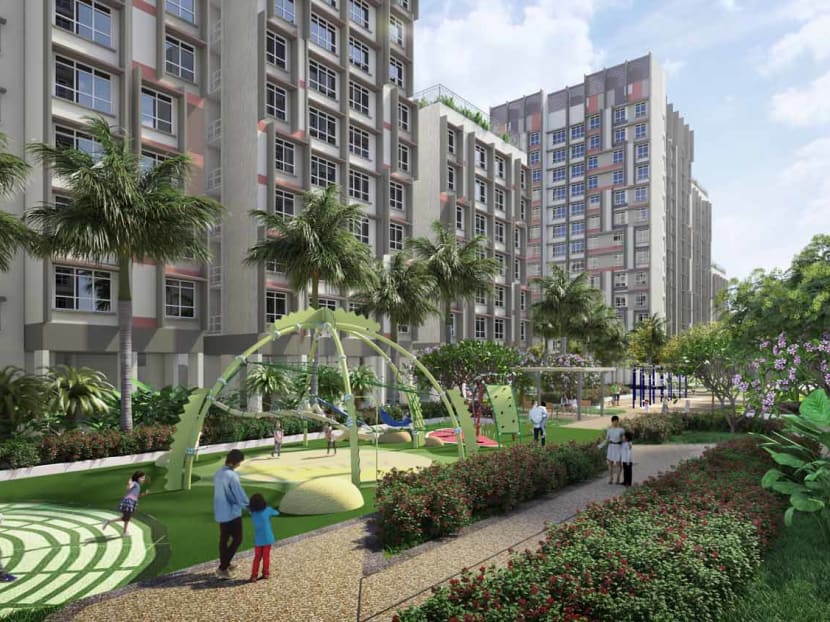 The broad plans for the Tengah estate was outlined by National Development Minister Lawrence Wong at the annual HDB Professional Engagement And Knowledge-sharing (Peak) Forum on Tuesday (Sept 4).
Earlier in May, Mr Wong announced that the first batch of 1,500 HDB flats in the new Tengah estate will be launched in time for the November Build-to-Order (BTO) application exercise for buyers, with options ranging from two-room flexi flats to three-generation flats.
A key feature of the Plantation District is the cultivation of a Plantation Farmway, which is about 40m wide and 700m long. The allocated spaces for community gardening sit within the Farmway.
There will also be two community squares, each about 1,100sqm, within the Farmway. Set to have towering trees that provide shade, these spaces are meant to encourage residents to gather and interact with each other.
Flanking the Plantation Farmway will be a Grand Piazza, a sprawling open space of more than 2,000sqm featuring a small stage. It will serve as an extended area for community events such as exhibitions, bazaars and community performances held at the nearby Neighbourhood Centre and Community Club.
There will be a linear pedestrian mall comprising eateries and retail outlets, and other amenities will include childcare centres and schools.
GETTING AROUND
To connect residents to neighbouring towns and the city, two MRT stations along the upcoming Jurong Regional Line will be located within the Plantation District. Most bus stops will be within 300m of residential homes, the HDB said.
All roads within the town will have dedicated pedestrian and cycling paths measuring 2m and 1.5m wide respectively, marking the first time the HDB is including such pathways for all roads in town design before they are constructed.
In park spaces, there will be 4m-wide shared paths.
Autonomous vehicles will be piloted at the Plantation District to provide convenient first- and last-mile connection to key transport nodes.
When all five housing districts are completed, Tengah will grow to about 700 hectares, which is roughly equivalent to Bishan in size. The Tengah town is estimated to provide 42,000 new homes in total.
Tengah was dubbed a forest town as it sits on a green area linking the western part of Singapore to ecosystems in the Western Catchment Area and the Central Catchment Nature Reserve. Last year, an environmental baseline study was conducted at Tengah to study the potential impact on the environment in relation to the new housing developments. The findings, however, have not been released yet.
Sign up for TODAY's WhatsApp service. Click here: