They're well-educated and holding good jobs but feel like a fraud. Psychologists call it 'imposter syndrome'
SINGAPORE — With a degree in biomedical science from the National University of Singapore and a graduate law degree from the University of Melbourne under her belt, Ms Shilpa Jain may be seen as being quite accomplished. However, an overwhelming sense of self-doubt and anxiety loomed over her. She has what psychologists often refer to as "imposter syndrome", when you feel that nothing you do is good enough.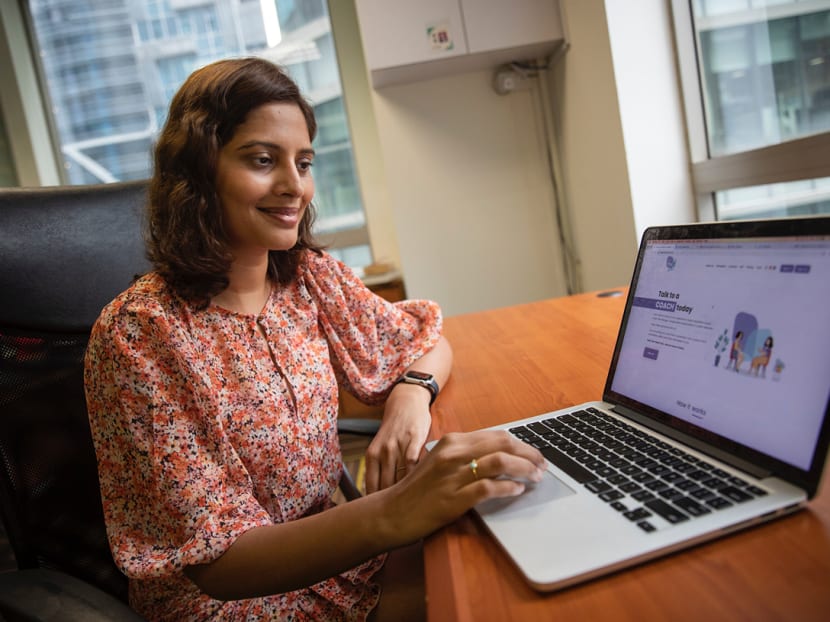 Singapore office workers are more likely to experience "imposter syndrome" than those in other countries, a global survey found
Feelings of self-doubt and anxiety are commonly reported among people with this syndrome
Unmanaged, it can lead to burnout and depression
Besides cultural and lifestyle factors, those holding jobs with less measurable results may be more susceptible to it
A former corporate lawyer who had it went on to start an online counselling platform
SINGAPORE — With a degree in biomedical science from the National University of Singapore and a graduate law degree from the University of Melbourne under her belt, Ms Shilpa Jain may be seen as being quite accomplished.
After studying in Australia, she worked as a corporate lawyer at one of the top-tier law firms there before going on to become a senior project officer at the Magistrates' Court of Victoria, Australia.
However, an overwhelming sense of self-doubt and anxiety loomed over her.
In an interview with TODAY, the 33-year-old described how she had felt like an "imposter" professionally. She has left the legal industry and returned home to Singapore in 2019.
Ms Shilpa has what psychologists often refer to as "imposter syndrome", when you feel that nothing you do is good enough.
She said: "I put a lot of pressure on myself to perform well but at the same time, I experienced a lot of self-doubt in my abilities. My friends and family were proud of what I had achieved, but I felt like I was playing a role of having to keep up with appearances of being skilled and competent.
"When people were complimenting me for my work, I felt that maybe they weren't seeing what I was seeing, that I could make mistakes and I didn't know everything."
That pattern of thought, coupled with the ultra-competitive work environment at the time, spurred her to work even harder.
She started preparing for work sometimes as early as 5am although work hours began officially at around 9am. Yet, even that did not give her peace of mind. 
"When I did well, I would think, 'Oh, it's because I over-prepared'. That meant that I had to constantly over-prepare. I felt that if I didn't do that, I would be found out," she said.
"If I made a mistake, I would feel that it was because I lacked the ability or was incompetent. But if I was successful at something, it was because 'I got lucky' or because I prepared much harder than everyone else. There was no winning at this game that I was playing with myself."
1,000 SINGAPORE WORKERS IN POLL HAVE IT
People who have "imposter syndrome" are beset with feelings of self-doubt, anxiety and the idea of succeeding only through luck or other external factors instead of one's own accomplishments and talent.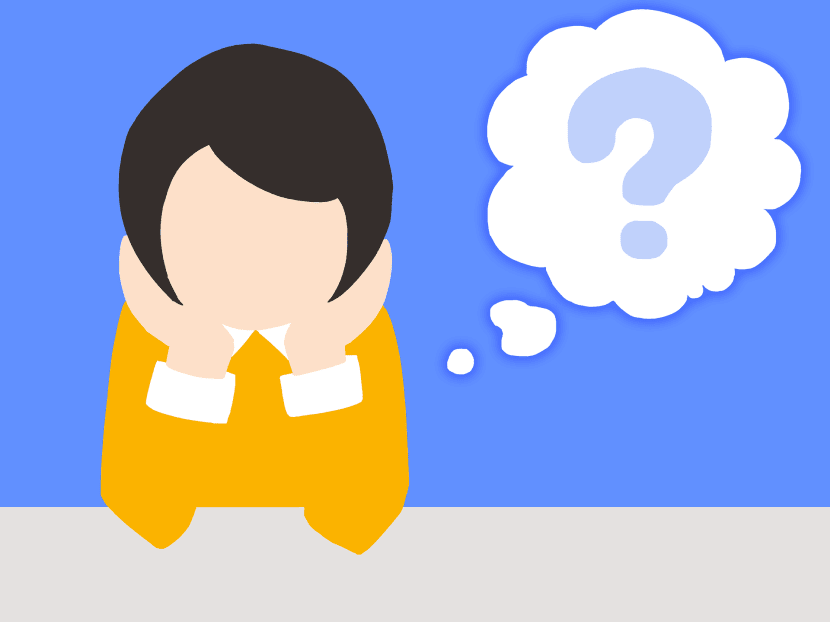 It was first identified in 1978 by American psychologists Pauline Rose Clance and Suzanne Imes, who observed the pattern in highly successful female college students and professionals. Further research showed that it can apply to men and people from all walks of life.
Having imposter syndrome is not an official diagnosis of a mental disorder, experts told TODAY, though this phenomenon is common among people they have seen in their practice.
Recently, a global survey of more than 13,000 office workers, including 1,000 in Singapore, has found that workers here may be more vulnerable to this pattern of thought than those in Australia, France, Germany, Japan, New Zealand and the United Kingdom.
The survey, done by Asana, a workplace application tool developed by Facebook co-founder Dustin Moskovitz, found that nearly three quarters (74 per cent) of Singapore workers reported experiencing imposter syndrome in 2020.
The figure is close to that of the United States and significantly higher than the global average of 62 per cent. 
The study also revealed that Singapore workers has the longest working week of more than 42 hours, and that eight in 10 people experienced burnout last year, which is higher than the global average of seven in 10.
Psychiatrist Lim Boon Leng said that in his private practice at Gleneagles Medical Centre, he has observed the phenomenon more commonly in well-educated adults who are high-fliers and in senior management.
"The individuals tend to have very high standards for themselves, feel that they should be very sure of themselves and what they are doing, and have a very strong sense of responsibility.
"Due to their seniority, they have very few people to go to for advice, mentorship or to even speak to about their fears," Dr Lim said.
WHY DO PEOPLE FEEL THAT WAY
Referring to the Asana survey, Dr Lim said that the high numbers could be due to Asians and Singaporeans' tendency to be more punitive towards themselves in general.
Pandemic-related work challenges and job insecurity might have also exacerbated such feelings.
"Singaporean workers often have higher expectations of themselves and have perfectionistic views of how their roles in the company should be like. When they cannot attain the results they want, they may feel like a failure or a fraud," Dr Lim said.
"Patients have given feedback that working from home has led to a decrease in affirmations and validations from their peers and superiors, resulting in loss of confidence in their work," he added.
IT CAN ALSO HAPPEN TO THE YOUNG
Ms Lira Low, a psychotherapist and professional counsellor, said that it can happen to students and young adults, too.
She chalked it up to the pervasive sense of perfectionism and competition associated with modern working lifestyles as well as the ease these days in which one can find out about someone's education and employment history online.
Ms Low, who works through Singapore-based online counselling and coaching platform Talk Your Heart Out, said: "Those with office jobs or student lives that are rife with performance reviews and exams feel under constant pressure to prove themselves or be deemed a failure, which is a shameful and stressful experience for most people.
"The facade of constantly appearing to (have things under control) can keep people from being their authentic selves, hence contributing to the fear of being an imposter," Ms Low explained.
The evolving work landscape plays a role, too.
Dr Lim said that compared with the previous generations who were in more technical jobs or roles, which have clear job scopes and direct outcomes, the younger generations are more likely to encounter work in innovative industries and startups.
Imposter syndrome tends to afflict people whose jobs are not technical in nature, and where goals tend to be rather long-term and results may not be direct or easily measurable.
"For example, a manager who makes policy changes to a company may not see results for years to come, or it could be an entrepreneur in a startup with no tangible income. Such work often leads to one questioning their choices and abilities when results are not seen easily and quickly," he said.
'A COGNITIVE ERROR'
Ms Low said that a person's feelings of being an imposter often do not reflect the actual performance or success, even if their feelings of self-doubt and fear are real.
Dr Lim cautioned that this "cognitive error in thinking" can become a vicious circle. Over time, it can be contribute to job burnout and trigger anxiety disorder or depression.
"Most of the time, it doesn't really affect the job performance as most people have mild and transient thoughts of being an imposter.
"However when these feelings are more prevalent and start affecting their confidence negatively, they are likely to result in worsening work performance," he added.
"They will lose confidence in themselves, become distracted by negative feelings, and their work may then become adversely affected. This will then further reinforce their beliefs that they are 'imposters'."
As an overseas student in Australia, Ms Shilpa said that there was immense pressure for her to perform and deliver to prove to herself and others around her.
There was also intense competition to secure a job there after her graduation, for example.
"I feel that as women, maybe there's this tendency and motivation to want to prove ourselves, too," she said.
Her bosses were "happy" with her work, but the punishing work regimen she had put in place for herself was causing her to burn out.
"Friends had been telling me for some months that I should speak to someone. But being raised in Singapore, I never thought of therapy as an option to deal with such things. All I wanted to do was throw myself at work even more, perform even better, thinking that that would lessen the pressure," she said.
THE BREAKING POINT
The breaking point, Ms Shilpa recalled, was when she started bursting into tears each time an unexpected email arrived in her inbox. This was three years into her legal career.
"And that could be an email that said, 'Hey guys, there's Friday night drinks'. Obviously, that wasn't a proportional response. At that point, I knew I needed to see a professional," she said.
Ms Shilpa turned to online counselling in 2017 as part of an employer assistance programme offered by her company. 
During her first session, the counsellor on the other side of the line patiently walked her through breathing exercises that helped to calm her down during a panic attack. The counselling sessions provided an objective assessment of her situation and helped her to recognise and break unhelpful thought patterns.
"What I really like was that I was speaking to someone objective, who was not saying something just to make me feel better. The person wasn't a friend who would say things, like, 'Oh you are doing well. You are overthinking it'."
The sessions also helped her to reduce the burden she had placed on her loved ones and to find more satisfaction in relationships around her.
Ms Shilpa's personal experience dealing with stress and anxiety and benefiting from counselling spurred her to start Talk Your Heart Out, where people may get online counselling or coaching from mental health professionals.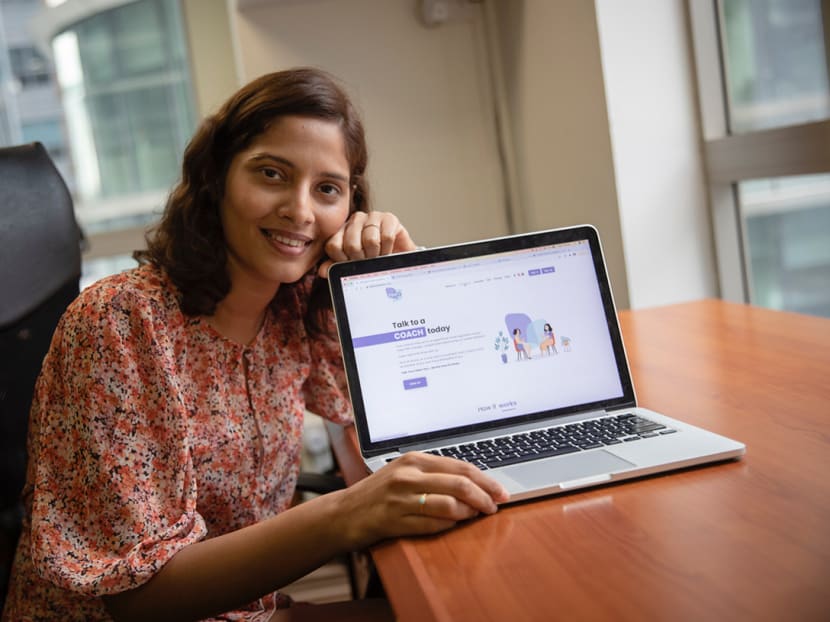 The channel also offers employment assistance programmes to corporates and organisations to provide mental health and well-being support to workers.
She said: "I read an Institute of Mental Health study that found that one in seven Singaporeans will experience a mental health disorder in their lifetime. But that statistic does not cover people who live with stress or experience burnout.
"That spurred me to start Talk Your Heart Out. I not only wanted to provide a service that was accessible to people but also wanted to do mental health advocacy through the platform. Having conversations on mental health is important, I feel, because we can all learn from one another."
Since its launch in May last year, Ms Shilpa said that she has seen an increasing demand for virtual counselling. Its team of mental health professionals has expanded from five to 12, with two of them being Singaporeans based overseas.
When asked if she would ever return to working in the legal industry, Ms Shilpa said that she hopes to focus on mental health advocacy because she finds it rewarding.
On a personal level, she is kinder to herself these days and focuses on the process, not just results.
"I congratulate myself for trying something new in the first place," she said.
Sometimes though, she still lapses back into old habits. 
"For this interview, I felt imposter syndrome about imposter syndrome. I wondered if I was the right person to speak about it," she said with a laugh.
"But at least I'm more self-aware now. I've become kinder to myself and have started to view achievements as a journey rather than a destination."
TIPS FROM EXPERTS
Dr Lim said that people who experience imposter syndrome should give themselves a reality check: The company would not have hired them if they do not have the prerequisite skills set or experience.

You are your own best role model. Look into your past work and reflect on your own previous good work to reaffirm or self-validate.

Speak to a mentor or someone you trust to help you realise that your fears are truly unfounded.

Dr Lim suggested asking yourself if the fixation on the negative belief is useful to you or the company. Instead of indulging in untrue and unhelpful thoughts, focus your energy on improving yourself and work, if there is indeed room for improvements.

Ms Low said that it is important to re-frame a fixed mindset to a "growth" mindset — see mistakes as lifelong learning opportunities.

Be kind to yourself and use the same voice on yourself as you would use to a best friend or loved one in a similar situation.

Finally, seek professional support to process your feelings if you feel like you cannot cope.