Tiong Bahru: A hip and miss affair
SINGAPORE — Drawn to its heritage and reputation as a foodie heaven, several cafes have sprouted up in Tiong Bahru in the past four years or so, prompting some to lament the invasion that has driven rents up and inexplicably pushed out the old-time favourites.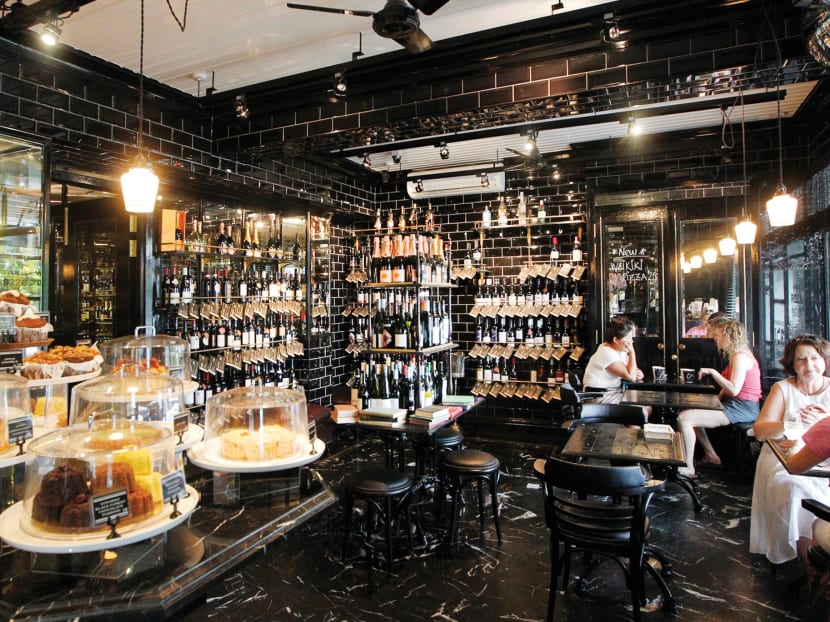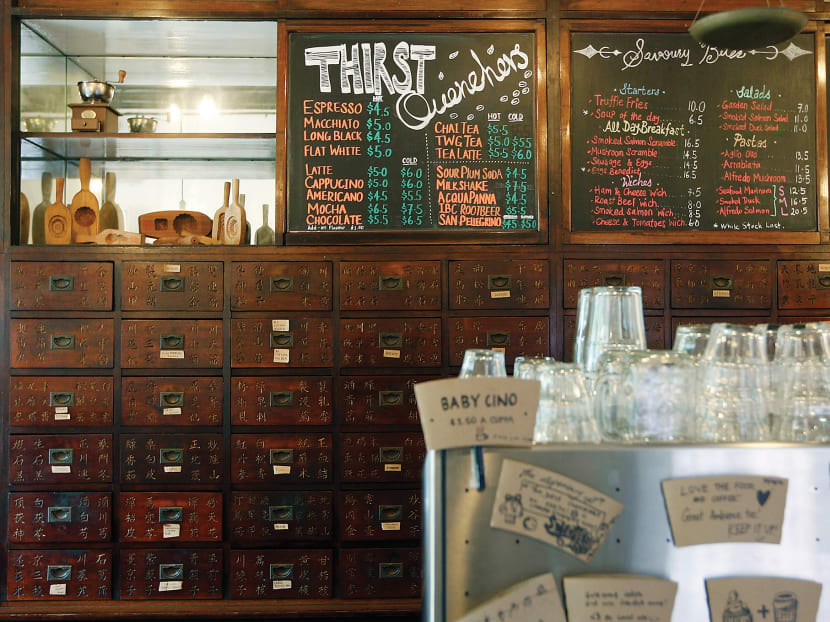 SINGAPORE — Drawn to its heritage and reputation as a foodie heaven, several cafes have sprouted up in Tiong Bahru in the past four years or so, prompting some to lament the invasion that has driven rents up and inexplicably pushed out the old-time favourites.
Leading the influx is Forty Hands, one of the first cafes in the area, which opened in May 2010.
Its owner, Mr Harry Grover, had been visiting Tiong Bahru regularly for years before deciding to partner with Spa Esprit Group to open the cafe. The Perth native said he was drawn to the estate's quaintness and traditional architecture, and felt that the area was "unusual, perfect for a cafe".
Other cafes under the group, including Open Door Policy and Tiong Bahru Bakery, and others such as Plain Vanilla Bakery, PoTeaTo and Flock Cafe have since opened their doors in the area.
Mr Grover said: "When I first opened Forty Hands, it was because of the rich and charming heritage of Tiong Bahru. I was looking for something different. Most people thought it was a crazy idea, but we were passionate about it in spite of the challenges … Now newer cafes — some with very unoriginal concepts — are trying to squeeze this business. It's a shame that there are so many cafes here, causing gentrification."
He also noted that landlords are tripling rents, forcing some of the older stalls to close or move out.
On whether the Spa Esprit Group's cafes are eroding the charm of Tiong Bahru, Ms Janet Lim, a spokesperson for the group, said that a lot of thought had gone into the conceptualisation of the eateries.
She said: "For Open Door Policy, we retained some of the designs of the previous place, such as preserving the green metal door, as well as using recycled vintage furniture and original wood. The menu also looks old school, giving a very traditional feel to the place."
Other cafes have also sought to preserve the area's heritage in their design and one of them is The Dispensary.
It has attempted to retain the look and feel of the old Chinese medical hall which previously occupied the premises. Its manager, Ms Joelyn Tan, said: "We made it a conscious effort in our development to maintain the old charm and ambience of the hall, as we figured such design cues were not easily found anymore."
However, eateries such as P.S Cafe Petit have made a clean break from the past, completely revamping their spaces. Mr Mohammad Shah Rizan Abdul Rani, the senior service supervisor of P.S Cafe Petit, said the cafe does its part to help raise awareness about Tiong Bahru's heritage, especially among its younger customers.
For example, the cafe shares stories with customers about how an air raid shelter used to exist beneath the eatery. "When we share such information with our customers, they would be very interested to know more about the heritage here. We also tell (them) about the heritage walks to give them a deeper knowledge about the place," he said.
While the cafe businesses are thriving in Tiong Bahru, older stalls — including non-eateries — are finding it hard to stay in business. For example, popular roast meat stall Hong Kong Jin Tian had to move elsewhere after rentals skyrocketed, while the shutters came down for good on the Hup Seng provision shop after more than half a century of doing business.
Owners of the older food stalls in Tiong Bahru refuse to point the finger at the hip cafes and eateries. They have cited a myriad of other factors, such as rising rentals and the inability to find successors.
Mr Tan Hung Theng, 52, who sells fried oyster omelette at the Tiong Bahru Market, said his earnings have halved been over the years.
He said: "In general, there are too many eateries islandwide … Rental has increased and even my old customers are not coming back. The chances of my children taking over are low as they have their own plans and ambitions."
Mr Tay Soo Lan, 86, who sells char kuay teow at the market, said his business was "actually not bad".
"What separates us from the new cafés is that our stalls have a rich history, while the new ones do not. Our recipe has been passed on from generation to generation and our unique old-school flavour has allowed us to retain our regular customers," Mr Tay said.
In fact, some of the stall owners welcomed the influx of hip eateries, as they attract more people to the area, among other things. Ms Sim Ai Cheng, owner of Sin Hoi Sai Seafood Restaurant, said: "The new cafes have created a more competitive environment, which I feel is better for all of us."
Still, some long-time residents miss the old food stalls.
Mdm Soh Ah Eng, 64, a resident of Yong Siak Street for 43 years, said: "It is a pity that Tiong Bahru is no longer the same and I am still taking time to adjust. The coffee and toast around here do not taste the same anymore. The new cafes are very expensive and not meant for us older people."
Mdm Cheah Sook Keet, 65, who has lived in the area since she was five, added: "I seldom eat at the cafes … It is more for young people and foreigners."
However, they feel that changes to the area are inevitable.
Mdm Cheah said: "As time passes, the older people have to make way for the younger ones."
But Mr Vincent Lum, a 66-year-old resident, said the cafes have given the estate a new lease of life.
"Now, there are a lot of younger people here and it is livelier. The iconic structures of Tiong Bahru remain and we still have the old market, which is a symbol of Tiong Bahru's past. So I do not believe the heritage has been lost," he said.
Read more stories in our National Day Special: