TODAY Youth Survey: Majority believe racist episodes rising amid pandemic, further amplified on social media
SINGAPORE — Even though it has been six years, Mr Sani Sarip still remembers the anger he felt when he overheard a young Chinese child telling his father that he did not want to sit next to Mr Sani during the screening of a Star Wars movie because he is Malay.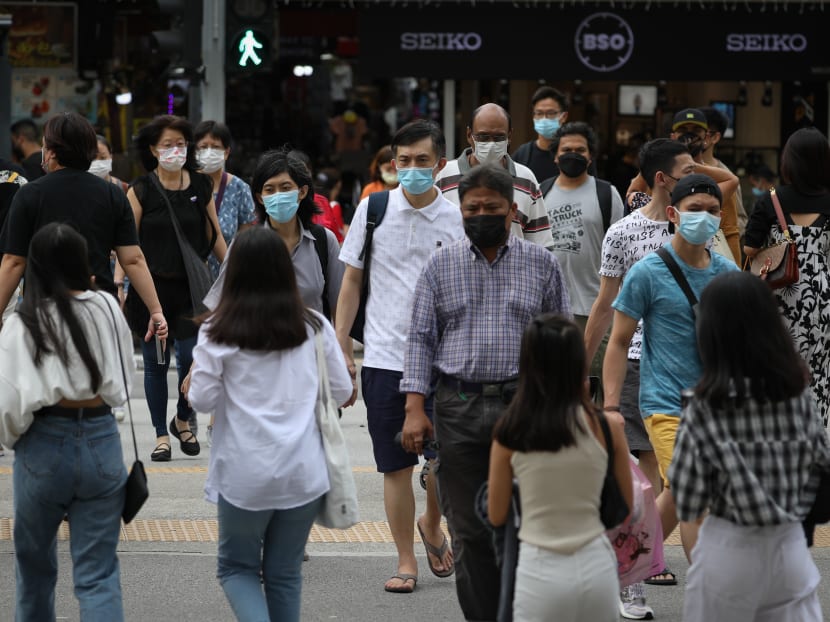 TODAY's inaugural annual youth survey found that 64% of respondents believed that the level of racism had increased during the pandemic
81% felt that social media had amplified such incidents
About two-thirds of Malay and Indian respondents said that they had experienced racism in their lives
Religion plays an important role for half of those surveyed who have a faith
Among other things, the overall findings show that Singapore society could become more plural and diverse, an expert said
SINGAPORE — Even though it has been six years, Mr Sani Sarip still remembers the anger he felt when he overheard a young Chinese child telling his father that he did not want to sit next to Mr Sani during the screening of a Star Wars movie because he is Malay.
The rage led Mr Sani, who was 33 years old at the time, to write a Facebook post about the incident.
"I am that guy who was shaking in so much anger that he could not enjoy the first 10 minutes of the movie because there was a part of him that just wanted to go over and pour his drink over the boy," he wrote.
The post went viral, and Mr Sani received an outpouring of sympathy and support from random strangers. His post also led to greater awareness about how micro-aggressions and casual remarks can cause trauma.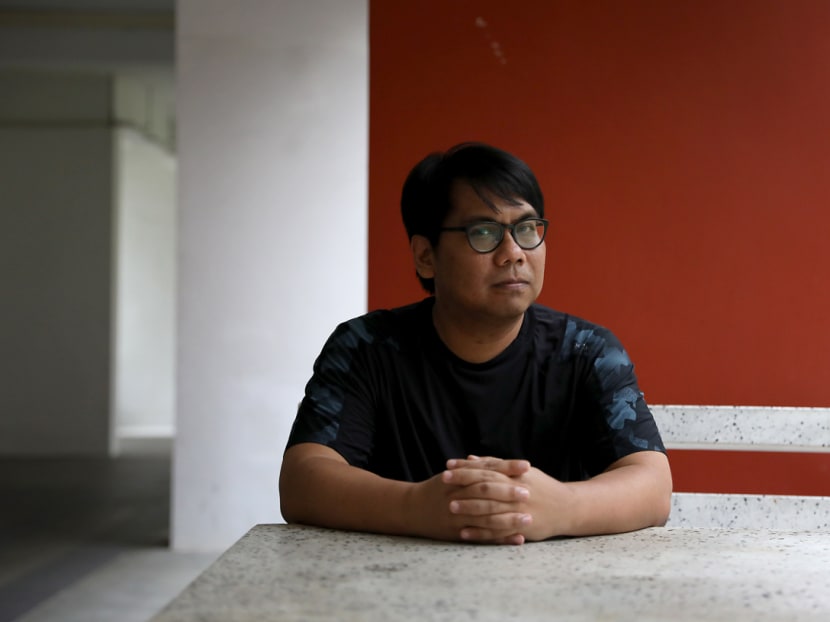 Six years on, an older and wiser Mr Sani, who has also since spoken in public forums about his experience with racism, realises that he had let his emotions get the better of him at the time and now regrets his choice of words.
The project officer in the procurement industry, who is now a father himself, said: "If I were to go through that again, I would be less angsty and more measured in my post. It is never right to say that I want to threaten a child, which I really regret."
With several racist incidents going viral online and grabbing headlines this year, many of Singapore's youth believe that there are more racist incidents now, which have been amplified on social media, as the TODAY Youth Survey 2021 found.
In May, an Indian woman was the target of racial slurs and was attacked by a Chinese man while brisk-walking along Choa Chu Kang Drive. The following month, there were two incidents involving a former polytechnic lecturer confronting an inter-ethnic couple along Orchard Road, as well as a woman who hit a gong to interrupt her neighbour's prayer ritual.
These instances spread online, leading to widespread outrage over racism.
Political leaders, too, had weighed in: Finance Minister Lawrence Wong urged people to take the extra step to make minorities feel comfortable at a forum on race and multiculturalism, and Prime Minister Lee Hsien Loong addressed the topic in the annual National Day Rally.
To measure the pulse of Singapore's youth, TODAY's inaugural survey polled 1,066 respondents between the ages of 18 and 34, and seeks to give voice to millennials and Gen Zers on societal issues and everyday topics close to their hearts.
The wide-ranging survey, which is demographically representative, covers six topics: Racism, religion, LGBTQ (lesbian, gay, bisexual, transgender and queer) attitudes, gender dynamics, the impact of Covid-19 on mental well-being and social ties, and career and material success.
A majority (64 per cent) of the youth polled felt that racism in Singapore has increased during the Covid-19 pandemic.
At the same time, 81 per cent believed that the level of racism in Singapore had become more prominent due to social media.
In addition, 63 per cent of Malay respondents and 66 per cent of Indian respondents said that they had personally experienced racism in their lifetimes as well.
TACKLING RACISM ON SOCIAL MEDIA
Commenting on the survey findings, young people who spoke to TODAY said that the existence of racism in Singapore should not be a surprise to anyone. Viral incidents aside, many noted that casual racist remarks and micro-aggressions are not uncommon here.
One 26-year-old Chinese man, who declined to be named in order to speak freely about his conversations with close friends and family, said that he would often hear them mutter racist comments or unfairly characterise other races when they think no one "else" is listening.
People who are against racism must call out such behaviour to make them realise that their views are offensive and wrong, even if these interventions may not be easy, he said.
"Being a bystander who does nothing is to be complicit in the act as well. We need to have some solidarity as a people and let those with racist mindsets know that they're alone and outmoded in their thinking," he added.
Mr Sharvesh Leatchmanan, 24, co-founded online platform Minority Voices last year for this reason. His website collates and publishes stories of everyday racism faced by minority groups in Singapore as well as instances of more structural forms of prejudice, such as workplace discrimination and xenophobia.
"On social media, stories do get amplified but what we are doing is just to point out that racial discrimination and racism exists across personal, structural and systemic levels... For many people, they start from a perspective that (downplays) racism, that it exists but it is not as bad," Mr Leatchmanan said.
Dr Nazry Bahrawi, who researches race and culture in the Malay archipelago, agreed that it is important not to let such behaviour pass.
He said the "Call It Out" movement, which began earlier this year as a response to several racist incidents, is a valid way to raise awareness and draw immediate attention to injustice.
With social media giving anyone the power to speak up, Dr Nazry said that people should expect more frequent call-outs of racially insensitive acts to appear on their social media feed.
He noted a recent viral video from a fitness studio featuring two women shaking their heads from side to side while saying "Happy Deepavali", which has caused an uproar.
"What is interesting now, not just because of the pandemic, is that these things are no longer swept under the carpet," he said.
This phenomenon has also given rise to social media commentators who have replaced the role of community mediators and interfaith experts as thought leaders, he added.
Overall, this could be a good development since fresh perspectives can emerge and reshape how race and religion is talked about in Singapore, Dr Nazry said.
On the other hand, there is the worry that some online commentators may take things too far.
"We need to recognise that racism is not a logical event sometimes, and emotions are very much a part and parcel of it.
"It's not a bad thing to let emotions out, take a step back to process them, and then revisit the issue," he said of the new normal of tackling racism on social media.
Associate professor of political science Chong Ja Ian from the National University of Singapore said that the demographics of race and religion will shift over time as well. He noted that one in four Singapore resident marriages are with non-residents.
VIEWS ON RELIGION
The survey also found that religion plays an important role among half of the respondents:
52 per cent of the respondents who subscribe to a religion said that their faith is an important factor when making life decisions
Similarly, 52 per cent said it is important to them that their children practise the same religion as them
48 per cent of respondents said that their identities are closely tied to their religious community
40 per cent of respondents said that their closest friends have the same religion as them
However, the survey showed that those aged 18 to 24 were less likely to agree with any of the above four statements.
Dr Nazry said the race-related findings showed that there is definitely a shift towards recognising more racial diversity in society, but the findings on religion revealed that young people are split down the middle on this issue.
"The finding that half of them feel it is important for their children to practise the same religion — you could also say that the other half does not think so or are undecided," he said. 
He was surprised that many respondents said their closest friends are those who do not practise the same religion.
"This is quite a significant figure that shows a bit more diversity within their own circle of friends." 
Assoc Prof Chong said that overall, the findings showed that Singapore society could become more plural and diverse in both race and religion going forward, which would have implications on how different groups interact with each other.
Calling out offensive behaviour is a "starting point", he added, saying that in the longer term, society has to consider how to tackle other aspects of racism and religious intolerance as well.
"It is important for our society to develop a common set of civic values that include tolerance and being able to discuss differences without being disagreeable. It is a way for Singapore society to evolve and hold together along with shifts in our demographics," he said.
This is the final instalment of a five-part series on the findings of the TODAY Youth Survey 2021. Look out for our daily reports this week on the survey topics of racism, religion, LGBTQ attitudes, gender dynamics, the impact of Covid-19 on mental well-being and social ties, and career and material success. We will also be holding a webinar series on Instagram and TikTok to discuss the survey findings.