TODAY's brief, Thursday, Aug 6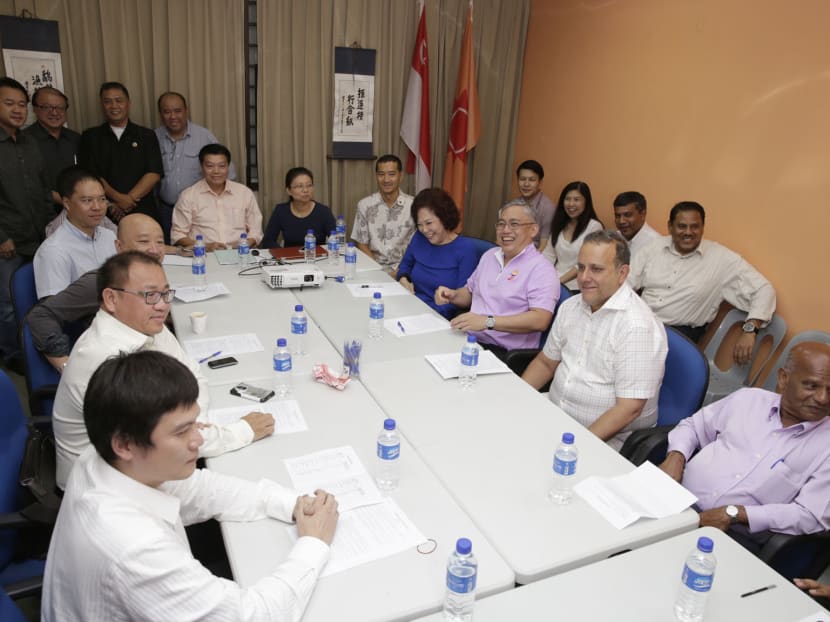 Opposition talks resume
After adjourning with no conclusion on Monday, opposition parties are set to resume talks this evening on which constituencies they plan to contest in the coming General Election, and attempt to resolve potential multi-cornered fights. All eyes are on whether the National Solidarity Party and Workers' Party can resolve their tussle over Marine Parade GRC, Jalan Besar GRC and MacPherson SMC, and whether the Democratic Progressive Party are headed for a clash with Singapore People's Party in Potong Pasir SMC and Bishan-Toa Payoh GRC.
Plane debris confirmed to belong to MH370
Following Malaysia's confirmation that a Boeing 777 wing segment discovered on the Indian Ocean island of Reunion last week belonged to the missing Malaysian Airlines Flight MH370, investigators will now likely analyse the metal with high-powered microscopes to determine what caused the plane carrying 239 people to go down.  This is the first trace of the plane found since it vanished on March 8 last year.  In a statement this morning, Malaysia Airlines said: "This is indeed a major breakthrough for us in resolving the disappearance of MH370. We expect and hope that there would be more objects to be found which would be able to help resolve this mystery." 
Tensions heighten at ASEAN Plus Three meeting
Tensions will run high today at the ASEAN Plus Three Foreign Ministers Meeting, the 5th East Asia Summit Foreign Ministers Meeting, and the 22nd ASEAN Regional Forum, after China yesterday rebuffed criticism of its land reclamation works in the South China Sea. ASEAN nations, backed by the United States, will likely pressure China to take steps towards addressing fears of militarisation in the region, which have been sparked by China's rapid construction of facilities in disputed areas.
Weather forecast
Thundery showers are expected in the morning, with temperatures ranging between 25°C and 32°C.