Tougher laws, more spot checks needed to stop voyeurism: MPs and activists
SINGAPORE — Apart from new laws to tackle the issue of voyeurism, various stakeholders such as malls and security companies should step up efforts to deter the use of hidden cameras in public toilets, said Members of Parliament and activists.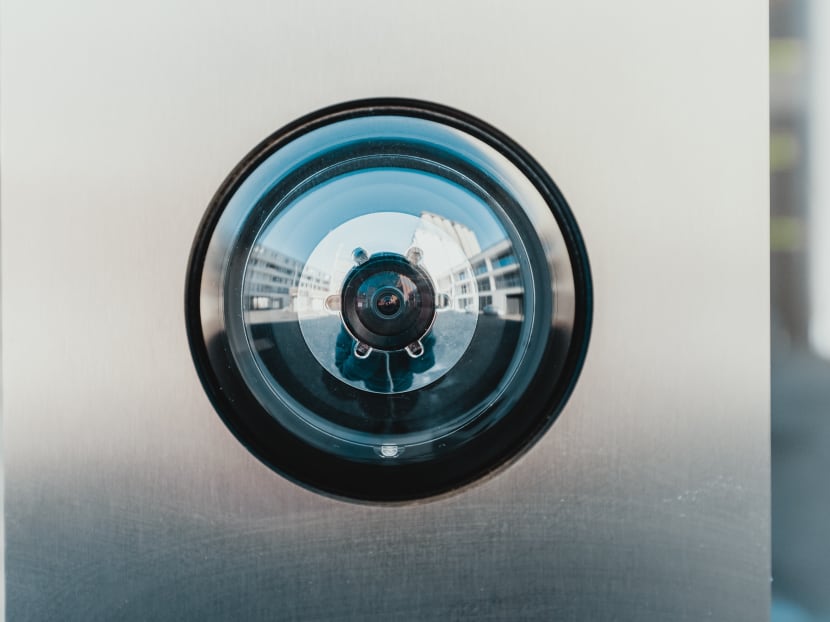 SINGAPORE — Apart from new laws to tackle the issue of voyeurism, various stakeholders such as malls and security companies should step up efforts to deter the use of hidden cameras in public toilets, said Members of Parliament (MPs) and activists.
Their comments come amid an uptick in the insult of modesty cases — which include the use of these spycams — and the Penal Code review announced on Sunday (Sept 9) which is also looking into proposals for new offences to prosecute voyeurs who film and distribute obscene videos.
The MPs and activists whom TODAY spoke to acknowledged that more could be done in Singapore to stamp out hidden cameras, as they stressed that tackling the issue is a collaborative effort that will require authorities and landlords — including mall operators and commercial building owners — to work together. Over in South Korea, for example, authorities are also clamping down on the use of such devices in public restrooms by getting an all-female squad of municipal employees to check for hidden spy cameras in public restrooms. 
Mr Desmond Choo, MP for Tampines Group Representation Constituency (GRC), said it is "only right that (landlords and tenants) provide a safe shopping experience for customers".
Mr Choo, who sits on the Government Parliamentary Committee (GPC) for Home Affairs and Law, acknowledged there may not be "explicit laws" to compel these parties to keep their premises free of spycams. The police and premise owners need to work closely to combat the threat of spycams, he added.
West Coast GRC MP Patrick Tay, who also sits on the Home Affairs and Law GPC, also called on mall owners and facility managers to be aware of such devices, and to train staff to better prevent and detect such cameras.
Security agencies could also implement regular spot checks to ensure that spy cams are not installed in spaces under their purview, said Ms Anisha Joseph, Head of the Sexual Assault Care Centre at the Association of Women for Action and Research (Aware).
"The Government can also put in place processes for regular checks in malls, restaurants, nightclubs, retail outlets (and so on), to ensure that their owners have taken adequate measures to ensure the safety and protection of their customers," she added.
Ms Joseph reiterated the need for the authorities to do more by introducing laws to protect victims of such crimes. "With tech-facilitated sexual violence, there is a higher possibility of images and videos captured being widely disseminated. We hope authorities will consider stronger and quicker remedies, especially given the time-sensitive nature of these crimes," she said. 
IDENTIFY, DETECT, REPORT
The Ministry of Home Affairs and the Ministry of Law announced on Sunday (Sept 9 ) that they will be proposing new legislation to tackle voyeurism, which is defined as observing or recording someone who is engaged in circumstances of undress or intimacy.
A committee tasked to review the Penal Code is proposing new criminal offences to prosecute individuals involved in peeping Tom cases, as well as those who secretly film, distribute, possess and access obscene videos.
Mr Tay welcomed the proposal, as he noted that "Section 509 (of the Penal Code)...which deals with insult of modesty may be too light a punishment".
While security companies that provide their services to commercial buildings told TODAY that they had not heard of voyeurism-related reports being lodged, they stressed that the issue was important.
Ms Grace Lim, general manager of Reachfield Security, said that some 200 security officers based at commercial buildings and malls have been taught to identify spycams such as hook cameras, for instance.
She added that this had come about after recent reports here of a man convicted for using a hook shaped hidden camera to spy on women using public toilets.
Danmax Security general manager Nick Liew said that should such cases occur, the company would procure special equipment to detect the cameras, and remove them.
The security firms also said that their officers have to report the cameras should they spot them.
While cleaning companies TODAY spoke to acknowledged the seriousness of the problem, they said their priority was to maintain the facilities' cleanliness, and to flag security issues such as unattended bags.
Major mall and commercial building operators — including Capitaland, AsiaMalls, Far East Organization, and Frasers Centrepoint Malls — declined comment when contacted by TODAY.
VOYEURISM ON THE RISE
In 2015 and 2016, there were 597 and 531 insult of modesty cases respectively, with the number dropping to 444 in 2017.
There was an uptick of such cases — 273 — for the first half of this year.
Last month, TODAY reported that it was easy to purchase such hidden cameras, from places such as Sim Lim, as well as online.
Recent media reports said that South Korean authorities were getting an all-female squad of municipal employees to crack down on hidden spy cameras in public restrooms — all 20,554 of them in Seoul.
South Korea's police statistics show that more than 30,000 cases of secret filming have been reported nationally since 2013.