Treatment for cancer? No thanks, say some patients
SINGAPORE — Medical advances have made many cancers highly treatable or potentially curable, especially when detected early, but it is not uncommon for doctors to meet patients who refuse standard treatments.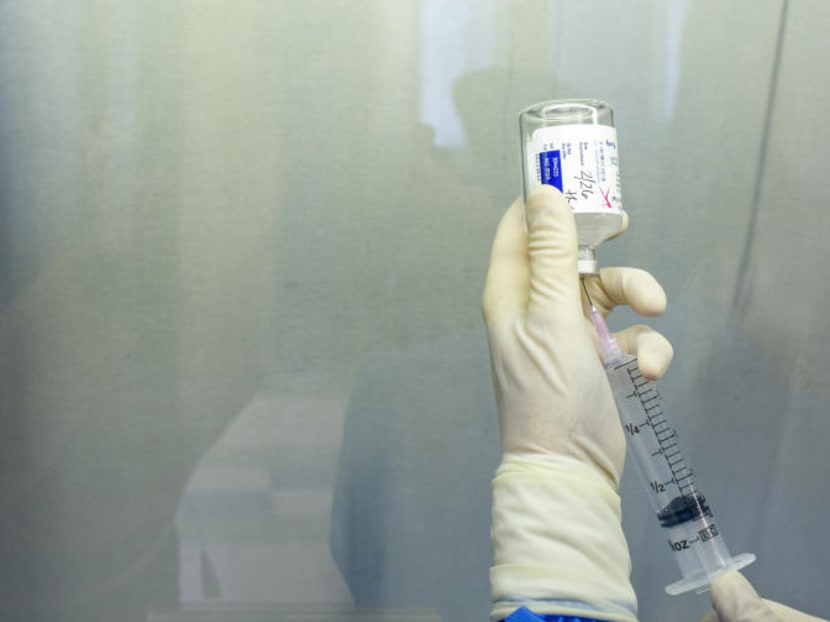 SINGAPORE — Medical advances have made many cancers highly treatable or potentially curable, especially when detected early, but it is not uncommon for doctors to meet patients who refuse standard treatments.
One in five patients might decline treatment when they first see a cancer doctor due to various reasons, estimated medical oncologist Ravindran Kanesvaran of the National Cancer Centre Singapore (NCCS).
Some patients opt to rely on the power of their faith, while others hold negative views of standard treatments and think they will end up worse off as a result. Family members and caregivers are sometimes the barrier to treatment, while others reject the option due to depression.
Although doctors strive to provide the right information to those afflicted with cancer, treatment decisions are highly personal and patients' wishes should be respected, they said.
While most patients who refuse treatment are in the terminal stages of the disease, this is not always so, said Dr Teoh Ren Shang, a senior resident physician at the Singapore Cancer Society's hospice care services, which supports terminal cancer patients and their caregivers. Some are even in the early stages of cancer, he said.
One of his patients in her 60s, for instance, declined treatment after she was diagnosed and defaulted on follow-up appointments, he recalled. She later refused medication to ease severe pain in the late stages of the disease.
"The patient was following a type of spiritual faith and did not want to undergo any medical treatment. After a long delay and worsening symptoms, she saw a doctor and was later referred to me," said Dr Teoh.
"She didn't want to take morphine prescribed either, although I felt that she really needed it at the time. Instead, she relied on prayers and meditation to manage her cancer pain and breathlessness," he said of the woman, who has passed away. Morphine is a strong opioid commonly prescribed in palliative care to manage severe and persistent pain.
Some patients also believe treatment for cancer causes more harm than good, and may prefer to rely on complementary and alternative medicine (CAM), said Dr Teoh. He estimated that at least half of the patients he saw last year who required palliative care used a combination of CAM and medication.
It is not an occurrence unique to Singapore. A Canadian study found that while they were the minority, more than half of breast cancer patients (58 per cent) who opted out of recommended primary standard treatment – such as surgery, radiotherapy or chemotherapy – underwent CAM treatments instead.
But according to another study published in World Journal of Surgical Oncology in 2012, those who declined standard treatment had significantly worse overall survival at the five-year mark (43 per cent) than those who received the treatment (82 per cent).
Patients who rely solely on CAM "may have heard about the harmful side effects of treatment from friends and loved ones who have suffered after undergoing treatment or might have passed away sooner than expected. But this point of view may not be correct as it is often the cancer, not the treatment, that killed them", said Dr Teoh.
A common misconception is that they will feel worse every time they undergo treatment, said Dr Kanesvaran.
"Usually, the issues patients deal with while on treatment are the toxicities of the drug, but that differs from tumour type to tumour type. With the newer range of drugs and less toxic side effects, things have improved," he said.
For advanced lung cancer for instance, the response rate for chemotherapy used in the past was around 20 per cent, and came with a host of unpleasant side effects like hair loss, lethargy, weakness and increased susceptibility of infection, said Dr Kanesvaran.
Now, lung cancer with certain mutations can be treated with targeted therapy, which has a response rate of 70 per cent, fewer side effects and increased survival from six to 12 months, to three years and beyond, he said.
"Patients also have to be aware that sometimes, with treatment, their cancer shrinks, the adverse effects from the disease improves and this contributes to them feeling better," he added.
UNDETECTED DEPRESSION MAY AFFECT DECISIONS
Depression may cloud the treatment decisions made. When one of his patients, a Stage Four prostate cancer patient in his early 80s, started losing interest in life, had sleep problems and became increasingly detached, Dr Kanesvaran referred him to a psychiatrist who diagnosed him with depression.
"With medication, the patient's mood improved and he accepted treatment better. Counselling from medical social workers also helped tremendously. His disease is currently under control with hormonal medication," said Dr Kanesvaran, who runs a programme at NCCS that screens older cancer patients at risk of depression using the Geriatric Depression Scale.
Older patients face a higher risk of depression due to reasons such as lack of social and financial support and multiple medical conditions, he said. In Singapore, cancer patients are not routinely screened for depression.
"If there is a good drug that can prolong your life substantially but you decline treatment because you are depressed, then we should be treating the depression. That may help patients change their decision (to decline treatment), and potentially improve their survival and prolong a good quality of life," said Dr Kanesvaran.
Nonetheless, it is "not illogical" for some advanced cancer patients to refuse treatment that may prolong life but will not cure them. "If a patient of sound mind says no to treatment because he knows the disease is terminal and that treatment is just buying time, I think it's fair enough to respect his wish because all treatments have their risks and side effects," he said.
Palliative care is an option in such cases.
"Palliative care specialists have now mastered the ability of controlling symptoms, whether it is pain, nausea and vomiting or shortness of breath. With appropriate care, patients can be kept very comfortable, have a good quality of life and die with dignity," said Dr Kanesvaran.
And for patients who are no longer able to make treatment decisions themselves, doctors may act in their best interests, said Dr Teoh.
"In such cases, the patient has to be assessed by a psychiatrist to determine if he is of unsound mind," said Dr Kanesvaran.
Advance care planning (ACP) is important to clear the fog on future treatment decisions, said Dr Teoh. It is a process involving discussions on future healthcare and personal care preferences, which are carried out with the patient, family members and a facilitator. Patients may nominate someone they trust to represent their views in the event they lose the capacity to make decisions.
"Don't leave these things hanging. Death comes to all of us, and early open conversations about death, preference of treatment and end-of-life placement should be as automatic and practical as planning for your will," said Dr Teoh.