#trending: Hamilton's OOTDs, Mercedes' S$35,000 fine and more from F1 Singapore Grand Prix
For those who missed out on F1 news over the weekend, here are some highlights.
The Singapore Grand Prix may be over but people were still talking about it online
There were funny moments from the Formula One drivers' meet-and-greet session as well as notable fan interactions
Videos and images of spectators revelling in the rain on race day have also gone viral online
SINGAPORE — The city has been abuzz with Formula One (F1) hype since early last week, when the race-car drivers first arrived here ahead of the 13th edition of the Singapore Grand Prix to much fanfare and excitement.
Back after a two-year hiatus, the Singapore Grand Prix officially kicked off last Friday (Sept 30) with various fringe activities and music acts lined up. A record-breaking 302,000 fans turned up this year, beating the previous high of 300,000 set during its debut in 2008.
For those who missed out on F1 news over the weekend, here are TODAY's highlights.
1. Lewis Hamilton on top of his #OOTD game
Hamilton, known for his unique sense of style, lit up the Marina Bay Street Circuit as he showed off his "outfit of the day" (OOTD) and paraded a different look each day.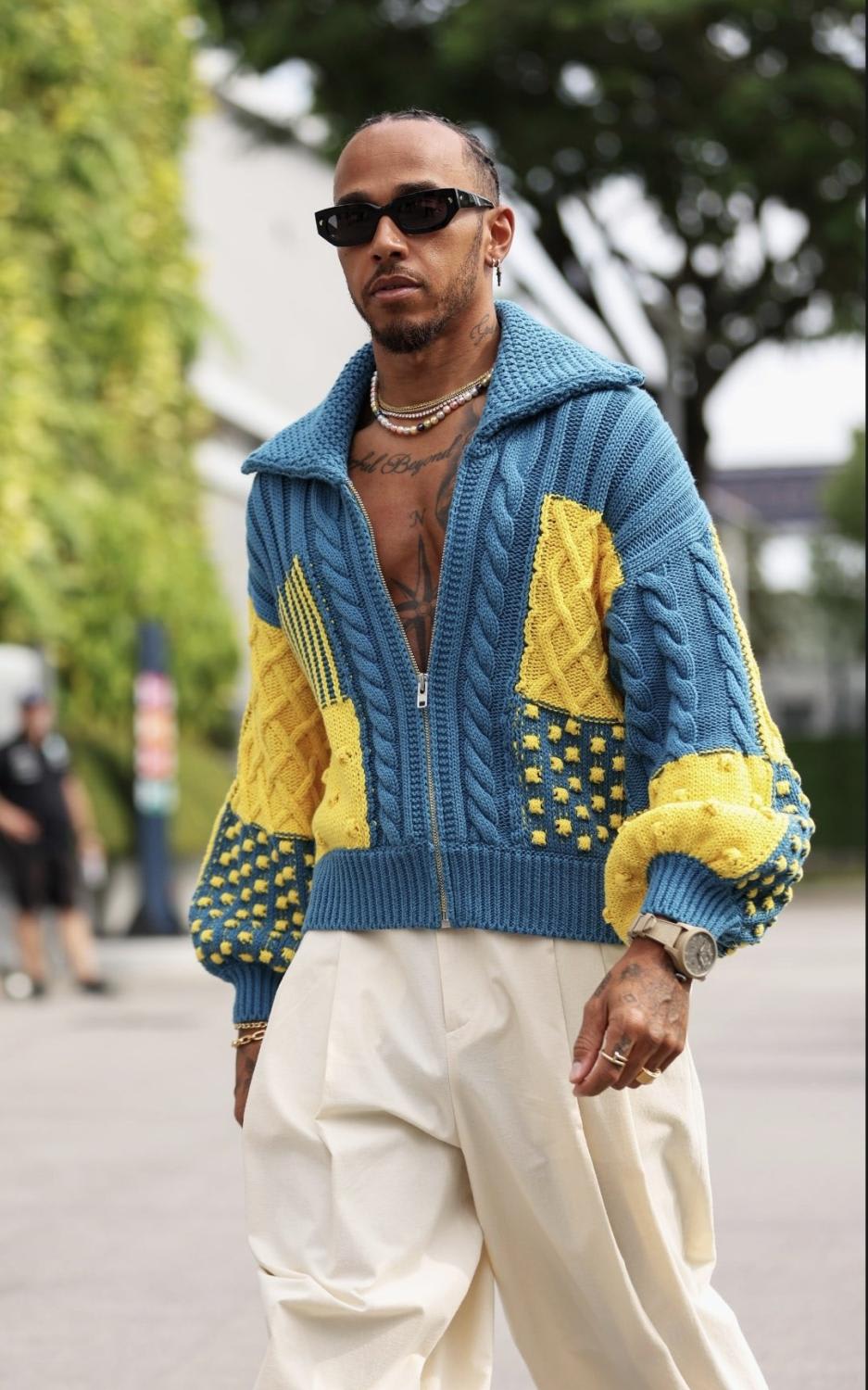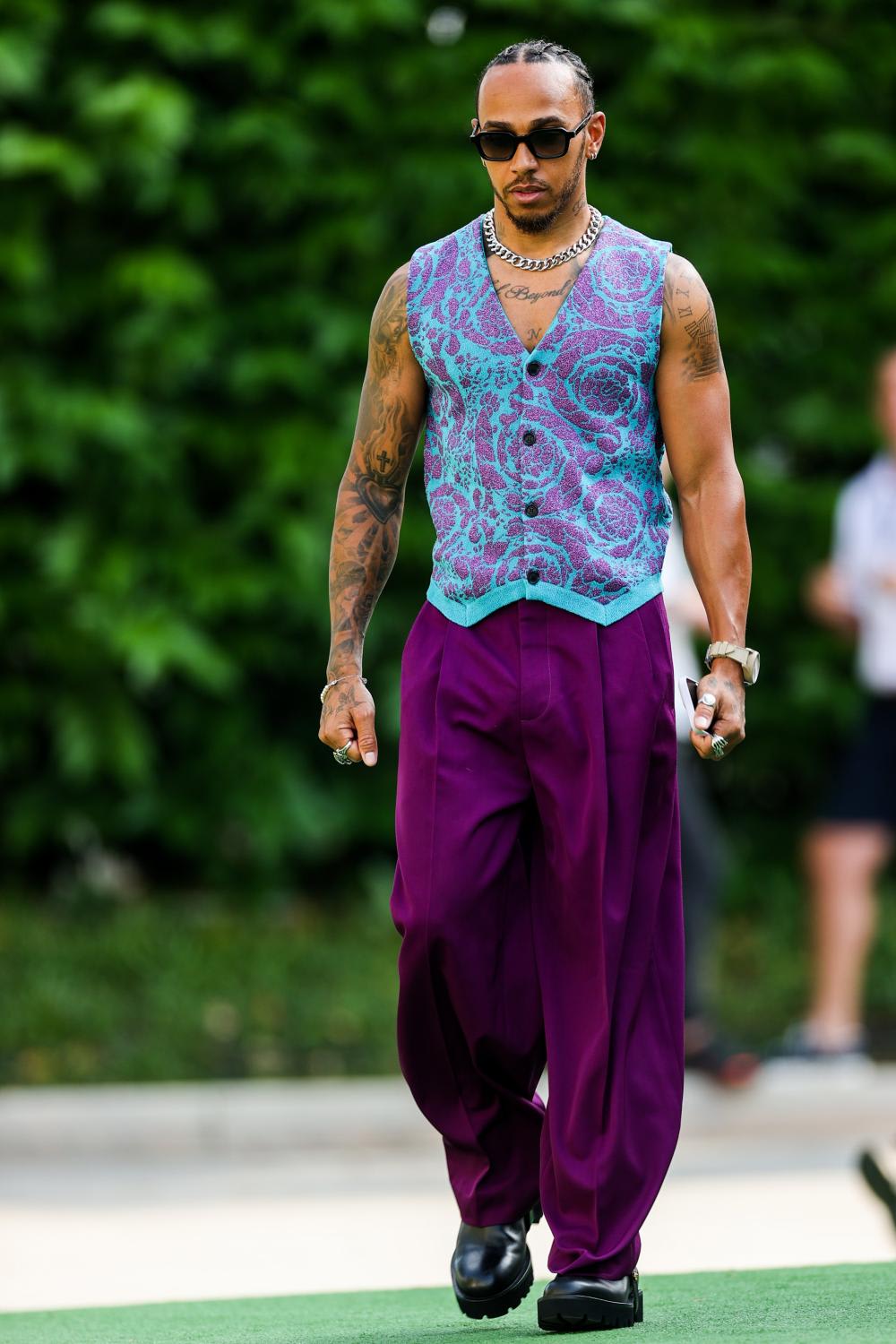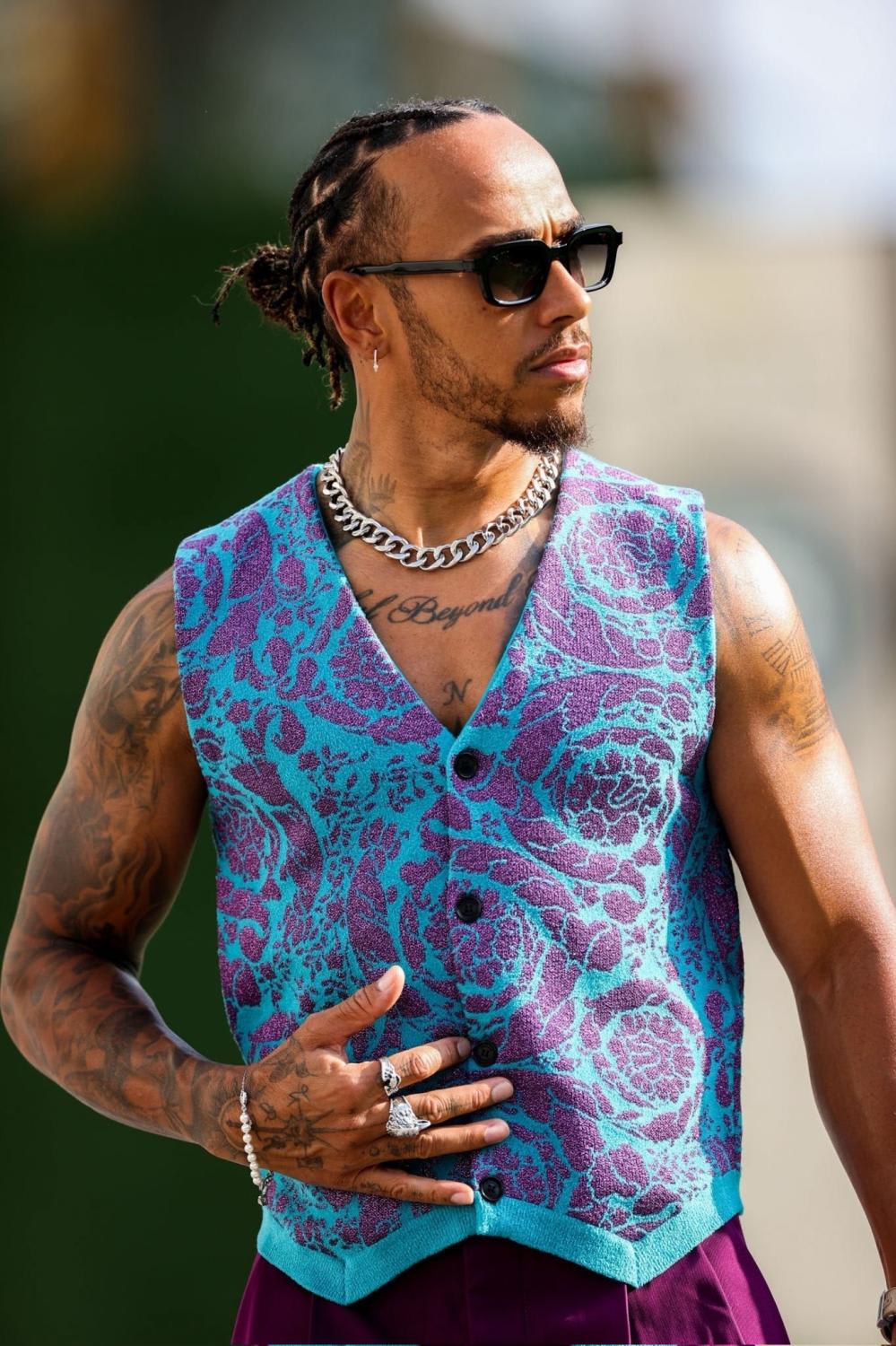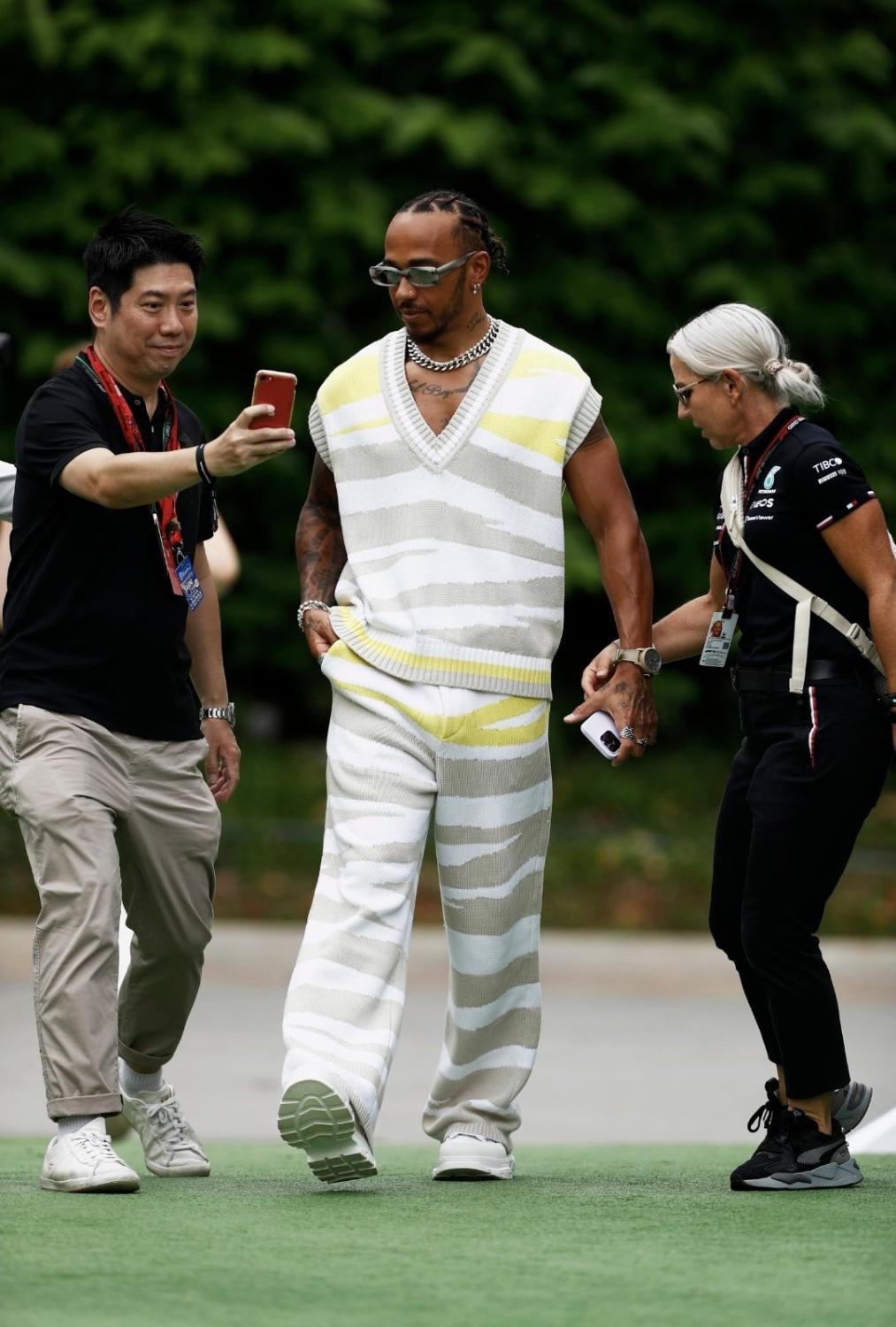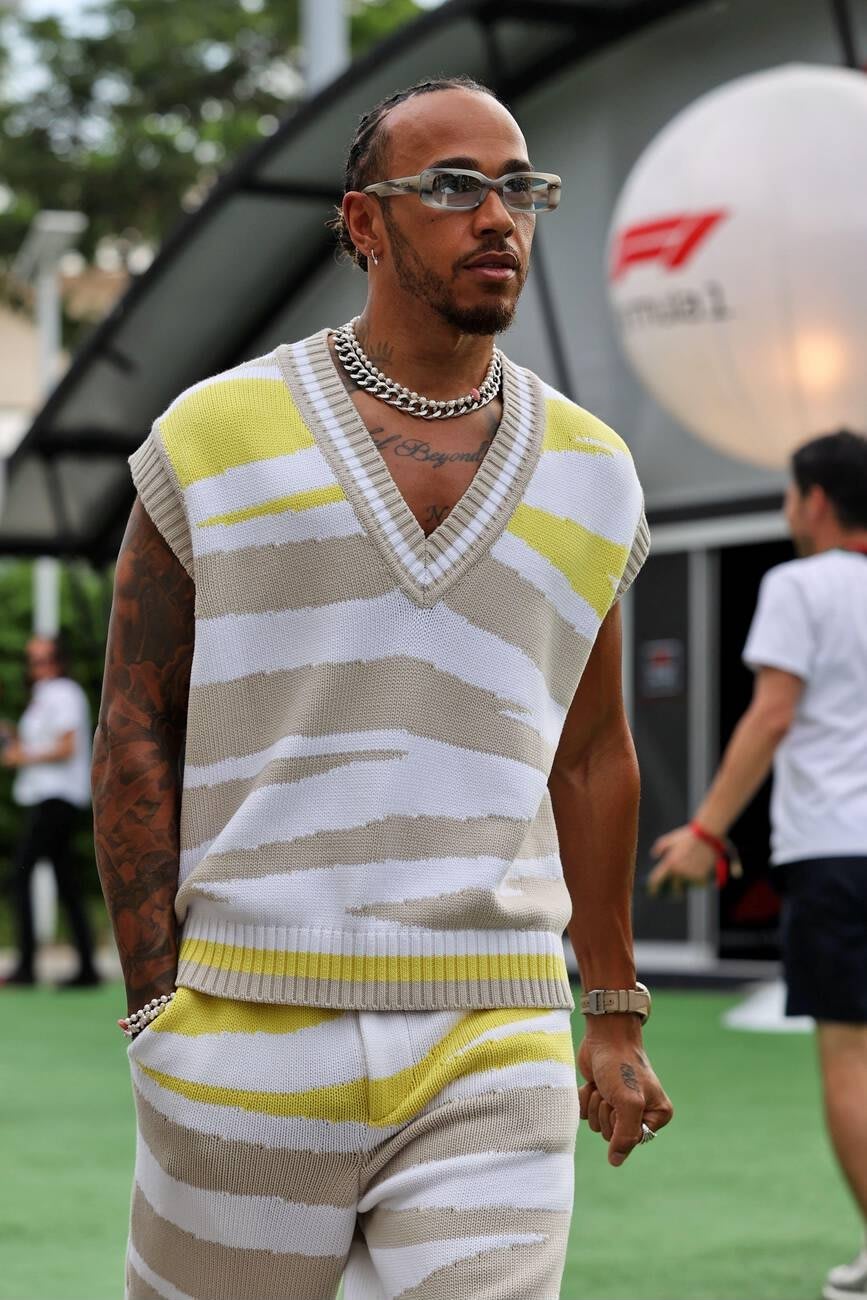 Personal fashion aside, it seems Hamilton also has a knack for arriving fashionably late. Belgian news broadcaster RTBF Sport poked fun at his tardiness in a joking tweet with an accompanying video of the seven-time world champion strolling around before seemingly realising that he needed to be somewhere (at practice session, perhaps?).
2. F1 drivers tell all at meet-and-greet
For the first time, the Singapore Grand Prix held a special F1 drivers' meet-and-greet session for Zone 1 ticket-holders on Saturday, where fans got to hear some behind-the-scenes anecdotes from Mercedes drivers Hamilton and George Russell, as well as Alfa Romeo's Zhou Guanyu and Valtteri Bottas.
On teaming up with Hamilton, Russell said that "it's been good" and revealed that they spent time bonding over ice baths. "We're getting closer, we're getting closer," Russell said. 
Hamilton then quipped: "We are now taking these ice baths next to each other in this bathroom. But as soon as you start holding my hand in the bathroom, it's all over."
Hamilton also spoke fondly of Bottas, his former teammate of five years whom he once called "the best teammate I've had the pleasure of working with".
Referring to a print that Bottas gifted him earlier this year, he said: "I've got this ******* picture of Valtteri butt-naked in my house. I don't know where to put it!"
Bottas then rebutted to loud cheering from the crowd: "Next time, I'll do the picture the other way around." 
3. Viral fan interactions
Among the throng of fans who were waiting outside the F1 paddock for the drivers to emerge on Friday night, one die-hard Hamilton fan managed to get her "themed" nails noticed by the man himself.
Twitter user "vanessa_vroom" said that she and the other fans waited for more than six hours outside the venue for Hamilton, who finally came out sometime past 4am on Saturday.
Despite the late hour, he stopped to take photos, sign autographs, talk to fans — and even check out their nails.
"That's really cool," Hamilton complimented the fan in a video that she posted on Twitter. "I need to get mine done like that," he said.
In another video that went viral on Twitter with 229,000 views, a fan leaves Ferrari driver Charles Leclerc at a loss for words when he runs up to ask for an autograph and promptly disappears right after that.
Leclerc looks up from signing the fan's cap and finding no one there, can only turn back to the camera with a hilariously confused smile as the cameraman breaks out into laughter.
The clip later shows the man running back to Leclerc — he looked like he ran away to get more caps for him to sign.
4. Man throwing cup tray into crowd during Westlife performance
Along with the good spectators, there were also the bad.
A video published by citizen media website Stomp shows an audience member casually flinging an empty disposable cup tray into the crowd during Westlife's performance on Saturday night. He then turns back to laugh and joke with his friends.
A Stomp contributor named "Gerald" said: "During the Westlife performance, we noticed a group of Australians at the concert. Most of them were drunk and started smoking.
"In the group, we noticed this guy who basically ruined many of the audience members' experience. 
"In the video, we managed to capture him throwing another tray and showing off to his friend."
He continued: "I urge F1 to stop allowing such people to enter and to enforce the rules to stop people from smoking at the concert."
5. Mercedes fined S$35,000
And speaking of bad, with the rule on drivers not allowed to wear jewellery during F1 races, all eyes have been on Hamilton and his piercings.
This time, he managed to avoid punishment for his nose stud on medical grounds, but his team was fined 25,000 euros (S$35,000) for submitting an inaccurate declaration to the Federation Internationale de l'Automobile or FIA, F1's governing body.
Following the third practice session on Saturday, Hamilton was summoned to the stewards' room for an "alleged breach of Appendix L, Chapter III of the FIA International Sporting Code", which relates to drivers' clothing and equipment, including the use of jewellery.
In a statement from the FIA stewards, who picked up on Hamilton's nose stud from broadcast footage of the session, they said the driver "explained that he had been advised by his doctors not to remove it for the time being".
Hamilton told news agency AFP: "I tried... putting it in and out. It got infected because of that.
"I got a blood blister and had quite a sore on my nose. This is all stuff I told them before qualifying.
"I put it back in and in the last two weeks, it's started to heal and (doctors) asked that I keep it in."
After consulting medical reports, which confirmed Hamilton's explanation, the stewards ruled that no further action would be taken against the driver.
However, the Mercedes team had reportedly assumed that Hamilton would "remove the piercing prior to the competition" as he had done in previous events and submitted a self-scrutineering form saying that he had done so.
This inaccurate declaration earned the racing team the hefty fine, drawing much ire from fans online.
Hamilton added: "It's crazy that we're having to talk about something so small. It's all a bit silly.
"The stewards should be there to keep us safe most importantly. But this is not a safety issue."
6. Dancing in the rain
Sunday saw the highly anticipated race delayed by a heavy downpour, which made it extremely tricky to drive on the wet track. Hamilton, for instance, crashed into a wall while chasing Ferrari's Carlos Sainz, and six drivers had to retire from the race in total for various incidents.
Videos on social media documented just how bad the rain was for F1 spectators, with one video on TikTok amassing 661,200 views in less than 24 hours.
In the video, rain water can be seen cascading down the grandstand and staircases as spectators gingerly make their way across the grounds, clad in disposable ponchos that do not seem to be of much help.
However, fans' spirits were not dampened by the rain. Many embraced the wet weather and were seen dancing and frolicking in the rain, with some even having "mud baths". 
As one TikTok user put it: "When life gives you rainclouds, mud and a wet race, I guess you can swim in it."
Earlier this year, Singapore renewed its contract to host the F1 night race on its street circuit for another seven years from 2022 to 2028, the longest contract extension to date. 
"Super early bird tickets" are already on sale for next year's F1 in Singapore, and the countdown to the next season cannot begin soon enough. See you next year, #F1NightRace!