'We've lost an outstanding Singaporean'
SINGAPORE — A "true son of Singapore", the late S R Nathan led a life that is an "inspiration to all us all", said Prime Minister Lee Hsien Loong on Monday (Aug 22).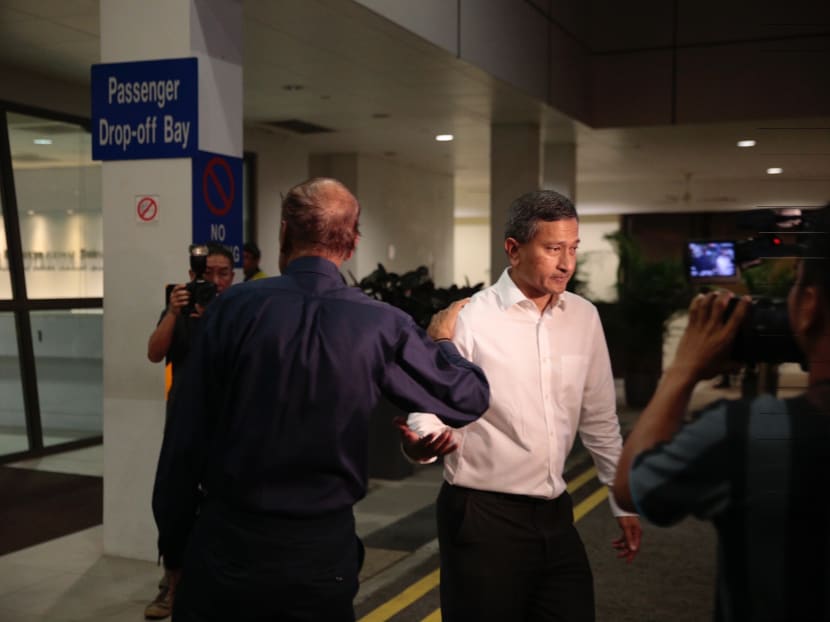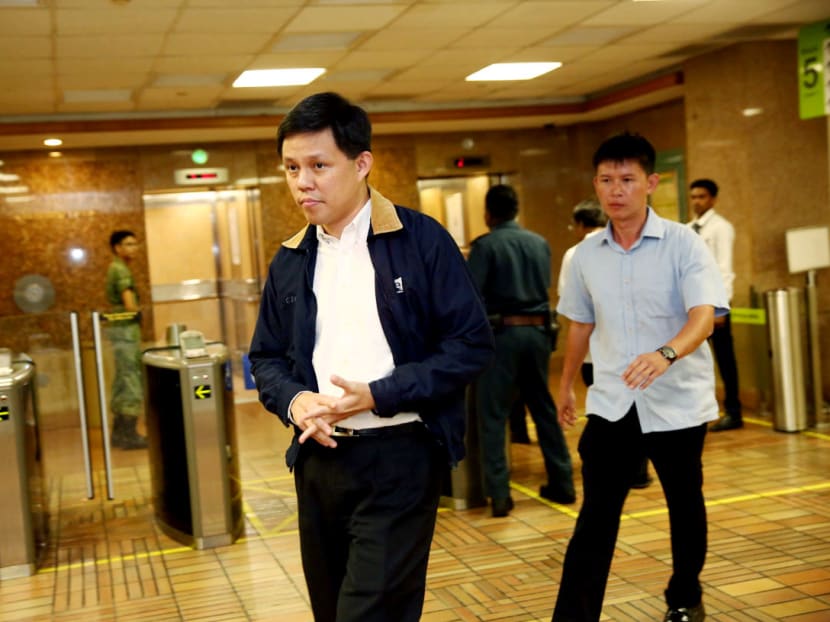 SINGAPORE — A "true son of Singapore", the late S R Nathan led a life that is an "inspiration to all us all", said Prime Minister Lee Hsien Loong on Monday (Aug 22).
"His was a story of how a young boy strove to triumph over his circumstances and make a contribution to society. He held many public service posts, and occupied the highest office in the land," said Mr Lee in a post on Facebook.
Mr Nathan died at 9.48pm on Monday at the age of 92, after suffering a stroke about three weeks earlier. Tributes poured in from Singapore's leaders and government agencies within minutes of the announcement from the Prime Minister's Office. 
Till the end, visitors arrived at Singapore General Hospital to see Mr Nathan, among them Minister in the Prime Minister's Office Chan Chun Sing, Foreign Affairs Minister Vivian Balakrishnan, and Singapore Ambassador-at-Large Bilahari Kausikan.
The Republic's sixth and longest-serving President, Mr Nathan was a "was a warm and approachable President who endeared himself to Singaporeans", while impressing visitors with his knowledge of world affairs, and serving with "dignity and distinction", said Mr Lee.
"I have known Mr Nathan for 40 years, since I was a young officer in SAF. I remember him as a man guided by a deep sense of duty to the nation. He stepped up each time duty called. He was a true son of Singapore," said Mr Lee.
President Tony Tan paid tribute to Mr Nathan's career in public service, which he noted spanned leadership positions in the Ministries of Foreign Affairs, Home Affairs and Defence.  
Recalling that he "had the privilege of working with Mr Nathan" from 1996 to 1999 while he was the Deputy Prime Minister and Minister for Defence, Dr Tan said Mr Nathan "served with dedication and distinction". 
Emeritus Senior Minister Goh Chok Tong said he last saw Mr Nathan on Aug 11, and he looked "restful" "On behalf of Marine Parade residents and all of us here, I send Mrs Nathan and her family our sincere condolences. Our thoughts and prayers are with them in their bereavement. President Nathan was a dutiful son of Singapore," he said in a Facebook post.
Deputy Prime Minister Tharman Shanmugaratnam said he met few people "who lived and breathed Singapore" the way Mr Nathan did. "His fondness for friends of every race and from all walks of life. His complete absence of airs. His love of food. And his remarkable memory of events in our history, small and big, and of everyone he had met along the way," he said.
Even in the last few months, Mr Nathan was sending letters to him and others with "sharp observations and advice" on various issues, and "always in his beautiful hand-writing", said Mr Tharman.
"When I last saw him at his home, for lunch, he was in a mellow mood. He had recalled that I had liked the sambal udang the last time we had lunch, and made sure it was served again," he said in a Facebook post.
Acting Education Minister (Higher Education and Skills) Ong Ye Kung, who got to know Mr Nathan while working in the Istana during Mr Nathan's presidency, said after he lost in Aljunied GRC in the 2011 General Election, Mr Nathan wrote him a letter telling him not to lose heart.
"After I informed him I would contest in the 2015 General Elections, he wrote to me again, advising me to take lessons in public speaking because communications was even more important in modern politics," he said. "We lost an outstanding Singaporean today. Personally, I have lost a mentor and a teacher."
In a statement, the Ministry of Education (MOE) paid tribute Mr Nathan's contributions in the university sector. He previously served as Chancellor of the National University of Singapore and the Nanyang Technological University, and Patron of the Singapore Management University.
He also established the S R Nathan Education Upliftment Fund in 2011, which has helped many financially needy students at the polytechnics and the Institute of Technical Education.
"Mr Nathan was a firm believer in the importance of building an inclusive society, where no one is left behind even as society progressed," the ministry said. "Mr Nathan is a fine example to all of us, and the youth today can learn much from his life. He will be missed by all Singaporeans."
The Ministry of Social and Development (MSF) said Mr Nathan "had guided us on how to do good, and how to do it well".
Mr Nathan also left Singapore "a lasting legacy and system of empathy, care and concern for Singaporeans in need", the ministry said, citing his establishment of the President's Challenge to support charities as a "visionary step".
"Our memories of Mr Nathan shall live on in these values that guide MSF and our officers' work in helping Singaporeans. He will be dearly missed," the MSF added. ADDITIONAL REPORTING BY TOH EE MING