Tuas fatal explosion: Firm paying deceased workers' salaries to their families, 'does not intend to stop', says director
SINGAPORE — A company director behind a deadly explosion at Tuas that killed three of his workers has been giving money to their families in the form of their standard monthly salary since the blast, and he said that he does not intend to stop doing this.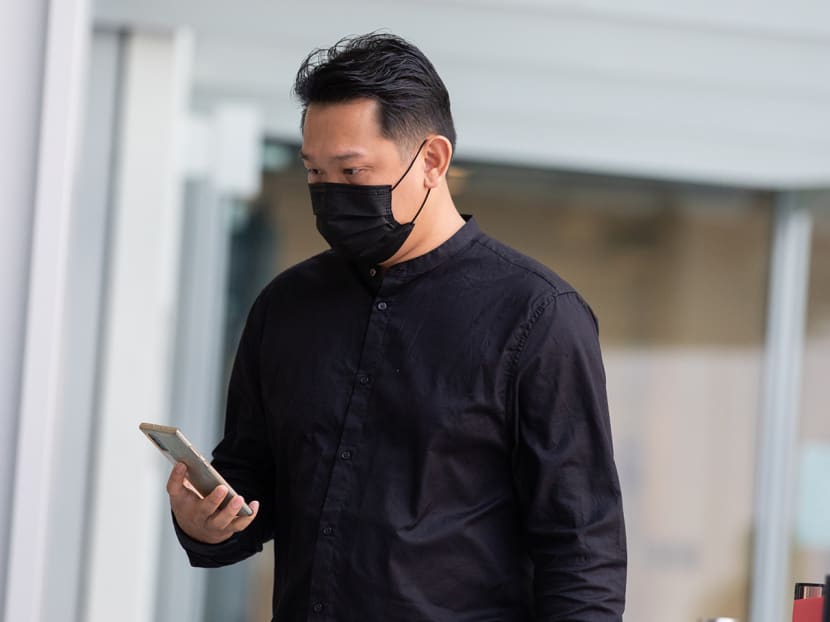 Stars Engrg boss Chua Xing Da cried before the inquiry committee as he was questioned for a third day
He said he was "really affected" that his three workers died, especially since one had worked for him for at least six years
He said he will continue to send the deceased workers' standard salary to their families
He added that he had not spared any expense in helping his injured workers recover from an explosion at the worksite
SINGAPORE — A company director behind a deadly explosion at Tuas that killed three of his workers has been giving money to their families in the form of their standard monthly salary since the blast, and he said that he does not intend to stop doing this.
Mr Chua Xing Da, 37, could not hold back his tears when talking about this at a public hearing held by an inquiry committee. The explosion and fire happened on the morning of Feb 24 at his firm's workshop, located at 32E Tuas Avenue 11.
The sole director of Stars Engrg, which supplies fire protection systems, was being questioned for a third day as the public hearings entered its sixth day. Mr Thong Chee Kun of Rajah & Tann Singapore, the lawyer representing Stars Engrg, was leading the questioning.
The three deceased workers suffered 90 per cent burns: Subbaiyan Marimuthu, 38, from India, as well as Anisuzzaman Md, 29, and Shohel Md, 23, who were both from Bangladesh.
The impact of the blast was so great that two men who were working outside the workshop in the building beyond its front shutters were thrown a distance of 2m. Seven other men were injured. 
As for what was done to help the injured workers, Mr Chua told the committee that no expense was spared in giving them all the treatment that was required to recover, whether it relates to them needing to undergo further surgeries or skin grafting procedures.
"Whatever they need, we would say 'okay'. We would never save or think that it is not necessary, whatever the request is… we would still give," he said. "I never shortchange (the workers)."
Mr Chua was also asked to state how he feels about the entire ordeal.
He singled out Marimuthu after expressing his sadness over the explosion that happened under the worker's watch, stating that their relationship is "more than employee-employer". 
"He worked for me for so many years already. If no feelings, then really (trailing off)... That's why I was really affected," he added. 
Before he died, Marimuthu had worked at Stars Engrg for at least six years, rising to take on the role of a supervisor two years after joining the firm, he had said earlier. He left behind a 10-month-old daughter whom he had not met at the point of his death.
Marimuthu had voiced his concern about working at the site to Mr Chua after a small fire there on Feb 12, and Mr Chua said previously that he tried to calm Marimuthu down by telling him to wear a welding jacket.
After both Mr Thong and lawyers representing the state had their turns with questioning, two members of the inquiry committee fielded questions as well. 
Senior District Judge Ong Hian Sun, who chairs the committee, took interest in whether it had ever occurred to Mr Chua that the temperature of a mixer machine, which ruptured in the blast, was too high during operations.
The site was used as a workshop to produce fire-rated insulation wrap. The mixer machine was used to mix water, potato starch and other materials to make fire clay, a key component of the wrap.
After the explosion, the bulk of the damage to the mixer machine was at the lower portion of the back of its oil jacket, which had ruptured. 
District Judge Ong specifically asked if it ever occurred to Mr Chua that the oil being used in the oil jacket was "burnt" or operating at too high a temperature, since the oil that workers drained out was observed to be black with sediments. 
After Mr Chua answered "no", the judge asked again, given that the oil had turned black, what Mr Chua estimated the oil's temperature might have been, according to the specifications provided by the oil supplier.
Mr Chua answered that it would have been higher than 300°C, since the oil could be used in temperatures up to 300°C in a closed system.
District Judge Ong was assisted by two assessors, Engineer Lucas Ng Hong Kiang, general manager of plant at Petrochemical Corporation of Singapore, and Dr Peter Nagler, chief innovation officer at the Agency for Science, Technology and Research.
Mr Ng asked what the temperature for metal would be if it were to be "glowing red hot".
He was using Mr Chua's own words when he described the state of one of the heaters in the machine on the morning of the blast.
In response, Mr Chua said that metal would have been between 600°C and 700°C for it to be "glowing red hot". He then agreed with Mr Ng that he should have known this since he was trained in mechanical engineering. 
The hearing continues on Tuesday. A few workers injured in the blast are lined up to testify next.