A tummy tuck or facelift at 80? Why not, more seniors say
SINGAPORE — Looks matter to Mdm Michelle Tay but it wasn't until she hit retirement age that she decided to get work done on her face.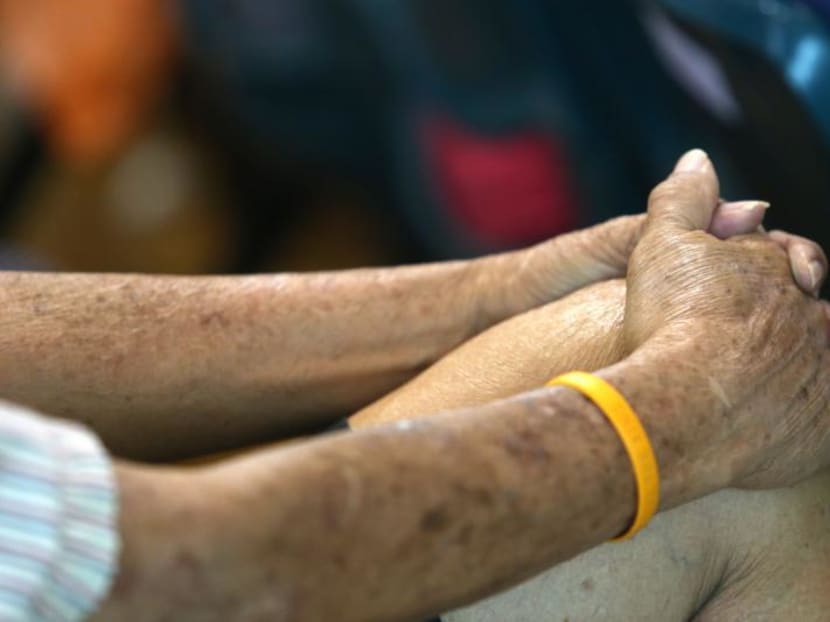 SINGAPORE — Looks matter to Mdm Michelle Tay but it wasn't until she hit retirement age that she decided to get work done on her face.
In the last two years, the 67-year-old has spent about S$8,000 to get her facial pigmentation and age spots lasered off, her skin tightened and wrinkles smoothened, sagging cheeks lifted and plumped up — and her self-confidence restored.
The sexagenarian knows that she cannot turn back the clock.
"But that doesn't mean I can't look good for my age, right? That said, I believe that aesthetic treatments are (of) no use if one does not have a healthy lifestyle and diet, and (isn't) happy," said Mdm Tay.
An increasing number of older adults like Mdm Tay are fighting the effects of gravity with injections, facelifts and a range of other cosmetic procedures.
Mature adults form the fastest-growing demographic group seeking cosmetic treatments in Singapore, according to a report on plastic surgery, dental and medical aesthetic consumer trends by WhatClinic.com.
The clinic comparison website, which lists over 125,000 clinics around the world, analysed three years of data across 1,319 clinics in Singapore through its site. From April 2016 to April 2017, the percentage of older adults age 55 to 64 seeking plastic surgery doubled from 4 to 8 per cent.
At The Clifford Clinic where Mdm Tay goes for her aesthetic treatments, adults above 55 make up 20 to 30 per cent of its clientele.
From just two to five patients above 55 per day five years ago, the clinic's managing director, Dr Gerard Ee, now sees about 15 such patients each day. His oldest patient is an 82-year-old woman.
About 30 per cent of plastic surgeon Leo Kah Woon's patients are above 55, and half of them are "first-timers" undergoing aesthetic treatments and plastic surgery. One of them was a 78-year-old widow who had asked for a facelift following her husband's death.
"Her husband of over 40 years passed away. She was depressed and had shied away from all her social activities. She wanted a visible change in her life," said the consultant plastic surgeon of Dr Leo Aesthetic Plastic and Reconstructive Surgery at Mount Elizabeth Medical Centre.
According to the doctors, women seeking cosmetic treatments generally outnumber men across age groups. About nine in 10 older patients Dr Ee sees are women.
Anti-ageing treatments are generally popular across age groups because "a 30-year-old and 60-year-old will be equally concerned about sagging skin", said Dr Ee.
"The only difference is that a 30-year-old woman may have more acne issues or may be concerned with enhancing her facial proportions, such as a taller nose bridge or shapelier longer chin, which the 60-year-old woman may not be as concerned about as all she wants is to age gracefully," said Dr Ee.
In the mature age group, non-invasive or minimally invasive procedures, such as Botulinum toxin, fillers, laser treatments and chemical peels and face threadlifts, tend to be more popular.
"However, slightly under half (of my patients) will still opt for invasive procedures such as face lift, lower blepharoplasty to remove eye bags, upper blepharoplasty to remove excess upper eyelid skin and neck lifts," said Dr Marcus Wong, senior consultant plastic surgeon at Wong's Plastic Surgery Centre at Gleneagles Medical Centre.
WHY MORE SENIORS WANT TO LOOK GOOD
Factors fueling this trend include people living longer and delaying retirement from work.
"With increasing life expectancy and better quality of life in general, it is hardly surprising that more cosmetic patients fall into the older age category," said Dr Leo.
Mdm Tay said remaining employed was one of her key motivations to "look presentable".
"When you're at my age, getting a job isn't very easy. I feel that it's important to maintain my looks as appearance is important when you go for job interviews," said the part-time receptionist.
Dr Ee believes the younger generation's increasingly open attitude towards aesthetic enhancements may have spurred more older adults to consider them.
"As younger adults become more knowledgeable about aesthetic treatments, they may share the information with their family members. When older adults see the change in younger relatives (who have undergone aesthetic procedures), they will have more confidence to do the same," he said.
A cosmetic makeover becomes even more appealing when it can be done with little downtime and pain.
"These days, minimally-invasive treatments that do not incur downtime can be used to treat conditions that previously required surgery to correct. For instance, compared to a traditional surgical face lift, face threadlifts, also known as the lunch-time face lift, do not involve incisions, have no downtime and can be done within 30 minutes," said Dr Ee.
IS IT SAFE?
But how safe is it for seniors to get a nip and tuck?
Studies show there is no significant difference in the rate of complications, such as a heart attack, stroke and death, between older adults above 65 (who do not have other health problems) and younger adults who undergo cosmetic procedures, said Dr Wong.
However, adults above 75 have a 1.5 to 2 times higher risk of developing complications during and after surgical procedures that require general anaesthesia, he said. Plastic surgery procedures that require general anaesthesia include breast augmentation with implants, abdominoplasty (tummy tuck) and large volume liposuction (above 5 litres).
"Patients over 75 years old are more sensitive to anaesthetic agents and have lower reserves. They also tend to take a longer time to recover from these complications, experience more pain, fatigue, swelling and bruising than in younger patients," said Dr Wong.
Dr Ee said he personally prefers "very gentle treatments" for his older patients and does not recommend aggressive surgery like liposuction or tummy tuck for the older age group due to the risks of anaesthesia and surgery, and poorer wound healing.
Dr Leo's view is that physical age is not the determining factor of whether one can undergo these procedures. He has turned down older patients who are unsuitable to undergo anaesthesia as well as younger adults with health issues or unrealistic expectations of the results.
"Generally, patients both young and old must be carefully evaluated to be in good health and they must fully understand the implications of surgery," said Dr Leo.
"There are 40- and 50-year-olds who are very unhealthy and have multiple medical problems, hence are not suitable candidates for surgery. With increasingly healthy lifestyles, we are seeing more elderly patients who are very healthy and are ideal candidates for surgical enhancements… so it is really not about age," he said.
BE UPFRONT ABOUT MEDICAL HISTORY
Older adults seeking cosmetic treatments should share their complete medical history with their doctors, said Dr Nur Farhan Mohammad Alami, a specialist in geriatric medicine and consultant at Raffles Internal Medicine Centre.
They should include information such as existing chronic illnesses, past reactions to drugs used during anaesthesia and other previous surgery complications, as well as the list of all medications they are taking.
"An older person with diabetes, for instance, may have increased risk of poor wound healing and wound infections. Those with heart disease may be on blood thinners, which has to be discontinued or it may increase the risk of excessive bleeding during or after the procedure," said Dr Nur Farhan.
Older patients should be aware that they may have a longer recovery period with more pain, fatigue and bruising, depending on the procedure, said Dr Wong.
They also need to be realistic about what the treatments can achieve.
"It is unrealistic to be able to look like you are in your thirties or forties when you're pushing 60 or 70 even with the best aesthetic and surgical treatments," said Dr Ee.
For now, Mdm Tay is pleased with what she sees in the mirror but does not intend to tell family and friends her secret to looking good.
"It's all very natural-looking so no one knows. I don't want to tell anyone because some of my friends can be very critical and will go, 'Aiyah so old already, look young for what?'. The thing is, I suspect that some of them undergo aesthetic treatments too, but don't admit it," she said with a laugh.