Two charged with stealing S$5m from Stat Boards co-op
Details of how two ex-employees allegedly cheated Singapore's oldest co-operative of S$5.1 million of members' savings emerged on Wednesday (Dec 21) when they were charged in court. No restitution has been made to date.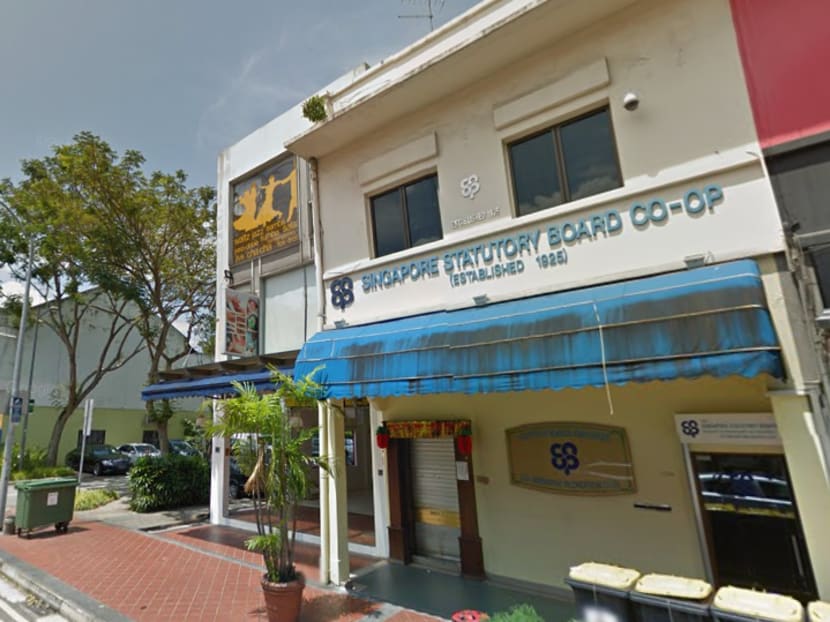 SINGAPORE — Some 30 months after the case first grabbed headlines, details of how two ex-employees allegedly cheated Singapore's oldest co-operative of S$5.1 million of members' savings emerged on Wednesday (Dec 21) when they were charged in court. No restitution has been made to date.
Between 2008 and 2013, former assistant manager Arni Ahmad, 41, and former administrative executive Hanati Jani, 49, allegedly duped the Singapore Statutory Boards Employees' Co-operative Thrift and Loan Society into issuing cheques, by using names of phantom members to apply for a termination of their membership, withdrawal or loan. 
Arni was charged with 467 counts of forgery, cheating, conspiring to cheat, criminal breach of trust as a servant as well as acquiring and using benefits of criminal conduct. Hanati faces 275 similar charges.
Founded in 1925, the co-operative has about 3,000 members who are employees of statutory boards and the Civil Service. As a credit co-operative, it collects deposits from its members and provides loans at affordable rates. The two women's alleged offences were first made public in June 2014, when the Straits Times reported that around S$5 million had gone missing from the co-op's accounts. A police report was made and two of its staff — whose identities were kept under wraps until Wednesday — were suspended. 
Calling this a case of "massive public institutional fraud", Deputy Public Prosecutor Kenneth Chin said the pair had submitted forged forms and cheated the co-op into disbursing the monies which were allegedly laundered through "a network of phantom members" before being channelled back into their pockets. 
After their brief appearance in the docks, Arni and Hanati wil be back in court on Jan 25, when their case is mentioned again. If found guilty of cheating, each of them faces up to 10 years in jail per charge and a fine. Staff at the co-operative's office along Joo Chiat Road declined comment when approached.
Responding to TODAY's queries, a spokesperson said it has been co-operating with the authorities on the case. "During this period, our members have continued to give us their support. The unity displayed by them saw us through this challenging phase of the co-operative," she said.
She added that the organisation has reviewed its internal procedures and put in measures to tighten its processes. For example, about three to four months after the alleged fraud came to light, it developed an in-house software to manage loans and introduced security processes with different levels of access for various staff.  
The co-operative is regulated by the Co-operative Societies Act and is registered with the Registry of Co-operative societies under the Ministry of Culture, Community and Youth (MCCY). After the case was made public, the registry ordered a formal inquiry into the co-operative's operations, financial condition and affairs to ensure that members' interests are protected.
A few months later, MCCY launched a public consultation on changes to credit co-operatives, which include greater regulatory powers and getting these organisations to abide by higher prudential standards and improve their governance. 
The registry's spokesperson said yesterday that it is "constantly reviewing" its policies.
"Following a review of credit co-op regulation policies in 2014, we have been introducing measures to further strengthen co-op's prudential standards and governance and providing the credit co-ops with more financial support in upgrading their officers' skills and competencies," the spokesperson said. Requirements include stipulated minimum liquid assets and investment restrictions.
The registry also conducts audits on credit co-operatives to assess their governance and internal controls. 
The spokesperson reiterated that the "primary responsibility for the proper administration" of credit co-operatives lies with their Committee of Management. who are elected by members. "Members also have a role to play by reviewing the co-ops' annual reports, raising relevant questions at annual general meetings, and electing qualified and competent persons to office," she added. She noted that the registry has to guard against "excessive regulatory burden which will drive up operating costs and severely restrict co-ops' ability to serve their members".
Based on the latest annual report on co-operative societies here, which was published in September, there were 25 credit co-operatives serving 141,000 members and holding S$959 million in total assets.
BACKGROUND TO THE CASE
The S$5 million allegedly pilfered from the coffers of the Singapore Statutory Boards Employees' Co-operative Society Thrift and Loan Society was reported to the Registry of Cooperative Societies in October 2013.
Two of its employees were suspended as the co-op went to the police about the possible misappropriation. 
The following month, the co-op — one of the oldest here, being founded in 1925 — held a meeting to inform members of the incident, the extent of the loss and the cooperative's financial position. Another meeting was held in June 2014, when the Registrar of Cooperative Societies started an inquiry into possible irregularities in its governance and administration.
At that time, the registry also said it had strongly advised the cooperative's committee of management "to take further prudential measures to mitigate the impact of the alleged fraud, which was assessed to have placed the co-op in a vulnerable financial position".
The co-op has about 3,000 members. Membership is open to employees from statutory boards and civil service.