Two former public servants from PUB, BCA charged with taking bribes in separate cases
SINGAPORE — Two former public servants were charged on Friday (Aug 27) with taking and attempting to take bribes between 2017 and last year.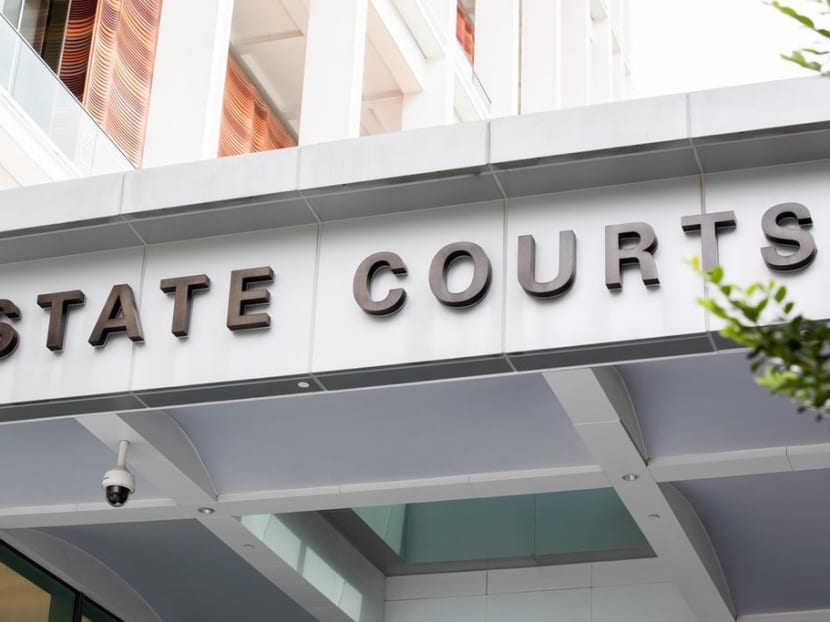 The PUB officer, Jamaludin Mohamed, worked as an assistant engineer
He allegedly took bribes of about S$45,000 and tried to obtain another S$500,000
The BCA officer is Tan Ming Lie, who was a temporary inspection officer
He purportedly took and tried to take gratification over BCA inspections of construction sites
SINGAPORE — Two former public servants were charged on Friday (Aug 27) with taking and attempting to take bribes between 2017 and last year.
They are two separate cases: One is Jamaludin Mohamed, 58, who worked as an assistant engineer at national water agency PUB. 
The other is Tan Ming Lie, 32, who worked at the Building and Construction Authority (BCA) as a temporary inspection officer.
PUB CASE
Jamaludin faces three charges under the Prevention of Corruption Act.
From 2017 to 2018, he allegedly obtained gratification totalling about S$45,000 over multiple occasions from Ganisan Suppiah, the project manager of Pipe Works Pte Ltd, a firm that builds water and gas pipelines and sewers.
He purportedly did this in return for facilitating and speeding up works performed by Pipe Works that he supervised.
Ganisan, 51, was charged alongside Jamaludin on Friday with one count of corruption.
Jamaludin and Ganisan were also charged with two counts each of falsifying accounts under the Penal Code.
Jamaludin had allegedly issued fake invoices under a company he had set up, Daeyul Services, to Pipe Works in November 2017, for cleaning works amounting to S$37,169 in total. Ganisan is accused of abetting him.
Both Jamaludin and Ganisan were offered bail of S$50,000 and will return to court on Sept 15.
Separately, in July 2019, Jamaludin allegedly tried to obtain a bribe of S$500,000 from civil engineering firm Teacly (S) Pte Ltd, which had submitted a bid for a PUB tender for the replacement of water mains. 
He then allegedly attempted to get another bribe of an unspecified amount from another company, SKK Works, over the same tender. 
Both firms rejected his requests, the Corrupt Practices Investigation Bureau (CPIB) said in a news release.
In a statement, PUB said it first discovered his alleged offences that same month and brought them to CPIB's attention.
Jamaludin was dismissed from service in January this year following internal investigations into misconduct unrelated to his alleged corruption. PUB did not elaborate on this.
It added: "PUB has no tolerance for malfeasance by its employees, and maintains a comprehensive system of measures internally to deter and detect such behaviour. It is our standard procedure to bring any suspicion of corrupt behaviour by staff, if surfaced, to CPIB immediately."
BCA CASE
Meanwhile, Tan faces two charges of corruption.
Court documents showed that on Nov 25 last year, he allegedly took gratification of S$600 from Mr Goh Tock Tan, the general manager of Domain Trading & Construction, which was managing a construction site at 69 Begonia Drive in the Yio Chu Kang area.
Mr Goh allegedly gave the bribe in the form of a payment to a firm called Angelshield Safety Consultant for "consultancy services" that would ensure that Tan would not show disfavour when a BCA inspection was conducted at the site.
According to its website, Angelshield provides quality, environmental, health and safety management consultancy services.
The next day, Tan is said to have attempted to obtain gratification from Mr Tan Kay Wee, a project manager at Sin Hock Leong Construction, which was managing a construction site at 4 Plantation Avenue in Serangoon.
Similarly, the bribe was alleged to have been in the form of Angelshield providing consultancy services to Sin Hock Leong.
The incident was reported to BCA and referred to the CPIB.
 It remains unclear what the link is between Angelshield, Tan and the two firms.
Tan indicated his intention to plead guilty and will return to court on Oct 6.
Those convicted of corruption can be jailed for up to seven years or fined up to S$100,000, or both.
The maximum jail term is seven years for each corruption offence if it is related to a matter or contract with the Government or public body, or a subcontract to perform work under such a contract.