Self radicalised teens: One detained, another arrested
SINGAPORE — A 19-year-old — the first known self-radicalised Singaporean to have intentions of carrying out violent attacks here — has been detained under the Internal Security Act (ISA) while a 17-year-old was also arrested under the Act for further investigations into his radicalisation.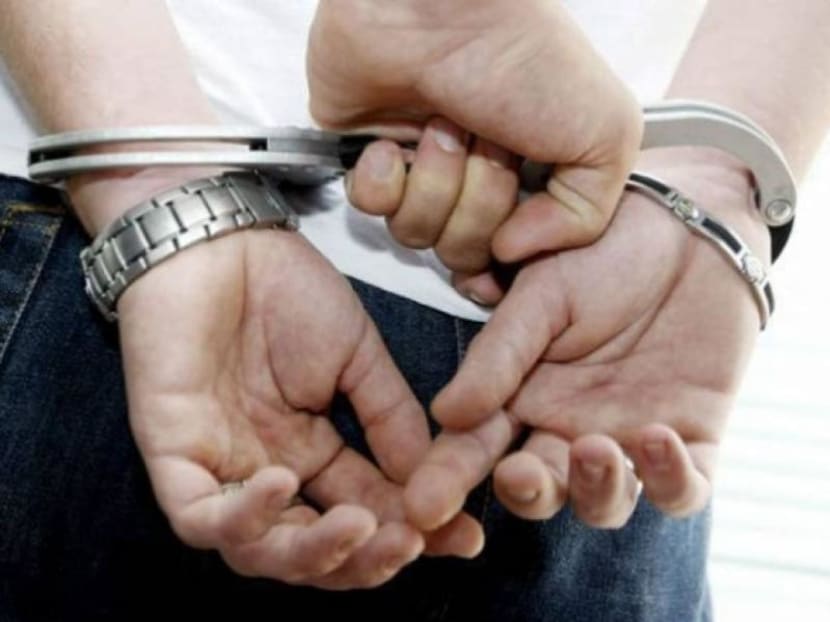 SINGAPORE — A 19-year-old — the first known self-radicalised Singaporean to have intentions of carrying out violent attacks here — has been detained under the Internal Security Act (ISA) while a 17-year-old was also arrested under the Act for further investigations into his radicalisation.
M Arifil Azim Putra Norja'i, a post-secondary student who has been detained since April, had hoped to travel to Syria to join the Islamic State in Iraq and Syria (ISIS). According to the authorities, he revealed that he would carry out attacks in public places in Singapore if he was unable to go to Syria, even going to the extent of trying to recruit others to help him.
In a statement today (May 27), the Ministry of Home Affairs (MHA) said Arifil started becoming supportive of the radical ideology and violent tactics adopted by ISIS, after viewing terrorist propaganda online in 2013.
He befriended individuals over the Internet, whom he thought could help him join the ISIS. He also looked up information online on travel routes to Syria and researched how to make improvised explosive devices.
"He gave considerable thought to how he would attack key facilities and assassinate government leaders. If he was unable to carry out these plans, he planned instead to carry out attacks in public places in order to strike fear within our society, using easily available weapons such as knives," said the MHA, noting that Arifil's intentions were corroborated by several individuals whom he had tried to recruit to carry out the plans.
The ministry added: "Investigations showed that while these persons did not fall prey to Arifil's attempts to recruit them, they also did not alert the authorities about Arifil. Fortunately, another person who knew Arifil noticed the changes in him, and had brought him to the attention of the authorities, who were then able to investigate the matter and take action before he could carry out his violent attack plans in Singapore."
The 17-year-old post-secondary youth who was arrested in May was not named. The MHA said his family has been informed of his arrest and will be kept informed of the outcome of the investigations.
Under the ISA, a person who has been arrested may only be detained after the Home Affairs Minister orders a detention. 
The minister may only order the detention once Singapore's President is satisfied that it is necessary in the interest of national security or public order. 
In its statement, the MHA said: "There have been recent reports of young people in other countries who have become so deeply radicalised by extremist propaganda that they are prepared to undertake acts of terrorist violence at home and abroad. These two young Singaporeans who have been radicalised demonstrate that young persons in Singapore can also become radicalised in particular through the Internet."
The ministry added: "Family members, friends, colleagues and members of the public have an important role to play in protecting fellow Singaporeans from radicalisation and engaging in terrorist activities. This should be done early, so that Singaporeans at risk of becoming radicalised can be provided proper guidance, supervision and religious instruction, and be saved."
Religious institutions and teachers also have an important role to play in engaging young Singaporeans when they have questions on religious matters, and steering them in the right direction, said MHA.
In a statement, Deputy Prime Minister and Home Affairs Minister Teo Chee Hean said terrorism is a global threat and Singapore, too, faces real threats from radicalisation. 
All Singaporeans must work together to overcome this issue, Mr Teo stressed, urging those who know or suspect anyone who is becoming radicalised not to delay in notifying the authorities. "You would be helping to save that person from harming himself and others.".
Noting that community leaders here have worked hard to counter radical ideology, he said support will be provided to community groups to do more.
"We must strengthen our community resilience so that if an incident were to occur here, we can recover and emerge even stronger and more united," Mr Teo added.
In a Facebook post yesterday, Minister-In-Charge of Muslim Affairs Yaacob Ibrahim said  the detention and arrest of the two youths should serve as a reminder for parents, religious teachers and members of the Muslim community, to remain vigilant. They should also do their best to reach out to young people who are searching for answers confronting their generation, he added.
COUNTERING RADICALISM
Experts on terrorism and religion whom TODAY spoke to, are not surprised that the ISIS is attracting youths at a younger age, thanks to the sleek and advanced methods used to promote its ideology online. 
These methods, said Dr Mohamed Ali,  vice-chairman of the Religious Rehabilitation Group (RRG), will lure zealous and idealistic youths who do not have sound knowledge of Islam, but are Internet savvy. 
"The idea of a caliphate ... that Muslims are being oppressed and downtrodden in that part of the world, that is being conveyed online, has influenced these youths that they have to do something...that they have to fight," he added. 
Rigorous efforts to counter the spread of radicalism have to be carried out both online and offline, the experts said. 
Dr Bilveer Singh, an Adjunct Senior Fellow at the Centre of Excellence for National Security of the S Rajaratnam School of International Studies, Nanyang Technological University (NTU), described these efforts as a "battle for hearts and minds", which would include discrediting ISIS' ideology and promoting the correct concept of Islam. 
Ms Nur Irfani Saripi, an Associate Research Fellow at NTU's International Centre for Political Violence and Terrorism Research, added that social media is a powerful tool that can be used to counter ISIS' propaganda.
"Facebook and Twitter have also done an important task of taking down accounts of ISIS members and supporters that post ISIS narratives," she said, adding that offline efforts would include conducting more programmes to engage students in schools and within the community.
Dr Mohamed noted that parents and family members play an important role in monitoring the influences that their children are exposed to.
"Who are your children talking to when they go on the Internet? What sort of materials are they reading about jihad (holy war)? If parents sense anything amiss, they should immediately confront it -- ensure that your children have the right knowledge of Islam," he said.