The undergrad who started a coding academy
SINGAPORE — Up until he set foot in the Yale-NUS College four years ago, Mr Sean Saito had not done programming.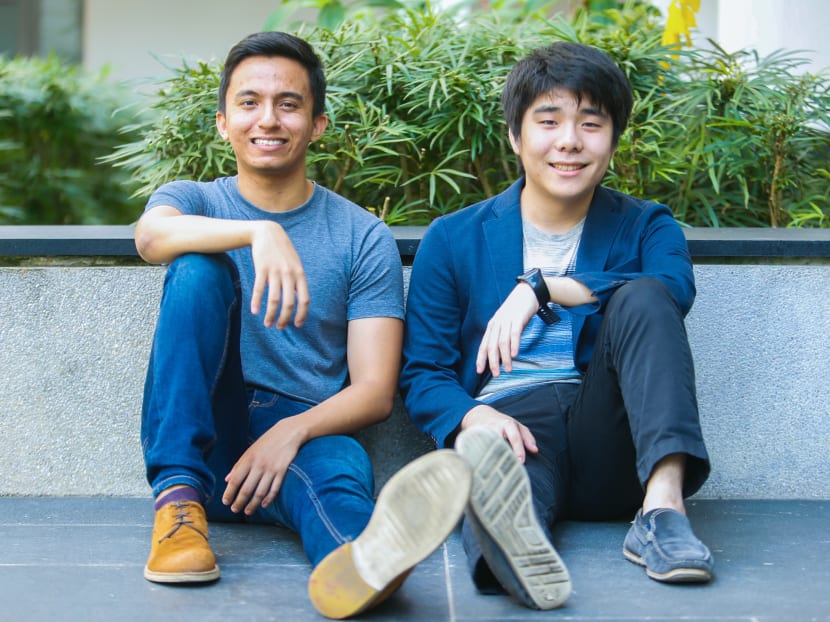 SINGAPORE — Up until he set foot in the Yale-NUS College four years ago, Mr Sean Saito had not done programming.
But the 23-year-old Japanese-American can now count among his achievements the setting up of a coding academy that has taken more than 1,000 students – from preschool to university levels – under its wings in just a year.
Mr Saito — a mathematical, computational and statistical sciences major — moved to Singapore in 2013, after living in Japan for three years. On May 29, he will be among the first cohort of 120-odd students who will graduate from Yale-NUS College.
Last April, he founded Code Gakko, a coding academy that provides programming and data science courses to students.
It has a team of nearly 40 instructors, who are predominantly students in disciplines such as computing and engineering and are certified by the Ministry of Education. Its reach now extends to the Philippines too.
The motivation behind the academy? The "social aspect" of teaching children programming in an affordable manner, Mr Saito said.
He noted that centres that teach programming charge, at least, between S$50 and S$150 an hour for similar courses, and Code Gakko's courses cost less than half.
Apart from Code Gakko, Mr Saito was also part of a team that created the web application Electionaire during Singapore's General Election in 2015.
Based on where a user stands on a range of political issues, the app, which went viral and wooed about 200,000 unique users in a week, matched users to one of the 10 political parties here.
How does he juggle the rigours of a demanding curriculum and commitments such as Code Gakko? "You've to make some sacrifices for...things like sleep," said Mr Saito, who will start work in July at the SAP Innovation Centre, working on machine-learning projects.
And while he could not take part in many extra-curricular or group activities, Yale-NUS' residential system allowed him to still socialise and have meals with friends.
Mr Saito is not the only Yale-NUS student who has pushed the boundaries away from the classroom.
Mr Abdul Hamid Roslan, 24, co-founded student organisation The G Spot in 2013 to heighten awareness of issues surrounding gender, sexuality and feminism through community dialogues.
It has since morphed from a group of no more than 10 into an established group with connections within the National University of Singapore campus and the community at large.
The founding team was motivated by the need to drum up awareness of such issues, which had until then "not been done on the tertiary level", said the arts and humanities major.
"(We) saw Yale-NUS as an opportunity to start something that was new, (which) we thought then couldn't have happened on the greater NUS campus, in NTU (Nanyang Technological University) or SMU (Singapore Management University)," added Mr Hamid, a National Arts Council scholarship recipient who will start work there in June.
Yale-NUS provided a "more accepting" environment to discuss potentially contentious issues. "Here, we had a whole bunch of students whom we believed were like-minded … able to grapple with such issues, (and) be OK with participating in...these programmes," he said.
After some of its events, the group had received anonymous feedback from participants that they emerged with a better understanding of groups such as transgender individuals, said Mr Hamid. "I'm happy to see that people have responded in that way."
He said some lesbian, gay, bisexual and transgender individuals also looked upon The G Spot as a "space in which they can be among like-minded people", serving as a support network.
"Having a presence on campus definitely helps with allowing people to recognise that these issues are (ones) that should be talked about," Mr Hamid added.