Use of cladding in buildings here have grown in recent times: Experts
SINGAPORE — Cladding, an extra layer made of either plastic or aluminium panels to cover the exterior facade of buildings, is commonly found here, and its use has intensified in recent years, said engineering experts.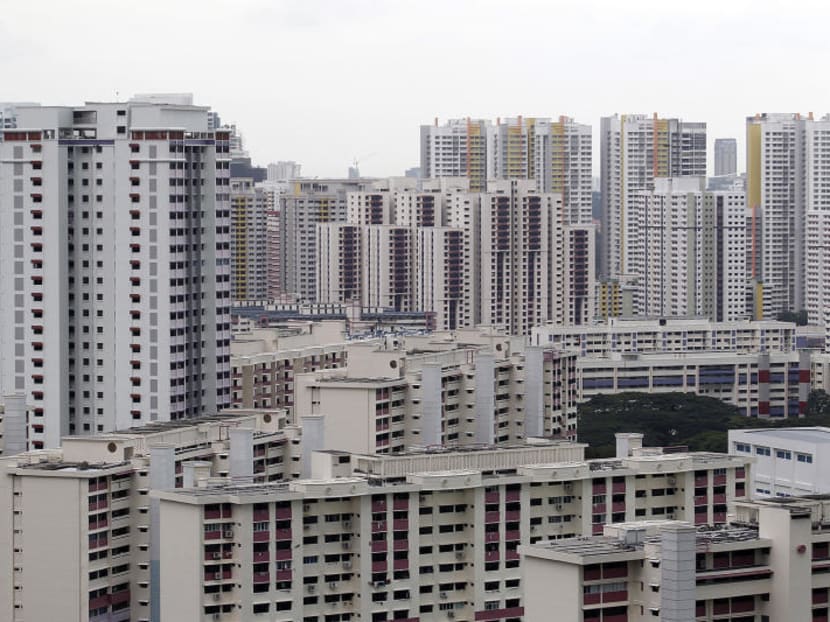 SINGAPORE — Cladding, an extra layer made of either plastic or aluminium panels to cover the exterior facade of buildings, is commonly found here, and its use has intensified in recent years, said engineering experts.
The use of cladding has come under scrutiny amid reports that it may have played a part in the deadly fire which engulfed the 24-storey Grenfell Tower in Kensington on Wednesday (June 14). At least 30 people were killed, and the death toll is expected to rise further.
The Building and Construction Authority (BCA) is "seeking further information from our UK counterparts on this incident", a spokesperson said on Friday, without elaborating.
In response to TODAY's queries on the use of cladding in buildings here, including the rules governing its use, the spokesperson also said that the BCA "regulates the design, construction and maintenance of buildings to ensure structural safety".
Engineering experts here noted that cladding is used for various reasons, such as enhancing a building's aesthetic appearance, blocking out noise, or providing protection from rain.
It is also used as an insulation to make buildings more eco-friendly, as cladding prevents heat from seeping in and reduces the energy required to cool the environment inside a building, said Assistant Professor Moshood Olawale Fadeyi, the deputy programme director for Sustainable Infrastructure Engineering (Building Services) at the Singapore Institute of Technology.
Mr Chong Kee Sen, former president of The Institution of Engineers, said the use of cladding in buildings could be traced back to about 30 years ago, when aluminium cladding, with a combination of brick wall and glass windows, was used to form exterior facades.
He noted that in recent times, there has been an increase in the use of cladding, mainly because it provides heat insulation for energy efficiency.
Some buildings here that have used cladding include The Cathay shopping mall at Handy Road, and office buildings Asia Square Tower 1 and 2 at Marina View.
However, cladding could also pose as fire hazards.
In the case of the Grenfell Tower blaze, the fire was able to spread quickly and upwards because of the ventilation gaps between the cladding and the building walls, experts told TODAY.
"The air in the ventilation gap behind the faced panels becomes heated by the fire and starts rising very quickly," said Assistant Professor Michael Budig, who specialises in architecture and sustainable design at the Singapore University of Technology and Design.
"This causes high upward wind speeds, while fresh air will get sucked into the gaps at the bottom of the façade, further supplying the fire with more oxygen," he added.
For many buildings in colder places, such as London, there are gaps or cavities after cladding is fitted into the wall of a building. These gaps, which are filled with thermal insulation materials, also help out with ventilation, said Asst Prof Budig.
The ventilation helps the building façade to keep dry by allowing moisture to escape, he added.
Whereas in Singapore, the application process for cladding is different, said Asst Prof Budig. Here, an extra facade layer is often used to provide additional shading to the building. In such cases, the cladding is more porous and does not contain any additional insulation material that could potentially increase fire hazards, he noted.
In response to TODAY's queries, the Singapore Civil Defence Force's (SCDF) noted that "the Singapore Fire Code stipulates the fire safety requirements for all buildings in Singapore, including the types of construction materials and conditions for use of claddings on external walls of buildings".
The materials used must meet the stringent requirement of the class '0' standard as defined in the code, said an SCDF spokesperson.
"The class '0' standard is an industry unit measurement on the flame spread, with the number '0' indicating that the material when ignited, the fire will not spread along its surface. Such materials must also comply with local product certification, which requires periodic testing to ensure product integrity and compliance as stipulated in the Fire Code," the spokesperson added.
A CapitaLand spokesperson told TODAY that all of its office buildings comply with the SCDF's fire safety regulations.
"The curtain wall cladding used in our buildings incorporate horizontal fire stops along each floor to prevent spreading of fire between levels," said the spokesperson. "Generally, as part of the annual fire safety certification by SCDF, our fire protection and alarm systems are inspected and certified by professional engineers."
A few other building owners did not respond to this newspaper's queries.