Use long-term care insurance to make golden years golden
SINGAPORE — More people are concerned about paying for care when they can no longer look after themselves, especially as they grow older.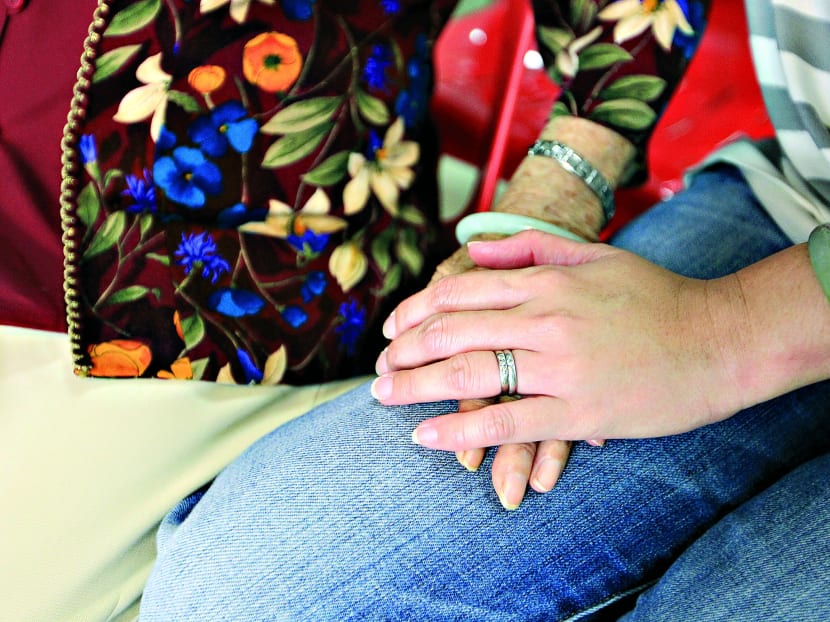 SINGAPORE — More people are concerned about paying for care when they can no longer look after themselves, especially as they grow older.
While ElderShield, the national long-term care insurance scheme, can help, many people may need more money to cover the gap in.
THE NEED FOR CARE
The number of elderly in Singapore is growing rapidly. In 2005, the number of residents aged 65 and above was about 270,000. This rose to more than 440,000 in 10 years. And by 2030, the figure is expected to exceed 900,000.
Today, as Prime Minister Lee said in his National Ray Rally speech, Singaporeans can expect to experience an average of eight years of ill health in old age.
Half of Singaporeans who are healthy at age 65 face risks of developing a long-term disability later on, according to the Ministry of Health (MOH). MOH estimates that 3 per cent of those who are 65 and older are unable to move around by themselves, and 8 per cent need help with activities of daily living.
A recent report by professional services firm Marsh & McLennan puts the number even higher, estimating that more than one in five of the elderly in Singapore today are receiving long-term care.
According to Associate Professor Michael Gusmano from The Hastings Center, writing for the NUS Bioethics Casebook, most of the long-term care here is provided by family, friends, and neighbours.
A 2012 survey found that caregivers in Singapore spent about 38 hours per week on caregiving. Moreover, nearly half of the households here also hire a foreign domestic worker to help with caregiving.
With so much care provided by family, friends and neighbours, Gusmano concluded that there are no accurate estimates of total spending on long-term care here.
COSTS OF CARE ARE HIGH
What those number show, then, is that a majority of residents here are likely to need long-term care (LTC) at some point during their lifetime. Savings can be wiped out quickly if one is unprepared for paying for care, even for people with an Eldershield policy, meaning that you may not get the care you need.
On average, insurance firm Aviva found several years ago, long-term care cost an average of S$2,150 per month. The actual amount varies, depending on the type of care needed.
Online insurance company PolicyPal estimates that a trained home caregiver here will cost, for instance, about S$750 per month. A nursing home can charge up to S$4,000 a month, and specialised care in a hospital can cost S$7,000 to S$9,000 per month, or more.
Payments from ElderShield, clearly won't be enough to pay for the care. It pays S$300 a month for up to 60 months to those on the ElderShield300 plan. ElderShield400 Pays out S$400 for up to 72 months.
Data from MOH also shows that about one in four ElderShield recipients outlived their coverage as of 2015.
Even though ElderShield is being reviewed, with recommendations expected later this year, any changes may still not cover the actual costs of long-term care.
To help make sure that you have enough money to pay for the care you need, you can also sign up for a long-term care policy with one of the three private insurers appointed to offer higher payouts and extended coverage.
NTUC PrimeShield pays S$1,000 per month for as long as you are disabled, for instance.
Aviva MyCare offers a lifetime payout of between S$600 and S$5,000 per month.
And Great Eastern ElderShield Comprehensive offers payouts of between S$300 and S$3,000 per month, on top of your Basic ElderShield plan.
Annual premiums for lifetime coverage ranges widely, from about S$217 to more than S$11,000, so it is important to make comparisons to decide what coverage you will actually need and purchase the right amount of insurance.
Most people want to think they will be healthy for their entire life. In reality, however, they have a high likelihood of needing long-term care.
Instead of leaving care to chance and potentially running out of money, buying a long-term care policy is the best way to prepare for whatever happens.