Ways to boost your savings without skimping
Saving seems hard. Whether it be mortgage bills or paying for groceries, gadgets and travel, there is always more to buy.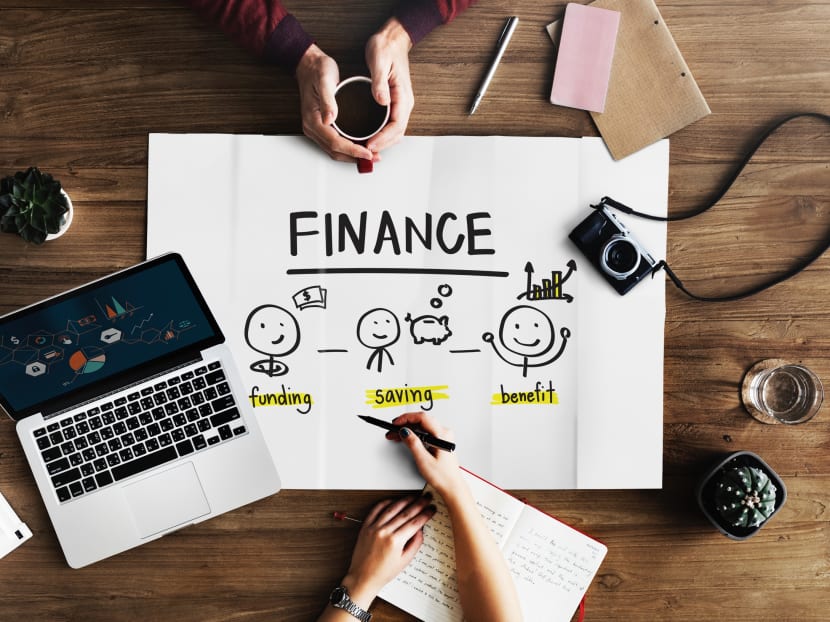 Saving seems hard. Whether it be mortgage bills or paying for groceries, gadgets and travel, there is always more to buy.
To reduce your spending and start saving without making your life too difficult, take the following steps to better manage your money.
PLAN SMART
First, plan and monitor your spending. Planning starts with preparing a budget, which will include income such as your salary and expenses that range from 87 cents for bus fare to a new iPhone or more.
Track your spending by writing everything down.
Review your bank accounts every month and compare your spending against your budget. Using apps such as Seedly can make it even easier to track your progress by syncing with your bank or credit card transactions and categorising your spending.
If your spending exceeds your budget, consider how to make changes.
Your review may show you are spending more than expected on certain types of activities, and you can do less without changing your lifestyle much.
You may also find automatic payments listed on your bank account for services you no longer need, and stopping payments for them can reduce your expenses a lot.
If you review your unit trusts or insurance policies, you may find that you are paying more than 1 per cent per year in fees. You can reduce your costs for new or existing investments by switching to lower-cost funds or exchange-traded funds (ETFs).
Planning in advance and monitoring your spending can, then, reduce your costs.
SHOP SMART
Next, use cards and mobile applications for discounts, and buy the right products. If you shop smarter, you can put money aside without skimping — and you may even enjoy a better lifestyle with higher quality food or gadgets and clothes.
There are a surprising number of mobile phone apps, for instance, that can help you save 50 per cent or more on everything from restaurant bills to gadgets.
Choose a restaurant from Eatigo or Fave to get discounts on your meals, buy through Shopback to save up to 30 per cent on your purchases, look for Uber or Grab promotions at TaxiBot, and consider using AirFrov or EZBuy to order items from overseas.
While you need to be careful to select the right services, and there are limitations on where you can buy, these and a multitude of other apps can reduce your costs significantly.
You may also use a credit card to get rebates. Using the right card can get you an 8 per cent discount on groceries, for instance, or 10 per cent for online shopping or 8 per cent in restaurants.
What you buy makes a difference, too. At the supermarket, for example, consider buying house brands such as Gourmet at FairPrice or Essential at Cold Storage rather than well-known names. The quality of house brands can be high, and costs are lower. A recent study by market research firm Nielsen showed that nearly 60 per cent of consumers here consider house brands as good alternatives to name brands.
CONSERVE SMART
Finally, whether you strongly support reducing climate change or not, lead an environment-friendly lifestyle anyway. Along with protecting the earth, it saves you money.
Use cloth napkins and reusable water bottles rather than disposable ones, for instance.
Replace traditional light bulbs with compact fluorescent lights or LED bulbs that use about 30 per cent less energy.
Turn down the temperature on your water heater and install a low-flow shower head to reduce your electricity and water bills.
Whenever you leave a room, turn off the lights and fan or air-conditioner. The National Enviornment Agency offers this tip: If you use an air-conditioner, set the temperature at about 25˚C and you could save up to S$25 a year for every degree you raise in the temperature setting.
Reduce, reuse and recycle: Even though it takes willpower to refrain from buying items that are not really necessary, when you do succeed, it translates into greater savings and you even get more space at home by reducing clutter.
Recycling efforts can be in the form of buying and selling items on e-marketplaces such as Carousell or more specialised sites such as Refash, saving money on your buys as well as making money from your used items.
PUT THE SAVINGS TO BETTER USE
After you make these changes to your spending habits and find that you have more savings, consider putting the extra money into a separate bank account to accumulate funds for your retirement or children's education or other goals.
Some banks offer investment-savings plans, such as POSB Invest-Saver or UOB Regular Investment Savings Plan, where you may apply for automatic transfers through Giro every month to have your money go to investments in shares or bonds. OCBC Frank even has a plan called "Saving Goals", mini-accounts that you can use to stash away your money and not use it until you release it.
It's easy to think you don't have enough money to save or that you will need to cut back too much in order to save. In reality, though, small changes can make a big difference, allow you to live very comfortably and still save.
What makes the most difference is managing your expenses and exercising self-control so that you shop smart and stop buying pricier goods you do not really need. By making small changes in lifestyle and saving a little more, you may reach your financial goals faster and live more comfortably.