What to expect with digital banks setting up here: Pay for holidays by instalment, get movie ticket insurance
SINGAPORE — Consumers here may one day be able to buy insurance for movie tickets, or pay for their year-end holiday travels by instalments.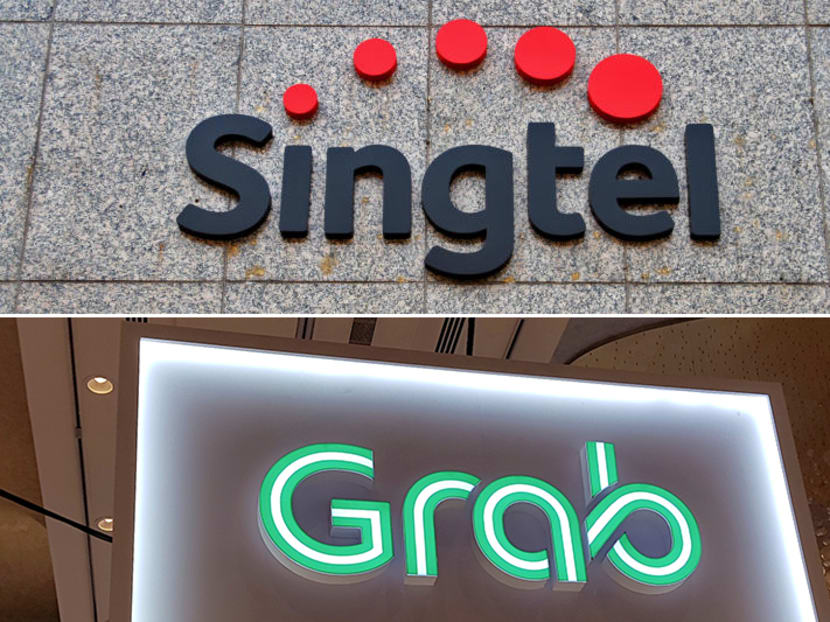 SINGAPORE — Consumers here may one day be able to buy insurance for movie tickets, or pay for their year-end holiday travels by instalments.
Analysts said that these are some of the financial services that Singaporeans can expect with telecommunications company Singtel and ride-sharing firm Grab announcing a partnership to apply for a digital bank licence.
The Monetary Authority of Singapore (MAS) has set a Tuesday (Dec 31) deadline for applications for new digital banking licences that can include non-bank players — so Singtel and Grab will know by mid-2020 if their bid has been successful.
In June, MAS announced that it will issue up to five new digital bank licences in a major move to liberalise the banking industry here, paving the way for financial technology companies to become fully fledged banks.
The analysts told TODAY that more businesses, both digital and traditional ones, are expected to announce their applications for the digital licences.
WHAT IS DIGITAL BANKING?
They said that digital banking is more than just online or mobile banking. The banking products being offered would be underpinned by a deep utilisation of customers' data.
Mr Varun Mittal, the lead for financial technology (fintech) in global emerging markets at consultancy firm EY, said: "Digital banks will have access to data which traditional banks do not have today." 
However, he does not think that digital banks would disrupt the traditional banking sector as widely anticipated by other industry observers.
Rather, digital banks need to differentiate themselves from traditional banks by coming up with new capabilities and product offerings.
"For example, George Clooney doesn't need to compete with Arnold Schwarzenegger. Both of them can have big movies. They just have different approaches," Mr Mittal said.
One example of how a digital bank can provide a service that is seamless to the lifestyle of a consumer is by providing monthly credit for an individual to shop at a mall closest to his or her home. In other words, the credit would be tied to that mall, unlike a conventional credit card.
Mr Richard Wong, vice-president of tech consultancy Frost and Sullivan, said that insurance could be bought to insure micro-purchases such as mobile devices.
In addition to the consumer side of the business, Mr Wong said that digital banks can also offer small loans to micro-enterprises, for example, those operating out of people's homes.
The digital bank could use deep tech, such as artificial intelligence and data analytics, to access a borrower's credit portfolio so that it can assess the maximum amount he or she can borrow, he added.
NO EASY JOURNEY
However, some observers said that the road to managing a digital bank will not be easy.
For example, digital banks in the United Kingdom are still racking up losses after four years of being in the business.
A UK-based digital bank Monzo reported a loss of £33.1 million (S$58.5 million) last year, while its competitor Revolut doubled its losses to £32.8 million in the same year.
As digital banks here could face these sorts of losses, Mr Timothy Chen, co-founder of MaxFinx, a Singapore tech startup that provides digital banking infrastructure, said that Singtel's wish to mitigate risk could have been one reason it took only a 40 per cent stake.
'LIMITED DIGITAL FINANCIAL KNOWLEDGE'
Mr Chen questioned whether the partnership between both Singtel and Grab would give them the best chance to be awarded the licence by MAS.
"I don't think it's a match made in heaven," he said.
While Singtel is looking to ride on Grab's digital capabilities, he said that the ride-sharing firm's experience with financial-related services, such as its e-wallet GrabPay and its credit services, are only a small part in operating a digital bank.
"Grab is still elementary in terms of financial services. Singtel's experience is its mobile wallet Dash. It's basically two players with many users and with limited digital financial knowledge coming together. Maybe it will work, maybe it won't work," Mr Chen said.
However, other analysts are more optimistic.
Mr Mittal said that companies need to have three main requisites to provide financial services: Huge distribution through its subscriber base, a trusted reputation and access to customer's data.
Transport companies and telcos, such as Singtel and Grab, are two such examples.
With telcos facing intense pressure over the last few years due to disruption of the sector, it is important for Singtel to look for different types of services to roll out to its customers, so that there is a new stream of revenue growth, Mr Wong said.
Singtel has been coming up with digital services, going into mobile payments with Dash and e-sports.
As for Grab, its foray into digital banking is a logical next step in its overall strategy in becoming a superapp of Southeast Asia, Mr Wong said.
Calling their partnership a complementary one, he said that Singtel could utilise Grab's more successful provision of financial-related services, while Grab needs an established, well-recognised brand with strong financial standing.