Wireless@SG speed, number of hot spots to double
SINGAPORE — Public WiFi service Wireless@SG will be speedier and available at more locations, the Ministry of Communications and Information announced on Monday (April 11).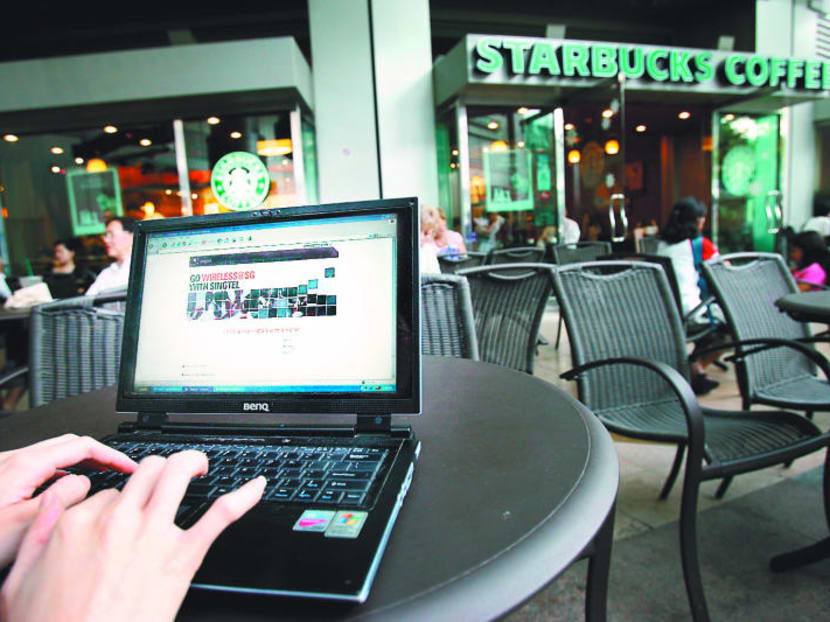 SINGAPORE — Faster wireless services are on the cards, with the Wireless@SG service to see its speed increased from the current 2Mbps to 5Mbps — which is faster than existing 3G speeds and capable of streaming high-definition videos.
Announcing this during the Ministry of Communications and Information's Committee of Supply debate on Monday (April 11), Minister of State Janil Puthucheary also said that the number of hot spots will be doubled to 20,000 across the island by 2018 — two years beyond an earlier announced timeline.
The focus of the roll-out will be on public places such as community clubs, hospitals, polyclinics, MRT stations, hawker centres, VWOs, retail and areas popular with tourists. 
"Already today, our hot spot-to-population ratio is second only to Tokyo. Our efforts and investments will help Singaporeans stay more connected," said Dr Janil.
Launched in 2006, there are about 10,000 Wireless@SG hot spots at over 3,000 locations, as of December 2015. As of April last year, there were 2 million active users. 
Last August, the Infocomm Development Authority of Singapore (IDA) had said that the total number of hot spots would reach 20,000 by this year. Explaining the delay, the IDA said a longer lead time is required due to various factors, such as limited windows for implementation — for example, work being only able to take place during non-operational hours — or implementation being "put on hold" to dovetail with renovation works.  
In Parliament on Monday, Member of Parliament Zaqy Mohamad (Chua Chu Kang GRC) pointed out that Wireless@SG speeds are slower in performance than 4G mobile networks, and urged greater efforts to ensure public Wi-Fi is more pervasive and speedier. 
He added: "Given our high penetration of smartphones among the population, this is also an opportunity to connect citizens with real-time data and sensor networks that will benefit them in areas, such as transport and retail. 
"An enhanced wireless infrastructure will also boost our workforce engaged in entrepreneurial or freelance opportunities." 
Agreeing, Mr Saktiandi Supaat (Bishan-Toa Payoh GRC) pointed out that cities such as Taipei, Helsinki and New York invest heavily in free public Wi-Fi. 
For instance, LinkNYC, an infrastructure project to provide New York City with free Wi-Fi, was rolled out at the end of last year. It has been lauded for its gigabit-speed Internet, which will be available at 7,500 hot spots all over the city.
Mr Saktiandi added: "As Wi-Fi becomes increasingly important to tourists, public Wi-Fi capabilities would also be a point of attraction in our endeavours to boost our tourism sector." ADDITIONAL REPORTING BY TOH EE MING