Woman gets 15 weeks' jail for cheating 6 victims in staycation scam
SINGAPORE — Over a period of nine months this year, a woman convinced six individuals into making hotel bookings through her and sent them screenshots showing purported hotel reservations.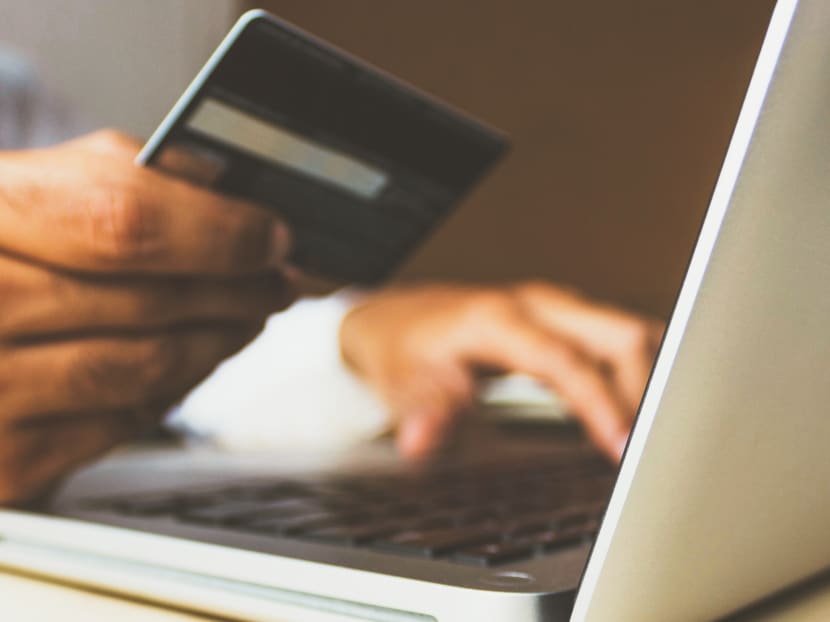 A 25-year-old Singaporean woman was jailed for 15 weeks for cheating six people hoping to book staycations
Nurul Raihannah Abdul Rafee used different bank accounts to receive her ill-gotten gains after her account was frozen as part of police investigations
Only S$200 was returned to the victims, out of almost S$1,800 that she had received
SINGAPORE — Over a period of nine months this year, a woman convinced six individuals into making hotel bookings through her and sent them screenshots showing purported hotel reservations.
On Thursday (Dec 22), Nurul Raihannah Abdul Rafee, 25, was sentenced to 15 weeks' jail on three charges of cheating, with another three similar charges taken into consideration in sentencing.
The total amount swindled was S$1,760, of which S$100 each was returned to two victims.
The court heard that on Jan 27, a victim responded to Nurul Raihannah's post on online marketplace Carousell that offered a two nights' hotel stay for S$450 at ParkRoyal Collection Marina Bay. 
The victim negotiated for a discount and she agreed, telling the buyer that she herself was unable to go for her staycation and was thus selling the package and would take whatever amount that she could get.
After asking for his details, Nurul Raihannah sent him a screenshot that indicated that she had a booking at the hotel. She later asked for another S$50, purportedly as a fee for late changes to amend the booking to his name.
She promised to show him the updated booking confirmation but never did. After failing to get his money back after some time, the victim made a police report on Feb 16.
On July 9, Nurul Raihannah cheated another victim in a similar way, promising room reservations at Hotel Fort Canning, this time using a different Carousell username and a new bank account because her previous one was frozen as a result of police investigations.
After receiving S$300 from the second victim, she sent him a screenshot of an email purportedly from travel services booking site Agoda, indicating that the hotel was confirmed under the victim's name.
However, when the victim called the hotel reception that night, he was told that the booking was still under Nurul Raihannah's name and was advised to file a police report.
He did so the next day after failing to get his money back from her.
On a third occasion in August, Nurul Raihannah deceived another victim. Through a listing on Facebook Marketplace, she offered a stay at Hotel Fort Canning.
She asked the victim to transfer S$400 through PayNow to her boyfriend and told the boyfriend that the money was from her family member.
She similarly deceived three other people into transferring money to her by promising reservations at Parkroyal Collection Marina Bay, Andaz Singapore and an unnamed hotel.
Deputy Public Prosecutor Ng Jun Chong sought a total jail term of 16 to 20 weeks, calling for a strong deterrence against scam-related crimes, which are on the rise.
However, he acknowledged her early plea of guilt and the partial restitution of S$100 each that she had made to two victims.
Nurul Raihannah, who attended the hearing via video link from her place of remand, tearfully apologised for the "series of cheating" she committed "out of desperation".
"During my time here in remand, I have learned a lot. I am ready to face all the consequences," she added.
Delivering his decision, District Judge Ow Yong Tuck Leong said that he agreed with the prosecution on the need for deterrence against similar scam cases.
However, he also took into consideration Nurul Raihannah's early plea of guilt, mitigation plea and the partial restitution made to the victims.
He thus imposed sentences at the lower end of the prosecution's submissions and backdated the jail term to late October when she was remanded.
Nurul Raihannah repeatedly thanked the judge and the prosecutor while wiping tears from her eyes.
For each count of cheating, she could have been jailed up to three years or fined, or both.