Woman jailed nearly 2 years for laundering S$300,000 from China official impersonation scam victims
SINGAPORE — A 31-year-old woman was jailed 23 months and three weeks on Monday (Sept 27) for her role as a money mule in a transnational syndicate running a China officials impersonation scam.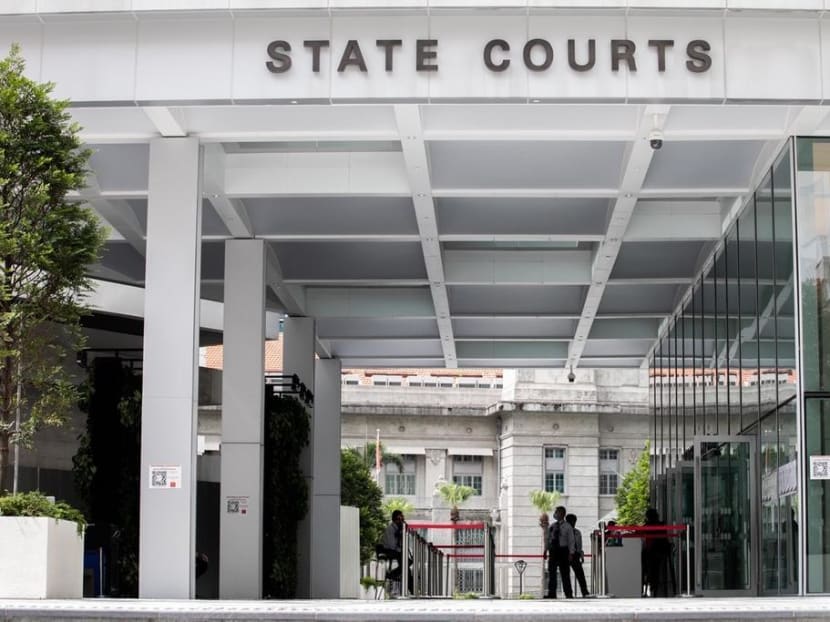 Lee Pey Ying collected at least S$300,000 from a woman who had fallen prey to a China officials impersonation scam
The woman, Ms Zhou Ying, had gotten the money from two Singaporean victims of the same scam
For her role, the scammers paid Lee S$300 each time she completed a job
She thought that the money she collected came from a pyramid investment scam
SINGAPORE — A 31-year-old woman was jailed 23 months and three weeks on Monday (Sept 27) for her role as a money mule in a transnational syndicate running a China officials impersonation scam.
Lee Pey Ying, a Malaysian, pleaded guilty midway through a trial to laundering at least S$300,000 from Singaporean victims who had fallen prey to the scam in July last year.
At the time, Lee had just lost her job as an accounts executive and wanted to earn extra cash.
The court heard that several victims, two of whom were aged 58 and 68, first received unsolicited phone calls from fraudsters pretending to be officers from the Ministry of Health.
The callers told the victims that customs authorities were holding on to parcels they had ordered that contained medication.
They were then redirected to unknown persons who identified themselves as Interpol or prosecution officers from China, and led to believe that they had been implicated in criminal investigations in China.
They were told to withdraw and deliver cash of varying amounts to Ms Zhou Ying, a 20-year-old China national who was in Singapore on a student pass, in order to facilitate investigations.
Ms Zhou had been contacted in a similar manner the previous month and roped into the scam. An individual, who identified himself as Officer Lin, had told her to assist in what he said were ongoing criminal investigations.
She received documents purporting to be from government agencies, including the Monetary Authority of Singapore, and was told to print and deliver the documents to the two victims.
Ms Zhou was told where to meet the victims and pass them the documents, and instructed to collect envelopes or secured packages from the victims.
She was not aware that these packages would contain cash, because Officer Lin had told her that she would be collecting and delivering items related to ongoing criminal investigations, the court heard.
The 58-year-old victim handed over S$200,000 in a package, while the 68-year-old victim handed over S$100,000.
Lee then collected these packages from Ms Zhou and was paid S$300 each time.
Lee had come to Singapore in June 2018 but became unemployed two years later. She tried to find another job before her boyfriend introduced her to a man, identified only as Martin in court documents, who offered her a part-time job collecting and delivering items from individuals.
She was promised a commission of 1 per cent of the value of items delivered.
She was then instructed to collect items — mainly envelopes — from Ms Zhou. Martin then told her to hand these items to other runners.
Deputy Public Prosecutor Esther Wong told the court: "The accused initially suspected that she was collecting cash from Zhou because the envelopes were heavy and she could feel that the items she collected contained notes that were tied with rubber bands.
"She subsequently confirmed this because she would occasionally count the money collected."
Lee thought the money came from a pyramid investment scam. Under such a scheme, individuals would invest money into a company. The firm would close down after a period of time, causing the investors who had invested later to fail to receive good returns or lose their principal.
The victims have not received restitution.
For assisting another person to retain benefits from criminal conduct under the Corruption, Drug Trafficking and Other Serious Offences (Confiscation of Benefits) Act, she could have been jailed up to 10 years or fined up to S$500,000, or both.
It is unclear if Ms Zhou has been prosecuted. The police had said in October last year that investigations were ongoing.
Statistics released in September showed that impersonation scams involving Chinese officials remain in the top 10 scam categories, with victims losing S$49.5 million in the first six months of this year.
CORRECTION: An earlier version of this article stated that Lee was jailed two years. This was incorrect. She was sentenced to 23 months and three weeks in jail. We are sorry for the error.