World would be a better place if women led all nations, Obama tells cheering S'pore audience
SINGAPORE — If all the countries in the world were to be run by women for the next two years, there would be significant improvement across the board "on just about everything", said former United States president Barack Obama on Monday (Dec 16).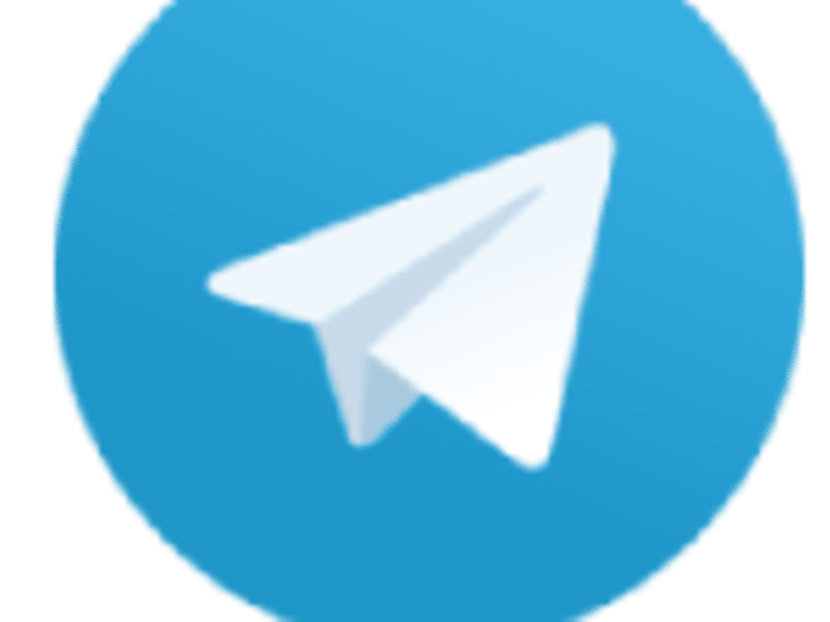 SINGAPORE — If all the countries in the world were to be run by women for the next two years, there would be significant improvement across the board "on just about everything", said former United States president Barack Obama on Monday (Dec 16).
"There would be less war, kids would be better taken care of, and there would be a general improvement in living standards and outcomes," added the 44th US president to loud applause from the 4,500-strong audience at the Singapore Expo Convention Hall and Exhibition Centre.
Calling women "pretty indisputably" better than men, Mr Obama said that after two years of leading the world, everybody would realise that women should run things all the time.
Mr Obama, who served in office from 2009 to 2017, is also the first African-American president of the US. He was speaking at a public dialogue held by The Growth Faculty, an Australian business events provider.
Those attending paid between S$295 and S$1,295 for their tickets.
Mr Obama is visiting Singapore with his wife, Michelle Obama, as part of a tour of Asia. The couple held separate engagements in Singapore over the weekend, including a meeting between Mr Obama and Prime Minister Lee Hsien Loong on Saturday.
His remarks on women in leadership positions were part of a larger point he was making about the necessity for greater diversity in leadership positions to have more views to cover "blindspots" in decision-making.
Explaining the need for diversity in a team, Mr Obama drew parallels with a basketball team which requires different players with different strengths for each position
"A basketball team can't have all shooters. Some people have to rebound, some people have to do the dirty work, some people have to play defence. The same is true in terms of the diversity of talents that we build on any team, whether it's in the private sector or the Government."
This is why governments need the voices of women, ethnic minorities and people of different socio-economic strata to succeed, he added.
THE NEED FOR LEADERSHIP RENEWAL
Turning to the issue of leadership renewal, Mr Obama said that problems around the world were usually due to "old men not getting out of the way".
"They cling to power, they are insecure, they have outdated ideas, and the energy and fresh vision and new approaches are squashed," he continued, to loud applause.
Mr Obama said that when his team was making way for the incoming Trump administration, some members on his team had commented that they wished they could stay on to keep doing their work.
"I would say no, it's time for fresh legs and new ideas, although I didn't fully anticipate what the new ideas would be," said Mr Obama to laughter from the crowd. "But that is the risk you take with democracy," he added.
Mr Obama said that the world needs more leaders who can understand complex issues.
However, when issues get complicated and confusing, Mr Obama said that citizens want "simple answers" to their problems, and end up electing leaders who reflect their own insecurities or problems.
"What we should be asking for our leaders to be doing is to help all of us understand the difficult decisions we have to make. But then, we have to make (these decisions) together," added Mr Obama.
GLOBAL TRENDS OVER THE LAST DECADE
Responding to a question by moderator Nicholas Fang, the director of security and global affairs at think-tank Singapore Institute of International Affairs, on the top three things that kept him up at night, he highlighted three global trends that he has noticed over the past decade.
The first is political polarisation in advanced economies and developing countries which has led to the rise of populism. He warned that the world should be on guard against these trends which had led to the outbreak of world wars in the past.
The second is the trend of climate change, which has caused extreme weather events such as droughts and fires across the world and has the potential to pose problems to national security.
The third trend is the rise of social media. While Mr Obama acknowledged that social media has been key to helping him find donors and volunteers during his presidential campaigns, it is now being used to promulgate falsehoods and hate narratives among people.
LIFE AFTER PRESIDENCY
On whether he misses his time in office and if he wishes he could have stayed on to achieve more, Mr Obama said that barring limits by the US constitution which allows a president to serve for only two terms, he said that his "agreement" with his wife was to be president for only two terms.
"The idea that I could have pulled (another term) off even without a constitutional prohibition – not a chance," quipped Mr Obama to laughter from the crowd.
Turning serious, Mr Obama called his time in the White House a privilege and said it was rare to be in a position where one could make a positive impact on people every day.
Mr Obama said he does not miss "the pomp" of being president, such as having people stand up every time he walked into a room, and the heavy security which surrounded him.
Post-presidency, Mr Obama said that he is now spending more time with his wife and catching up on sleep.
He added that he is still getting used to the slower pace of life, and joked that he can complete a week's worth of work within half a day.
US ENGAGEMENT WITH THE ASIA PACIFIC
In response to what smaller countries in the region can do to keep the US engaged in the Asia Pacific region, Mr Obama acknowledged that regional countries are concerned about the possibility of conflict between the US and China.
Mr Obama said that during his time in office, he had made efforts to engage with regional partners, including the Association of South-east Asian Nations. He also tried to manage the US' relations with China in a manner that allowed the US to compete with China, but also reduce tensions and work on areas where co-operation was needed.
He said that to help the US and China avoid conflict now, small countries in the region can help both sides find areas of cooperation.
However, Mr Obama acknowledged that this will not be easy to do as domestic politics in both the US and China has made their respective governments willing to play up nationalism at the risk of greater geo-political tension.