Dorscon Orange: NUS, NTU, SMU move large lectures online, suspend mass events
SINGAPORE — In light of the Government's move to raise the alert level for the novel coronavirus to Orange on Friday (Feb 7), several universities here will be taking daily temperature records, moving large classes online and cancelling or deferring events.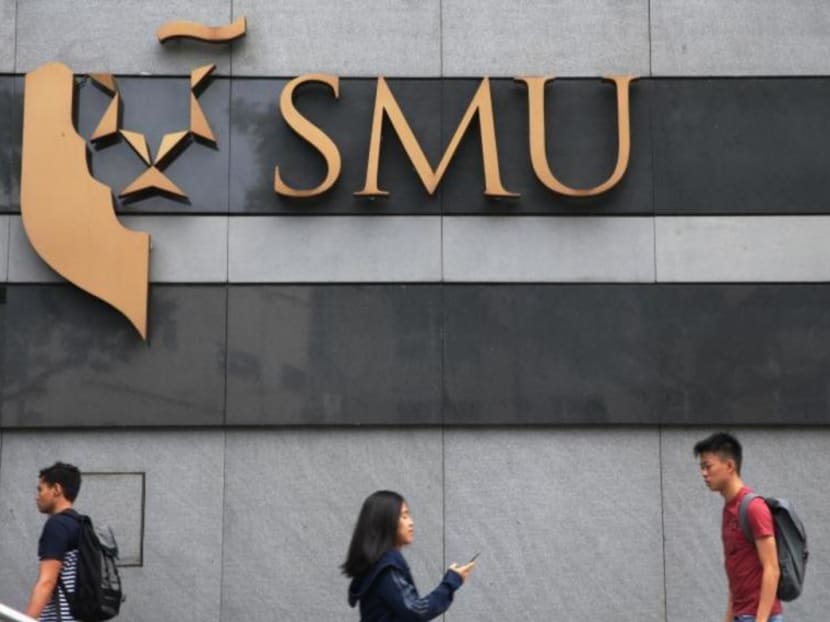 SINGAPORE — In light of the Government's move to raise the alert level for the novel coronavirus to Orange on Friday (Feb 7), several universities here will be taking daily temperature records, moving large classes online and cancelling or deferring events.
Students from the National University of Singapore (NUS), Nanyang Technological University (NTU) and Singapore Management University (SMU) were informed of the new measures last week via circulars which TODAY has obtained.
Students were also told that the universities are monitoring the situation closely and will implement further measures if the outbreak escalates.
Separately, third to fifth year students from NTU's Lee Kong Chian School of Medicine were informed on Friday by email that all clinical postings have been suspended until further notice.
Instead, clinical postings will be substituted with classes on campus. While the school makes the necessary preparations for campus teaching, fifth year students are on a one-week break, while third and fourth year students will take a two-week recess.
"Until Dorscon returns to yellow or green, you will not be able to undertake clinical postings," the email said.
The move by the tertiary institutions came as the Ministry of Education (MOE) said in an advisory on Friday that precautionary measures in schools will be ramped up in response to the escalating global crisis.
Since Friday, all external and inter-school activities — such as learning journeys and events like the National School Games — have been suspended until the end of the March school holidays.
Previously, the ministry had announced that all large group communal activities, such as assemblies and camps, will be suspended, recess times in schools will be staggered, and all school-based co-curricular activities (CCAs) and after-school programmes will continue but in smaller groups.
WHAT NTU IS DOING
In the circular issued by NTU on Thursday, students were told that large lectures will either be live streamed or made accessible online.

Mass events that are organised by the school will be rescheduled or suspended until further notice.

Students overseeing student-organised events have been instructed to consult NTU's Student Affairs Office, their school or their faculty-in-residence on how to proceed.

Temperature screening will be put in place for events which involve external guests or the public.
For the latest updates, NTU students can visit the university's intranet portal.
WHAT SMU IS DOING
From Monday, all students, faculty and staff at SMU will be required to submit their daily temperature readings twice a day to the university.

Students who do not have their own thermometers can have their temperatures taken at the temperature-taking stations set up around the campus.

All visitors will be required to pass through temperature screening stations located on the first floor of the university buildings in order to enter the university premises.

Starting from Monday, classes with over 50 students enrolled will be moved online. For first year students, all core and pre-allocated courses will be taught online by Feb 17.

For courses that involve non-SMU contributors, tele- or video-conferencing will replace face-to-face sessions. However, should they need to come to campus, they will be subjected to the same measures that apply to visitors.

In terms of assessments, the university is working with faculty members to ensure that each assessment venue is capped to a maximum of 50 people. Some of the mid-term assessments may also be conducted online.

Large scale events with more than 50 people in venues such as the Ngee Ann Kongsi Auditorium, SMU Hall University Lounge and Li Ka Shing Library Quiet Area, should be cancelled, postponed or replaced with virtual activities, unless deemed critical.
According to an email sent to students, "an event is deemed critical if there is significant detrimental impact on SMU' business and reputation if it is not run".
SMU said that its Open House and Careers Fair has been turned into virtual events, while several lectures and dialogues have been deferred.
"If the situation escalates further, we will move more targeted courses below 50 students to an online mode to further increase social distancing.
"We are currently reviewing the suitability of converting other courses online, especially those taken by our graduating cohort, and will provide updates when available. We are conscious that graduation plans should not be affected," the email stated.
WHAT NUS IS DOING
From Monday, all staff and students will have to adhere to the following measures:
Daily temperature declarations that have to be performed twice a day, in the morning and afternoon. Staff and students can submit their readings on the university's website and the first declaration must be performed before they can come to campus.

Random spot checks will be conducted at the start of class or work to ensure strict compliance, NUS said in the email.

Students who do not have thermometers will be able pick them up at their respective faculty or school. The collection locations will be announced in due course.

Visitors will be required to undergo temperature screening at stations that are set up across all NUS campuses, including the Duke-NUS Medical School.

Classes with more than 50 students will be moved online. Students should contact their course instructors to find out how they will be affected.

Meanwhile, classes with fewer than 50 students will continue as usual. However, instructors will conduct temperature checks before the start of class for the first few days.

All NUS staff and students will be required to display their staff or student card while on campus.

All events and activities on NUS campuses involving more than 50 participants should be cancelled or deferred until further notice.