Youth jailed, caned for armed robbery of Jurong East moneylender shop and other offences
SINGAPORE — A youth involved in an armed robbery of a moneylender shop in Jurong East two years ago was on Monday (May 23) sentenced to over five years' jail and caning over the incident and for a string of other offences.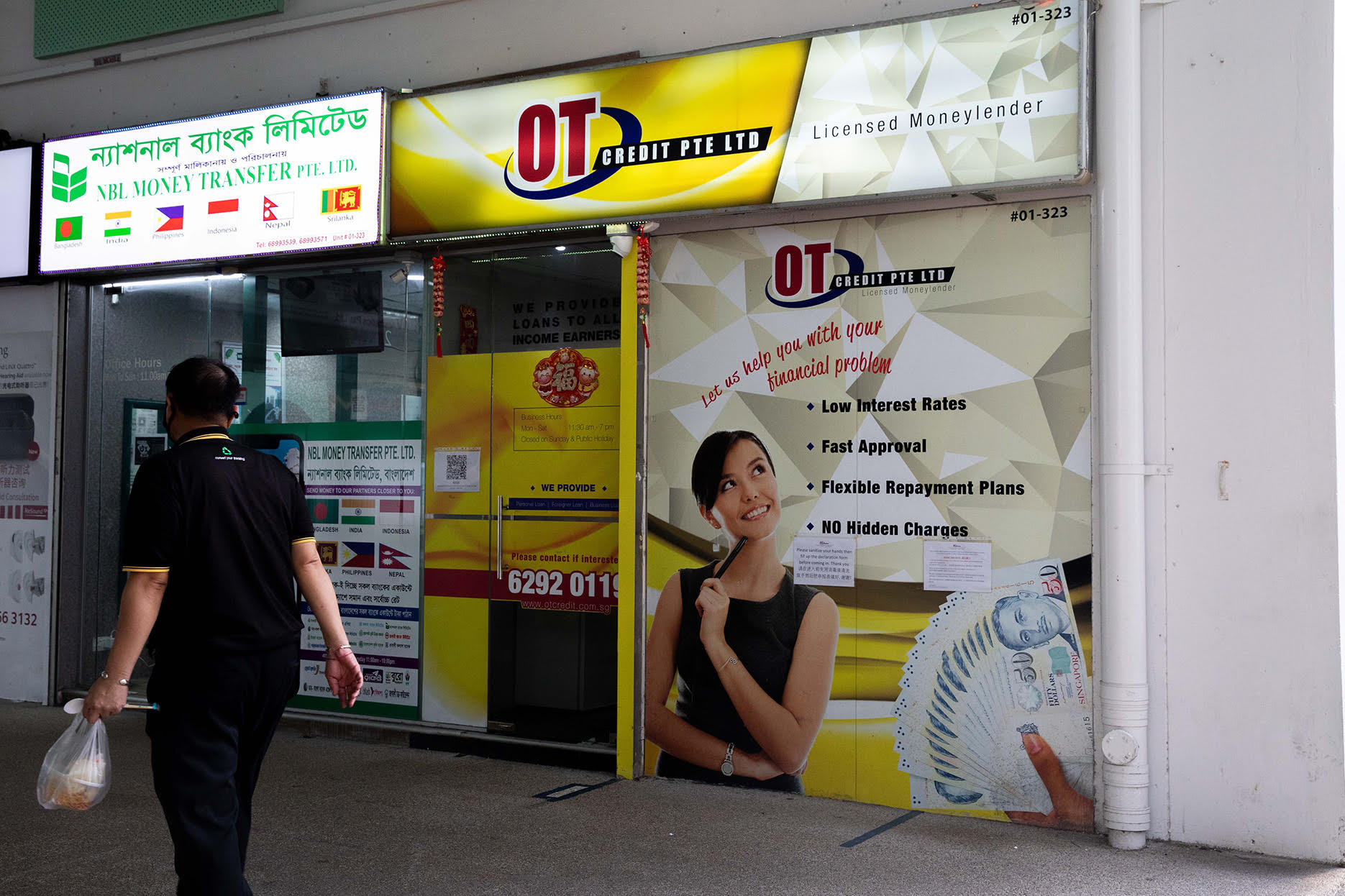 23-year-old Karrtik Stalniraj was one of three men involved in an armed robbery of a moneylending shop in Jurong East in 2020
On Monday (May 23), he was sentenced to jail and 12 strokes of the cane as well as a fine for the robbery, along with a string of other offences
These offences include a stabbing incident, a brawl at a hostel during Covid-19 circuit breaker period and using criminal force against a public officer on duty 
SINGAPORE — A youth involved in an armed robbery of a moneylender shop in Jurong East two years ago was on Monday (May 23) sentenced to over five years' jail and caning over the incident and for a string of other offences.
Karrtik Stalniraj, a 23-year-old Singaporean, pleaded guilty to five charges including one for his role in the armed robbery. Other charges include voluntarily causing hurt with a dangerous weapon, breaching Covid-19 social gathering restrictions, using criminal force against a public servant on duty and theft.
Five other charges were taken into consideration during sentencing.
He is the third man to be dealt with over the Jurong East armed robbery.
ARMED ROBBERY AT OT CREDIT
Court documents stated Karrtik had suggested to two other youths — Kotta Kumar Jeswanth, 20, and Tusheintar Segaran, 22 — to target OT Credit because it had only two female shop assistants working there.
The three men struck at around 4pm on Nov 19, 2020. 
Kotta entered the premises and grabbed the shop assistant by her hair. Brandishing a karambit knife in one hand, he demanded that she throw cash into a grey haversack he was wearing in front of his body.
Kotta instructed the shop assistant, Ms Candy Yang Siqi, not to shout for help.
Karrtik went about searching the shop for more money. Tusheintar stayed at the entrance of the premises as a lookout.
Kotta then locked Ms Yang in a back office and the trio fled on foot with S$48,000. Karrtik later received S$14,500 from the loot while Tusheintar received S$14,000.
Tushientar was sentenced to two years' jail and six strokes of the cane in February this year.
Kotta pleaded guilty in January last year and was ordered to undergo reformative training as he was under 21 years of age during the time of the offence.
STABBING INCIDENT
In March 2020, Karrtik was also involved in a fight that ended with him stabbing the victim multiple times in the leg.
The victim, K Dheenan Leroy, had requested to meet Karrtik to talk.
Suspecting that Leroy might want to confront him about a prior disagreement, Karrtik asked his brother-in-law and co-accused Selva Vinayaga Prakash to accompany him.
Both Karrtik and Selva went for the meeting armed with one stun device each.
At the meeting, Leroy, who appeared drunk, allegedly flipped out a Swiss Army knife from his pocket. A fight ensued, with Karrtik getting injured in the shoulder while blocking Leroy's attempt to stab Selva.
Karrtik later assaulted Leroy, punched him in the head and stabbed him a few times in the right leg.
Leroy's case is scheduled for further mention in court on May 25. 
GATHERING DURING CIRCUIT BREAKER, SPITTING AT OFFICER'S FACE
Karrtik also gathered with a group of friends and acquaintances on May 2, 2020 for a drinking session in a hostel room at ST Signature Jalan Besar.
This occurred while Karrtik was on bail for the fight in March, and during the prevailing circuit breaker period which prohibited people from leaving their homes for non-essential purposes.
During the course of the night, a verbal argument happened and escalated into a physical fight with punches exchanged.
Police officers later arrived at the scene and put Karrtik and another individual under arrest.
Karrtik hurled vulgarities at an officer who had approached his girlfriend. He was also non-compliant towards officers on the scene and spat at one of them.
STEALING FROM SLEEPING PARK VISITOR
On Aug 15 that year at about 11pm, a 32-year-old restaurant manager went to Jurong Central Park to rest after his shift.
He took a nap at one of the huts in the park, placing his bag containing a handphone, iPad mini, wallet, a debit card and power banks next to him.
Karrtik and his friend spotted the man and decided to take the bag and later attempted to sell the phone at a shop in Boon Lay. However, the shopkeeper discovered it was a stolen phone and alerted the police.
On Monday, District Judge Tan Jen Tse meted out a total sentence of five years, eight months and five weeks, 12 strokes of the cane and a fine of S$3,000.
For causing hurt while committing a robbery, Karrtik could have been jailed up to 20 years and given minimally 12 strokes of the cane.