Yuan at 7-year low to S$: Good for travelling to China, but not for S'pore's exports, say experts
SINGAPORE — China's yuan has sunk to a seven-year low against the Singapore dollar, with experts attributing the plunge to escalating trade tensions between the United States and China.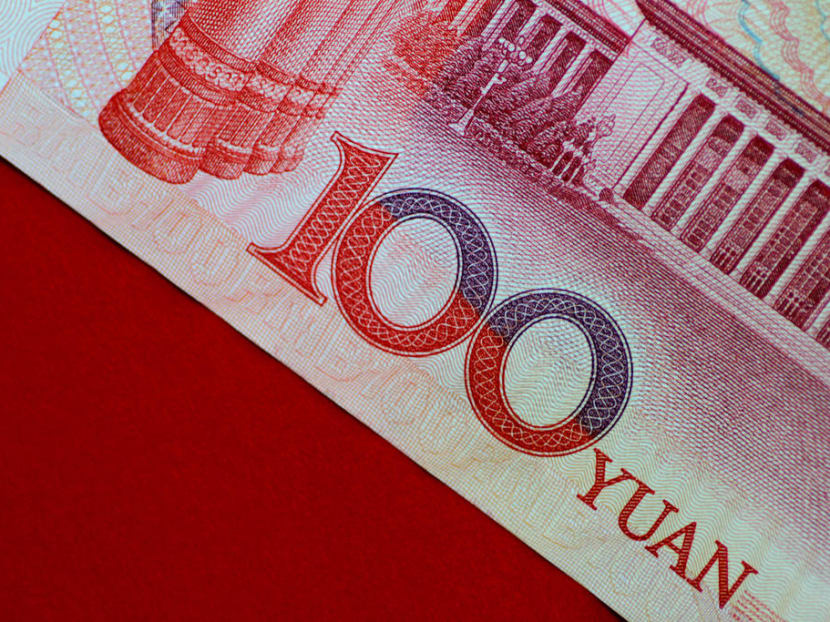 SINGAPORE — China's yuan has sunk to a seven-year low against the Singapore dollar, with experts attributing the plunge to escalating trade tensions between the United States and China.
While this may be good news for Singaporeans travelling to China since they will get more yuan for their Singdollars, experts said that it may spell another blow for Singapore's manufacturing sector, especially the electronics cluster.
After all, consumers in China will have to pay more to buy imports from Singapore.
The experts also expect the weak yuan to remain on the decline, especially if trade tensions worsen between the world's two largest economies.
HOW MUCH HAS THE YUAN DECLINED?
Against the Singapore dollar:
The yuan has fallen by 2.2 per cent since the beginning of 2019

The Singdollar was buying 5.1572 yuan on Wednesday (Aug 28) — a seven-year high compared to 5.1754 in Sept 14, 2012
Against the US dollar:
The yuan has fallen by more than 4 per cent since the beginning of 2019
There were two sharp drops in the month of August.
On Aug 5, the yuan dropped to its lowest level in over a decade, when it was worth over 7 yuan for one US dollar

On Monday, the yuan slid even further in value to 7.1425 to the greenback
WHY IS THE YUAN DECLINING?
Market analysts were unanimous that the escalating trade war between the US and China was behind the yuan's sharp decline.
The two occasions the yuan plunged this month corresponded with specific moves made by the two antagonists, OCBC bank's economist Terence Wu pointed out. Both sides have been imposing fresh tariffs, which are taxes that a country puts on certain imports — making consumers less likely to buy those goods, as they are more expensive.
The first drop on Aug 5 came after US President Donald Trump said that he would impose a 10 per cent tariff on US$300 billion (S$416 billion) worth of Chinese goods. Mr Trump also labelled China as a currency manipulator — trying to use a low yuan to gain a trade advantage.

The Aug 26 plunge occurred after the US decided to raise tariffs on US$250 billion worth of Chinese imports from 25 to 30 per cent. These came after China announced plans to pile on more tariffs to US$75 billion worth of American goods.
WHAT'S THE LINK BETWEEN THE TRADE WAR AND THE YUAN?
With higher tariffs imposed by Mr Trump, Chinese imports would be more expensive in the US.
Analysts said that a weaker yuan would help to:
Reduce the cost of Chinese goods in US dollar terms and negate the impact of the tariff hike

Make China's exports become more competitive not only in the US but on the global stage
Unlike other major currencies where demand and supply are determined largely by market forces, the Chinese central bank guides the yuan's movements against a basket of currencies to keep it stable within a specific range.
Some analysts said that the People's Bank of China allowed the yuan to weaken as a way to deal with higher tariffs, though others stopped short of specifically attributing it to the central bank.
Whether the devaluing was intended by the People's Bank of China or not, Mr Pedro Martin-Steenstrup, an analyst at online money transfer service TransferWise, said that the overall market sentiment is also a factor driving the yuan's decline.
WHY DOES THE YUAN'S DECLINE MATTER TO SINGAPORE?
Exchange-rate changes have strong effects on the prices of goods traded between countries.
A weakening yuan would mean:
Imports from China would be more affordable for consumers in Singapore

Singapore's exports to China would become more expensive and less competitive
Conversely, the Singapore dollar is getting stronger relative to the yuan
The impact of these currency movements would mean that:
Singapore exporters to China may, over time, face pressure and have to find ways to cut costs, Mr Martin-Steenstrup noted

Export orders to China may be reduced, thereby putting pressure on the manufacturing sector and placing exports under greater pressure in the near-term, Mr Wu from OCBC said.
Singapore's exports, particularly the electronics cluster, have been experiencing a huge drop in global demand and have been weighing down the country's overall economy.
Mr Jeffrey Halley, senior market analyst for Asia Pacific at forex brokerage Oanda, said that the Monetary Authority of Singapore will "likely ease policy" in its upcoming monetary policy review in October and allow the Singapore dollar to depreciate in value faster. 
WHAT ELSE CAN CHINA DO DURING TRADE WAR?
China can stimulate its economy through:
Fiscal stimulus, such as increasing spending on infrastructure, financially assisting Chinese companies or encouraging Chinese consumers to spend, Mr Halley said.

Sourcing for alternatives to American-made products from other countries, he added.

Tax cuts and lowering borrowing costs so that businesses can continue investments, suggested Mr Han Tan, market analyst at forex brokerage FXTM.
WHAT IS THE OUTLOOK OF THE YUAN?
Analysts expect the yuan to continue to remain weak or decline even further because the trade war is likely to drag on.
However, Mr Tan expects the yuan to be more influenced by domestic growth trajectories.
"The yuan's performance will depend on the state of the Chinese economy. Given the various policies that may be deployed to support the Chinese economy, further signs of economic stability should be reflected in the yuan's performance as well," he added.