Zam Zam owner found guilty of masterminding attack on Victory Restaurant rival
SINGAPORE — The owner of popular murtabak restaurant Singapore Zam Zam, as well as his long-time friend, were found guilty on Friday (March 6) of conspiring to slash the face of a rival in 2015.
SINGAPORE — The owner of popular murtabak restaurant Singapore Zam Zam, as well as his long-time friend, were found guilty on Friday (March 6) of conspiring to slash the face of a rival in 2015.
Zackeer Abbass Khan, 49, was convicted of another charge of criminally intimidating the same victim — Victory Restaurant supervisor Liakath Ali Mohamed Ibrahim.
Both restaurants, located next to each other along North Bridge Road in the Bugis area, have been embroiled in an almost century-long rivalry, District Judge Mathew Joseph noted in convicting Zackeer and Anwer Ambiya Kadir Maideen, 50.
The judge told the court: "(The rivalry) is not surprising as murtabak is a very popular and tasty item eaten at all times of the day and night. Unfortunately, it is not disputed that Zackeer and Ali were business partners previously and had a falling out over a failed business venture.
"The two restaurants also engaged in persistent touting of patrons. This resulted in more tensions between management and staff at both restaurants… Ultimately, as later events unfolded, this led to a bad taste in the mouth for Zackeer."
Zackeer was the "prime mover and mastermind" behind the attack, District Judge Joseph added.
Zackeer had given Anwer — purportedly the head of a secret society — S$2,000 to slash Mr Liakath's face. Anwer then passed S$1,700 from that sum to his secret society member, Joshua Navindran Surainthiran, to carry out the attack on Aug 26, 2015.
It left Mr Liakath with a 5cm-long permanent scar on his right upper lip.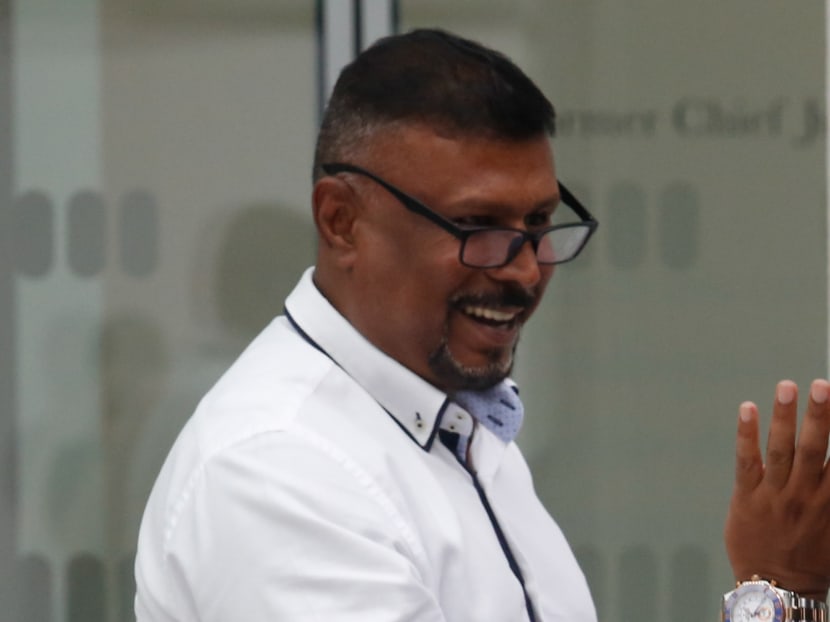 Joshua's older brother Joel Girithiran Suraithiran helped out in the slashing, while the younger man also asked his friend Ramge Visvamnathan to act as a lookout. All three have since been dealt with in court.
Zackeer — represented by lawyer Sabrinder Singh — and Anwer, who is defended by Mr Peter Keith Fernando, will return to court on April 13 to be sentenced.
Zackeer's bail amount was increased by S$25,000 to S$75,000, while Anwer's bail now stands at S$60,000.
For conspiring to cause grievous hurt by a dangerous weapon, they could be jailed for up to 15 years or for life, and fined or caned. For criminal intimidation, Zackeer could be jailed for up to two years, fined or both.
Anwer still faces three charges of being part of an unlawful society, which will be dealt with at a later date.
WHAT HAPPENED
Zackeer and Anwer contested their respective charges during a trial spanning more than 40 days.
Prosecutors told the court that Zackeer and Mr Liakath fell out around 2006 over the failed business venture, which ended with Zackeer being sued and "cheated" of S$80,000 in sales proceeds.
Mr Liakath, who had worked at Zam Zam since 1985, left in 2014 to join Victory Restaurant. Zackeer then developed a grudge against his former friend and wanted nothing to do with him.
Mr Liakath caused problems for Zackeer by pulling customers away and reporting Zam Zam's employees to the authorities, the prosecution added.
The police were frequently in the vicinity of the two eateries to advise their employees not to tout along the road.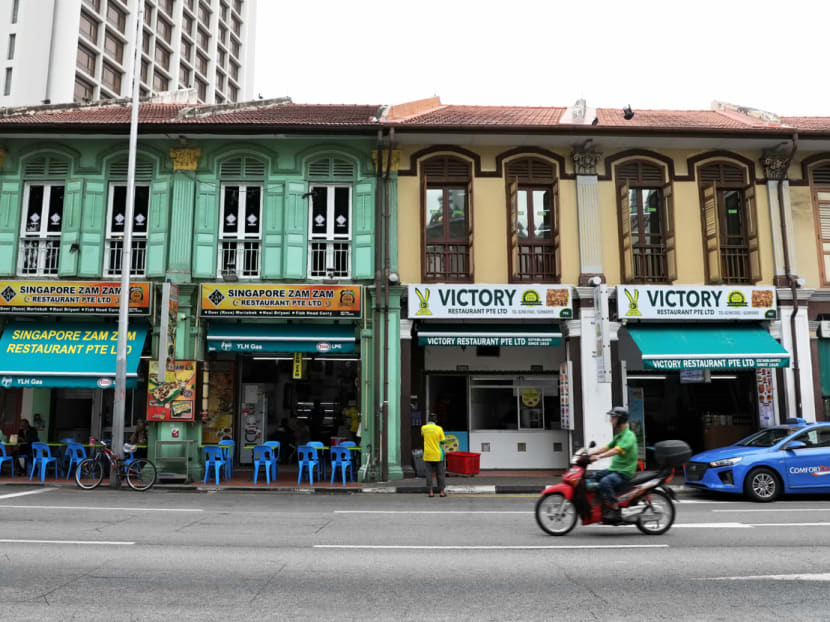 On Aug 22, 2015, four days before the attack, Mr Liakath stood outside Victory to tout for customers. He told a police officer that he was doing this as Zam Zam staff were doing it too.
When one of the Zam Zam employees heard this, they began arguing. Zackeer then arrived shortly after and threatened Mr Liakath in Tamil: "You watch out, in one week, I will do you."
Mr Liakath lodged a police report about the incident two days later.
Zackeer later contacted Anwer to give Mr Liakath "a slash on the face". Anwer relayed the message to Joshua and showed him and Joel a photograph of the victim.
On that fateful day, the two brothers and Ramge waited outside Victory for their victim. When they spotted him walking along Arab Street towards Rochor Canal Road and Little India MRT Station at about 9.50pm, they went up to him and Joshua slashed him in the face.
Mr Liakath retaliated by cutting Joshua on the hand with a small fruit knife. The assailants fled afterwards.
RETRACTING STATEMENT
While Anwer and Joshua had implicated Zackeer in their initial statements to the police, they retracted them in court.
District Judge Joseph said that he did not find Anwer to be a credible witness and was satisfied that he gave his statements truthfully and voluntarily.
The judge similarly found that Joshua, who was called as a prosecution witness, to be "shifty and evasive".
Anwer claimed that the S$2,000 that Zackeer gave them was a loan for Joshua's medical expenses, as he had been cut on the hand. But District Judge Joseph rubbished that, saying that it would have been a "princely sum for a young man" like Joshua.