Player search goes online
SINGAPORE — It is a novel way to recruit footballers and something S-League club Balestier Khalsa FC have done for the very first time.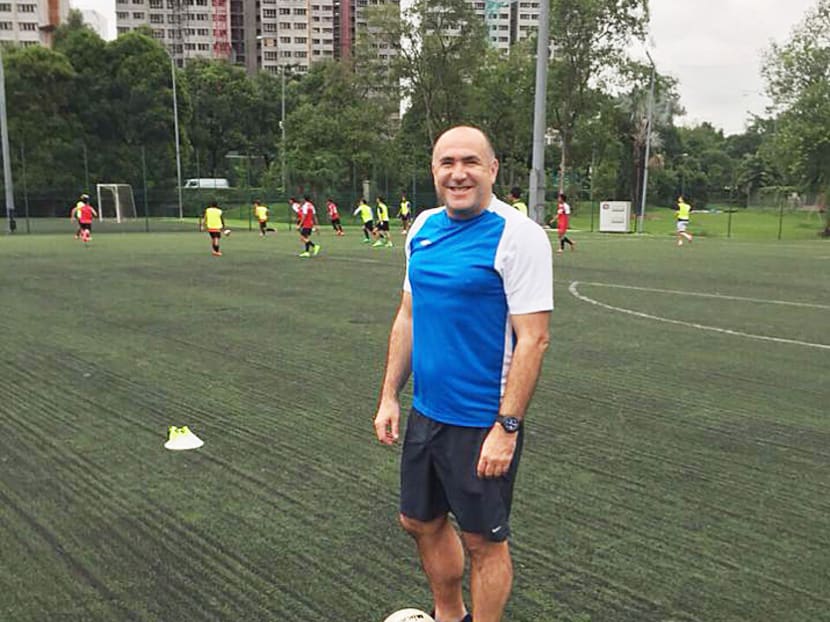 SINGAPORE — It is a novel way to recruit footballers and something S-League club Balestier Khalsa FC have done for the very first time.
Last week, Balestier Khalsa advertised on JobsBank, a web-based public platform to facilitate job matching between individuals and employers, looking for footballers to join the club as professional players.
The ad, which closed last Friday, listed among its job requirements that the candidate must be physically fit; able to pass the 2.4km run test within 10 minutes; and possess the ability to play in various positions.
Speaking to TODAY, club chairman S Thavaneson said the club are not facing a crisis where they are desperately short of players and therefore have to resort to the Internet to look for potential footballers.
"Our aim is to attract younger players, those who have a desire to play professional football or those who want to try their hand at professional football and don't know how to go about doing so," he said of the decision to advertise on the Singapore Government-run website.
"There is a section of young men in Singapore who are in their early 20s who want to take a break from their jobs or even their studies and want to try their hands at something else for a couple of years. Like professional football.
"Of course, if you are a seasoned professional footballer or big name, you won't look for a football club on JobsBank.
"We are quite clear about this. And also we are quite sure that those who are successful in their applications may not go straight into the S-League squad. Maybe a year or two in the second tier Prime League before they graduate into full-fledged professionals."
Balestier Khalsa FC, according to Thavaneson, is a household name in Singapore football and that is why he is confident that the job advertisement would work.
"So far, four, five days since the ad placement, I have received a couple of calls from parents who want to know more. I think there have been about 10 applications so far and I expect more," said Thavaneson.
"Balestier Khalsa has a reputation for being a well-run club. We are pioneers of the S-League since its inception in 1995 and we run a successful Centre of Excellence.
"JobsBank has a very wide reach, especially among the younger generation. And it's free, unlike the mainstream dailies where you have to pay for advertisements."
Balestier Khalsa S-League coach Marko Kraljevic chipped in: "What the club is doing is also a favour for Singapore football. You never know who we will get.
"There are players who are lost in the system after two years in the National Service. Maybe joining Balestier Khalsa will rekindle their interest in football again and Singapore football will gain from it."
The club finished in sixth spot last season, but will be playing in the group stage of the 2015 Asian Football Confederation Cup after beating Home United in the 2014 RHB Singapore Cup final.
This is not the first time the Toa Payoh Stadium-based club have drawn attention for their unusual approach to football.
In 2013, Balestier Khalsa sent their players out into the neighbourhoods, knocking on doors in order to drum up more support for their team and drive up interest in Singapore's only professional football league.