SingTel urges StarHub to tackle illegal device issue
SINGAPORE — The battle between Singapore's two biggest telcos over sharing of English Premier League (EPL) content may have ended, but the war is not over.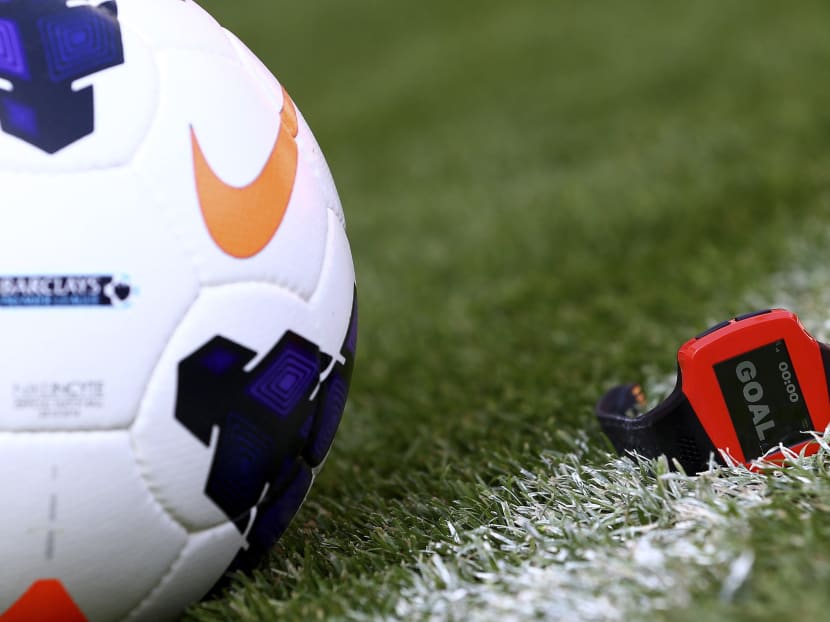 SINGAPORE — The battle between Singapore's two biggest telcos over sharing of English Premier League (EPL) content may have ended, but the war is not over.
Two weeks after SingTel began sharing "live" EPL broadcasts with their pay-television rival, following an order from the Media Development Authority to do so, the telecommunications company has expressed its unhappiness that owners of unauthorised set-top boxes who have been able to access StarHub content without paying subscription fees can now also watch EPL matches.
SingTel, which said its mio TV service is pirate-proof, has urged StarHub to upgrade to a more secure system to prevent unauthorised access by non-subscribers.
Vendors have been seen selling pirated set-top boxes openly and offering EPL content in several shopping centres.
The devices are being sold for about S$200, up from around S$90 previously, and some sellers go as far as promoting them through flyers in mailboxes.
In a statement, SingTel said it is concerned about the illegal access to its "live" broadcasts through unauthorised set-top boxes tapping StarHub's offerings, "as our EPL content is now carried on StarHub's platform".
"Like all responsible pay-TV operators around the world, we take every means possible to make sure that our own content and the content licensed to us by content providers are protected from piracy and unauthorised access," said SingTel.
"It is not possible to access mio TV's content on any device that is not provided by SingTel. Subscribers of our service are uniquely identified by our IPTV system and this prevents any unauthorised access from non-subscribers."
With the Premier League clamping down on illegal broadcasts worldwide, the footballing body may impose higher rights fees in future for territories where piracy is prevalent.
Said SingTel: "We are firmly against content piracy as it hurts content producers and the industry. It also has the effect of driving content costs even higher, hurting consumers who access content via legal means.
"We urge StarHub to consider upgrading to a more secure system that is significantly more difficult to circumvent."
In response, StarHub said it is aware of the existence of the illegal devices and has been actively taking steps to tackle the problem.
StarHub Assistant Vice-President for Corporate Communications Caitlin Fua said the telco is also in the final stage of upgrading all its high-definition set-top boxes, which, she said, will render the illegal boxes ineffective in accessing EPL content.
Said Ms Fua: "We have been employing both legal and technological measures against the unauthorised sale of decoders and illegal access to our content.
"Those who buy illegal set-top boxes may not only experience poor service quality but, more importantly, are also exposing themselves to criminal and personal liabilities."
Under the Broadcasting Act, buyers and sellers of illegal devices can be fined up to S$40,000 and jailed a maximum three years, if convicted.
While real steps can be taken against vendors, veteran criminal lawyer Edmond Pereira said it is harder to bring owners of illegal devices to book. "You need solid proof to get a warrant to enter someone's home, and it will take quite a bit of effort to do this," he said.
"But the authorities may want to make an example of someone to send a strong message out." Additional reporting by Adelene Wong