Glimmer of hope for live Olympic telecasts in Singapore
SINGAPORE – After months of impasse, there is now a glimmer of hope that viewers in Singapore can enjoy "live" sporting action from the 2016 Olympic Games in Rio de Janeiro.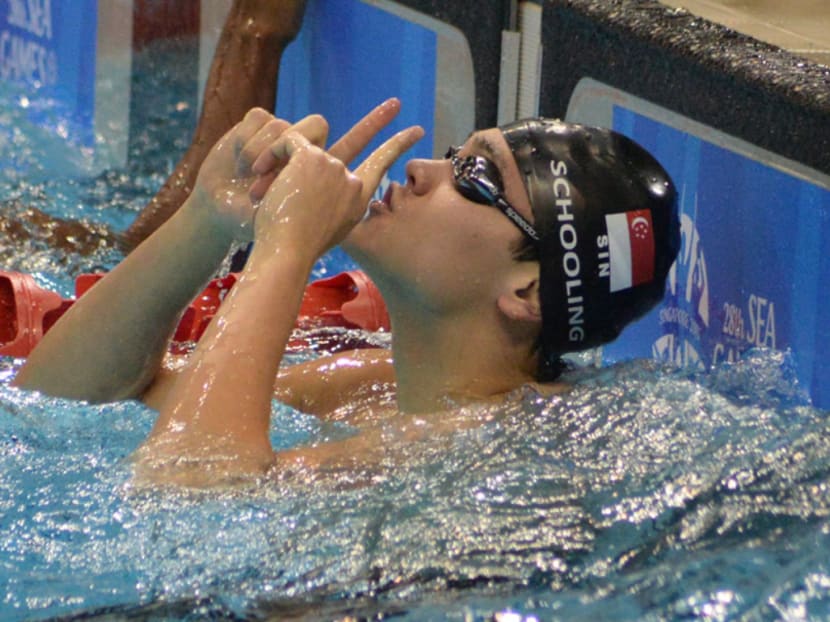 SINGAPORE – After months of impasse, there is now a glimmer of hope that viewers in Singapore can enjoy "live" sporting action from the 2016 Olympic Games in Rio de Janeiro.
With just two days to go to the quadrennial sporting event's Opening Ceremony (Saturday, Aug 6, Singapore time), TODAY has learnt from its sources that national broadcaster Mediacorp has re-entered negotiations with Olympics broadcast rights holder Dentsu.
People close to the negotiations have revealed that Dentsu has come back to Mediacorp with an improved offer for 'live' telecasts, after the initial agreement inked by both organisations included only delayed screenings of the Rio Games.
A deadline has been set for Friday (Aug 5), whereby Mediacorp — the largest broadcaster in Singapore — must decide whether to take up that offer.
TODAY understands that both Mediacorp and Dentsu have "made compromises" in search for a mutually agreeable deal that would bring the live sporting action of the Aug 5-21 Games to Singapore.
"Mediacorp has been offered a price that is considered fair by the rights holders, and, like every business discussion, compromises have been made between the two organisations," said a source close to the matter.
"After the initial deal was made for the delayed telecast, it should supposedly be set in stone. But this is now being re-looked again.
"This is now the final window of chance to bring live sporting action from Rio to Singapore viewers."
The source added that Dentsu's asking price in this new deal is lower than the US$6 million (S$8 million) figure that has been widely reported.
In June, two pay-TV operators in Singapore — Singtel and StarHub — also baulked at Dentsu's asking price and withdrew from negotiations.
Mediacorp was believed to have paid about US$2.5 million for the free-to-air fees of the 2012 London Olympic Games. This excludes technical costs, which was thought to be over US$1 million.
In 2013, Dentsu won the 2016 Olympic broadcast rights for Singapore and 21 other Asian territories in an International Olympic Committee (IOC) tender, and have struck free-to-air and pay television deals in most of these territories. Singapore and Myanmar are believed to be the only two South-east Asian countries not to sign up for live telecasts.
Mediacorp's decision not to give in to Dentsu's pricing demands has drawn mixed reactions.
Some people have criticised it and the authorities, saying that the move is at odds with Singapore's push to promote a sporting culture, especially when the Republic stands a strong chance of winning medals in a number of sports including swimming (Joseph Schooling in the 100m butterfly), table tennis (Feng Tianwei  in the women's singles), shooting (Jasmine Ser in the women's 10m air-rifle and 50m three positions) and sailing (Colin Cheng in the Men's Laser Standard)
One of them was Singapore Swimming Association vice-president (finance) Jose Raymond.
He  wrote in a Facebook post that was widely shared: "Representing the swimming fraternity, it is almost impossible for me to be neutral on this matter. Especially when Joseph Schooling's finals for the 100m fly and 100m freestyle are at 9am and 10am respectively. Different time zone yes, but not at a time when Singaporeans are asleep. In fact, this would have been perfect for students in school, people at work and the community to gather and let the world pass by and watch history being made. Together.
"With so much having been invested in sports development, sports infrastructure, in having our athletes prepare for the Olympics, and in trying to inspire a sporting culture in Singapore, perhaps the public should be told why the Government isn't willing to invest in live broadcast for the Olympics, especially when this would have been a time for a nation to unite, for bonds to be built within communities, and for a sport culture to be further enhanced."
But others have praised Mediacorp and the authorities for refusing to be held to ransom by Dentsu's pricing.
Singapore Ambassador-at-Large Bilahari Kausikan wrote on his Facebook page: "How many people are really going to stay up until the wee hours to watch? I think this fuss is being kicked up by some -- how many I don't know but I suspect not a majority or even a substantial minority of the overall population -- diehard sports fans and others latching on to them for other agendas.
"Are our sports men and women going to do better because some of their compatriots are staying up late bleary eyed to watch them on a box half way around the globe? They already know Singaporeans hope they will do well and I am sure they will do their best anyway. And it is not as if you are going to wait weeks to know the results or watch the highlights.
"Investing in sports infrastructure is a practical way of encouraging sports and it does not follow that the government must lay out enormous sums for live broadcasts; the money can be better used in other practical ways to promote sports."
Currently, Mediacorp's raft of dedicated programmes and digital initiatives include sporting highlights, up to 12 hours of delayed Games coverage daily, and up-to-the-minute news coverage of Team Singapore's participation in the Games.
Culture, Community and Youth Minister Grace Fu had suggested last Sunday (July 31) that delayed Olympic telecasts would work for Singaporean viewers because of the time difference between host city Rio and Singapore. The Brazilian city is 11 hours behind Singapore.
"Obviously, the whole country is very excited. This time around the Olympics is important to us; many of our athletes train very, very hard," Minister Fu said at the time.
"But obviously it's 30 hours away, the time zone is different, so I think, while Singaporeans are still very concerned and very interested in the performance of our athletes, I'm sure many of them will try to catch up and watch it at a later date."