Golf still needs Woods: Campbell
SINGAPORE — Some say he will never be able to surpass Jack Nicklaus' record of 18 majors. Some even think he is past his prime.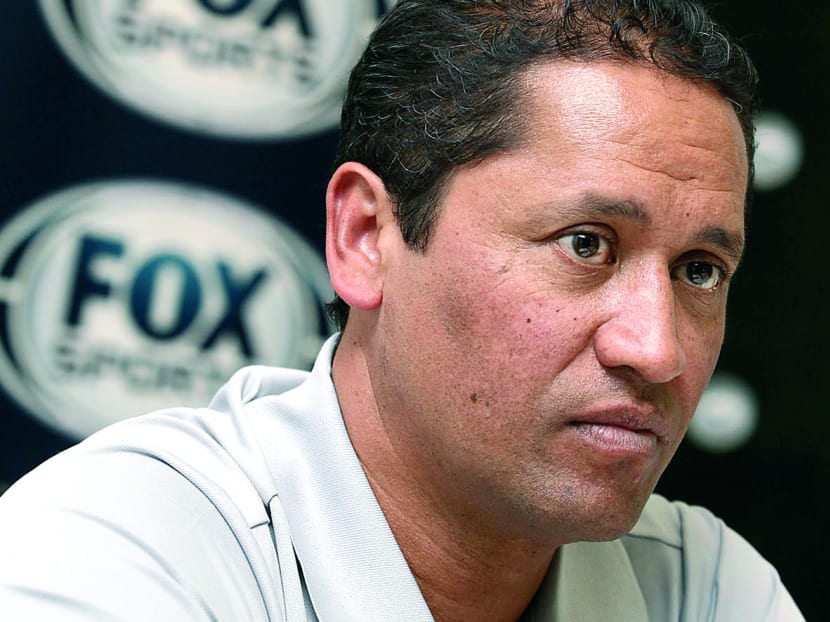 SINGAPORE — Some say he will never be able to surpass Jack Nicklaus' record of 18 majors. Some even think he is past his prime.
But no matter what people think of Tiger Woods, the reality is that golf needs the American, said former US Open champion Michael Campbell (picture) in a media interview yesterday. The 45-year-old New Zealander, who famously defeated Woods by two strokes to win the 2005 US Open nine years ago, is in Singapore to co-host studio review shows with FOX Sports for this week's US Masters.
The first major of the year will keenly feel the absence of world No 1 Woods, who is skipping the tournament for the first time in 20 years to undergo back surgery, said Campbell.
"It is like Michael Schumacher in Formula One or Pele in football — the sport needs people like them. Tiger is still a big draw in golf," said Campbell.
"Whenever he plays, TV ratings go up, sponsorships for the tournament go up, because he is a star that will always shine."
Indeed, ticket sales for the US Masters are down by as much as 31 per cent, reported Forbes.
Woods' need to rest for a few months after surgery has also sparked fears that golf equipment sales will fall. After all, when he took a three-month break after news of his extra-marital affairs broke in 2009, golf ball brands reportedly lost US$10.2 million (S$12.8 million) in revenue.
"I feel Tiger still has a few good years in him to get past his injuries and try to match or surpass Jack Nicklaus' record 18 major titles," said Campbell, who noted that Nicklaus last won a major at age 46. "But for the US Masters, Adam Scott could replace him as world No 1."
Apart from his 14 majors, Woods' "self-motivation and self-belief" is something that Campbell wished he had after his 2005 US Open win.
"I wished I had his grit. My regret is to say 'yes' to everything after winning my first major, including a lot of media and corporate events and charity work," said Campbell, who is a qualified telephone technician and admitted it would have been his profession if not for golf.
"I should have reset my goal of winning a major to winning another one, and so on … But it was all fun, and I am still taking part in the sport." ADELENE WONG
Michael Campbell will co-host four one-hour studio review shows on FOX Sports and FOX Sports Plus, during the US Masters (StarHub Ch 208 and 210, and SingTel mio TV Ch 114 and 117).