New national basketball coach Arsego confident of working around constraints
SINGAPORE — They had shortlisted 16 applicants for the post of national men's head coach and technical director.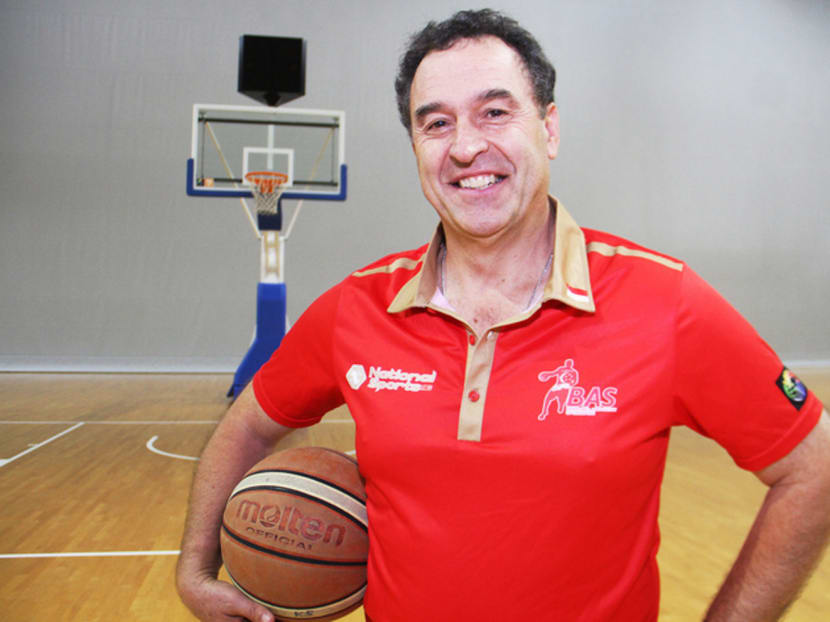 SINGAPORE — They had shortlisted 16 applicants for the post of national men's head coach and technical director.
But even though there were 15 foreign candidates in all, with some boasting of strong credentials, the Basketball Association of Singapore (BAS) opted in the end for a measure of familiarity.
There were two main reasons why they went for Australian Frank Arsego: He was the former head coach of the Singapore Slingers from 2009-2010, and as such, has a good understanding not just of Singapore culture, but also of the challenges faced by Singapore athletes including National Service, school, and work commitments.
The 56-year-old himself declared yesterday that he is not only undeterred by the unique constraints his charges face, but is also confident of working around them.
"In Singapore, you have your own unique culture. There are things that are very important in Singapore, and they meet the needs of Singaporeans and the community," said Arsego.
"When I see National Service for the young men, and others who are committed to their education and work, I like to see them as strengths. I appreciate what it takes for people to serve the country for example —they are tough people.
"Of course, these can make things difficult for basketball training, but I like to work with them collaboratively in those environments."
At last month's South-east Asian Basketball Association Stankovic Cup several senior players such as captain Desmond Oh and point-guard Wong Wei Long did not take part due to injuries and their hectic schedules outside of the sport.
And according to Arsego — who has been running a business providing mental health coaching and counselling services for athletes in Australia for the past four years — players can improve only when they "get a peace of mind" in other areas of their life such as school and work.
"I will talk to each player individually — those who are currently taking a break due to studies, for example — and see what are their aspirations in the sport, and what are their motivations," said Arsego, who started work with the BAS on Monday.
"We can work out if they can still be part of the system — if not as a player, then maybe contribute in another capacity."
While Arsego is still settling into his new role, he already has some plans in mind.
"I have some short- and long-term targets such as maintaining our top-three position in South-east Asia (SEA), and get that unprecedented SEA Games silver medal for the men's team at the 2017 edition," said Arsego.
"I have a vision that, with the help of our coaches, we select our top players — both men and women — in their age-groups and have 'All-Singaporean Junior Camps' where the best youngsters come together and undergo intense basketball training.
"For the senior team, I want to have individual player development programmes, and give specialised attention to raise the basketball IQ and fundamental skills of each player. It is what top teams around the world are increasingly doing.
"Also, I want to build a brand for the Singapore basketball teams here that instil fear in other teams. So much so that when they play us, they know we have very competitive and very passionate players who go all out." ADELENE WONG