Oh, the ecstasy! SJI teacher off to Leicester for coronation
SINGAPORE — The cost of a round-trip air ticket to London? S$2,100.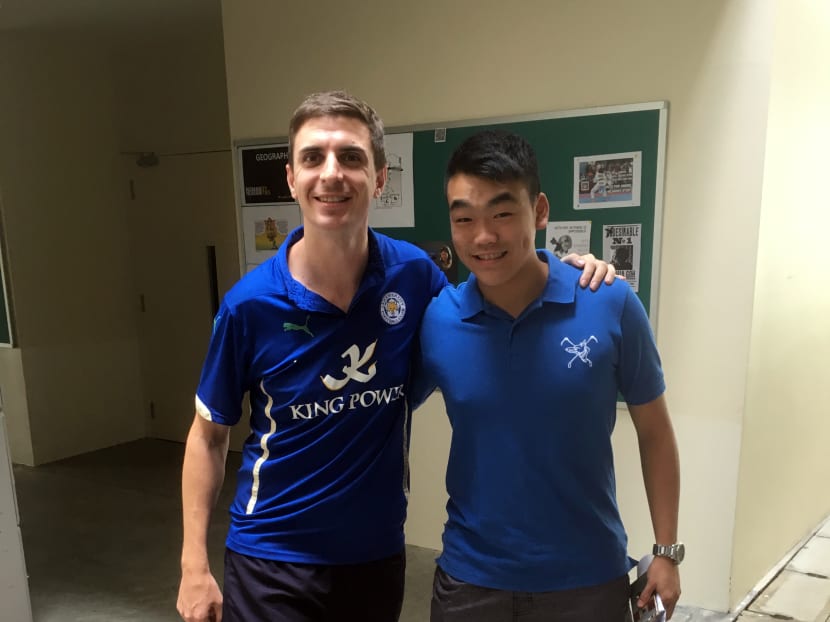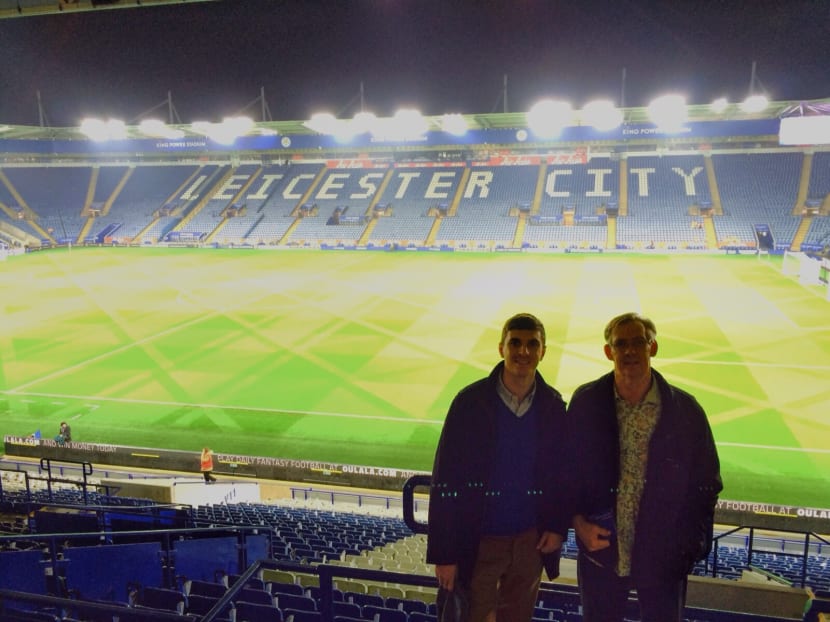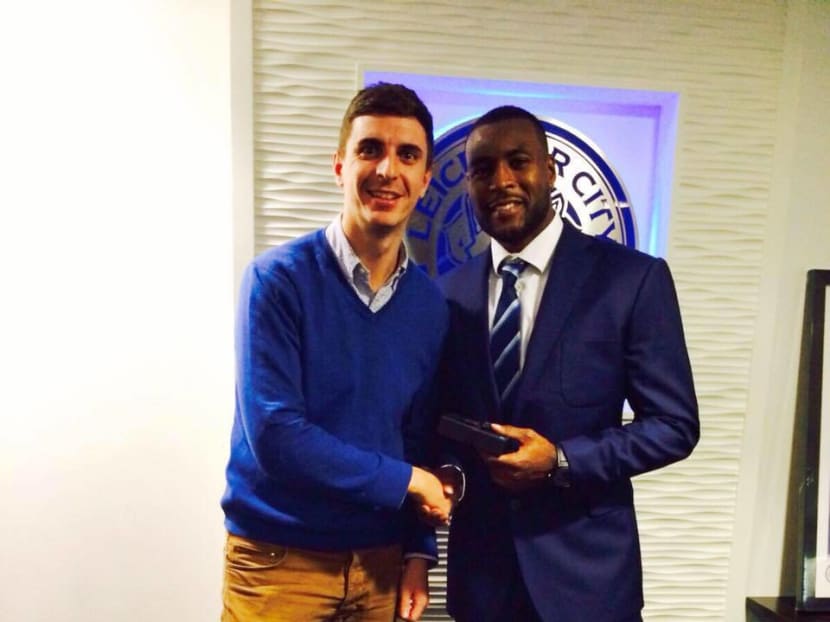 SINGAPORE — The cost of a round-trip air ticket to London? S$2,100.
Total distance to travel from Singapore's Changi Airport to London's Heathrow Airport and back? 21,000km.
Being at the King Power Stadium to watch Leicester City lift the Premier League title for the first time in their 132-year history? Priceless.
And that is why lifelong Leicester City fan Alistair Wood has no qualms embarking on a whirlwind trip to the United Kingdom this Friday (May 6) evening, just so that he can be one of the 32,262 spectators present at the Foxes' home ground to witness football history being made.
Leicester clinched their historic first-ever Premier League title on Monday night (Tuesday morning, Singapore time) after second-placed Tottenham Hotspur, their nearest rivals, could only manage a 2-2 draw away to Chelsea.
The result leaves Spurs with no chance of catching Leicester as they are now seven points adrift and can only garner six points if they win their last two matches.
Mr Wood, an economics teacher at St Joseph's Institution (SJI) International School will be heading to the airport immediately after classes end.
He will land in London on Saturday, make it to the King Power Stadium by Saturday evening for Leicester's final home game of the season, and then fly back to Singapore on Sunday in order to be back in school on Monday just in time for lessons in the morning.
"The jet-lag will be a killer, but it will be absolutely worth it," said Mr Wood.
He told TODAY that his uncle had purchased a pair of tickets for Leicester's home again against Everton this Saturday (Sunday morning, Singapore time) back in December. The Foxes had beaten Everton 3-2 on Dec 23 to secure top spot at Christmas.
Historically, eight of the last 11 teams in that position have gone on to win the Premier League.
"My uncle, who lives in Dubai, is a big Leicester fan, and he managed to get a pair of tickets for the Everton game in the hope that something special would happen. The rest as they say, is history," said Mr Wood, 30.
"It has been a truly memorable season which will probably never happen again. From almost getting relegated last season to winning the Premier League title this season, it is a fairytale."
Mr Wood, who has been living in Singapore for the last three years, has also been using Leicester's rise as occasional fodder for his lessons. "I used Leicester's rise as the theme of my back-to-school assembly talk at the start of this year," he said. "I was using it to show my students how much things can change in a year. City were bottom of the league at Christmas in 2014 and then they were top in December 2015."
He reckons he may have converted some of his students into Leicester fans. "During a recent non-uniform day at school, one of them came in a Leicester polo T-shirt," he recalled with a laugh.
Mr Anthony Southam, another life-long Leicester fan living in Singapore, will be flying to the UK for the Leicester-Everton game too.
"I had been thinking about getting tickets for the game for the last two months because I had a feeling we could win the title, and I did not want to miss out being at home for such a memorable occasion," said the 39-year-old company director who has been based here since 2012.
"I stayed up for last night's match (between Chelsea and Tottenham) and it felt absolutely surreal. When the full-time whistle went, I looked at the skies and I just raised my hands. It just felt unreal."
Although fellow Foxes fan Mr Martin Rushtag will not be at the King Power Stadium on Saturday, the 37-year-old Norwegian will be at his usual hangout at Robertson Quay with a small group of fellow Leicester fans to watch their club's greatest moment.
"Such moments only happen once in a lifetime so I am going to cherish this for a long time," said the managing director of confectionary company Scan-Food, who is a Singapore Permanent Resident.
"You can bet that we're going to have a big party from early evening until late at night."