Teaming up to bring in sports tourists
SINGAPORE — Wine with tennis may seem an unorthodox pairing, but the unusual partnership worked a treat for the Singapore Wine Fiesta (SWF) and BNP Paribas Women's Tennis Association (WTA) Finals Singapore last year.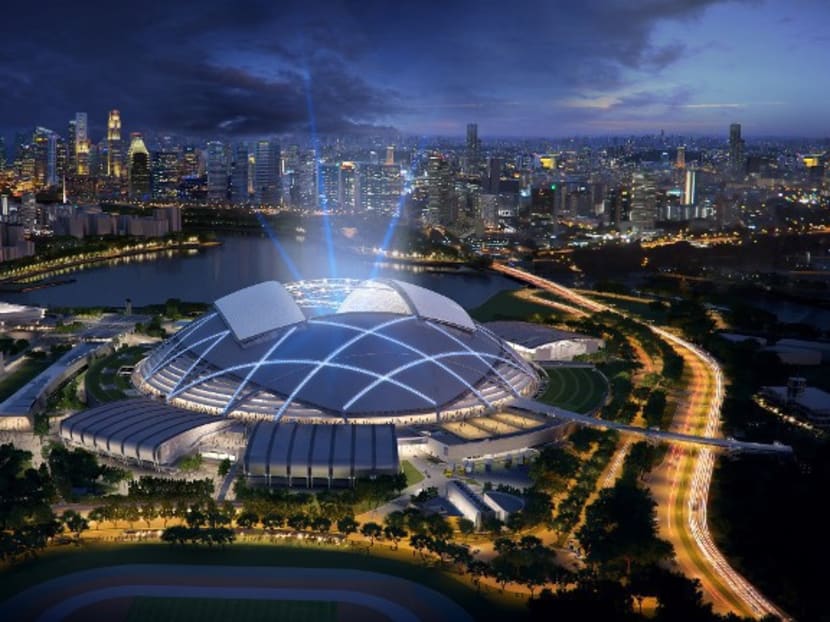 SINGAPORE — Wine with tennis may seem an unorthodox pairing, but the unusual partnership worked a treat for the Singapore Wine Fiesta (SWF) and BNP Paribas Women's Tennis Association (WTA) Finals Singapore last year.
Attracting more than 129,000 fans, of whom 20 per cent were from overseas, the glitzy women's tour season-ender featuring world No 1 Serena Williams and world No 2 Maria Sharapova sold around 58,000 tickets, with four of its 11 sessions at the 10,000-seater stadium sold out.
Coinciding the Wine Fiesta with the women's tennis event proved a successful formula for event organiser The Straits Wine Company. The SWF, touted as Singapore's largest outdoor wine fair, attracted 7,000 visitors last year, a 16.6 per cent increase from 2013.
And more of such unique collaborations will be vital as Singapore looks to join the big league alongside top sporting and entertainment destinations such as Sydney, Dubai and Hong Kong.
In an interview arranged by Channel NewsAsia last month, Second Minister for Trade and Industry S Iswaran told TODAY that the key to attracting sports tourists to Singapore, and in particular the S$1.33 billion Singapore Sports Hub, lies in offering a mix of sports, lifestyle and entertainment options.
"I think (sports) has an important place in the overall mix of what we have to offer," he said.
"From the STB's (Singapore Tourism Board) and MTI's (Ministry of Trade and Industry) perspective, we would really want to focus on events that would have not just specific appeal to the sporting segment but can be built into a larger lifestyle event, so that other segments of the market will be attracted to be involved.
"It (the Sports Hub) is an impressive facility; it has a lot of potential. But physical infrastructure aside, it's really what kind of content can be brought into this facility in order to excite the sports segment of the market.
"The STB will be working with counterparties in the private sector and government to see what other parts, other sorts of events we can focus on to populate Singapore's sports calendar in an interesting way."
The WTA Finals, which moved from Istanbul last year, is the latest addition to Singapore's burgeoning sports calendar, which includes next month's HSBC Women's Champions golf tournament, the Sevens World Series rugby championship, Singapore Airlines Formula 1 Singapore Grand Prix and FINA Swimming World Cup, as the Republic looks to build its reputation as an international sports hub.
Tourism receipts for January to September 2014 came in at S$17.8 billion, with sightseeing, entertainment and gaming accounting for S$4.4 billion, showed STB data. While fourth quarter figures were unavailable, the WTA Finals are expected to generate an increase of about S$15 million in tourism receipts annually.
Kathy Lim-Sheehy, group CEO of The Straits Wine Company, said they partnered with the STB in co-locating the SWF with the WTA Finals as there was "good synergy between both events".
"The SWF, which has been growing every year, provided a world-class F&B option for the media and attendees of the WTA Finals. Both events showcase Singapore as a premier leisure destination," she said.
The Singapore Airlines Formula 1 Singapore Grand Prix is also a big contributor to incremental tourism receipts, reaping an average of S$150 million per race from 2008 to 2013, with over 250,000 international visitors since the first edition in 2008.
Last year's race hosted the likes of British investor Richard Jarrett, who wined and dined at establishments such as Ku De Ta restaurant and Amber Lounge before catching the race at the Paddock Club.
"(Singapore's sports calendar) is equally as exciting as other places such as Dubai and Sydney. I would like to see more motor racing events in Singapore, especially with an impressive venue like the Marina Bay circuit," said Jarrett, 37, who has also attended the Monaco and British Grand Prix.
Local businesses in retail, entertainment, dining, culture and heritage have benefitted from the growth of the sports industry.
For example, the STB revealed that over 80 per cent of the Singapore Grand Prix's race organisation is sub-contracted to small and medium enterprises (SMEs) annually, while multinational and local firms also leverage on events to host corporate gatherings and meetings.
Of the S$324.5 million spent for this June's SEA Games, about 90 per cent will go to local firms via awarded tenders.
This year's Formula 1 season will also see retailers and hotels at Orchard Road doing all they can to keep international visitors entertained over the race weekend with fringe events, such as meet-and-greet sessions with the race drivers.
"As with past years, Orchard Road generally experiences a spike in visitorship during the race season," said Steven Goh, executive director of Orchard Road Business Association.
The target is for Singapore's sports industry to contribute S$2 billion in gross domestic product and create 20,000 jobs by 2015. And sports tourism is key to achieving that goal.
"Sports tourism draws discerning sports fans from abroad and will help build long-term visitor arrivals through heightened awareness, consequently driving tourism receipts," said Jean Ng, the STB's director of sports.
"Private businesses that participate in events such as the Grand Prix Season Singapore can extend this buzz and maximise the tourism impact of these events by collaborating and offering innovative experiences.
"This will further brand Singapore as the sports hub of Asia and help catalyse the growth of the regional sport ecosystem." ADDITIONAL REPORTING BY LAURA PHILOMIN