The World Cup in an album
SINGAPORE — In true Singapore fashion, they arrived early at Games Haven, a shop in Geylang specialising in trading cards. Word of the swap meet had been disseminated via Facebook, on a page dedicated to the "sport".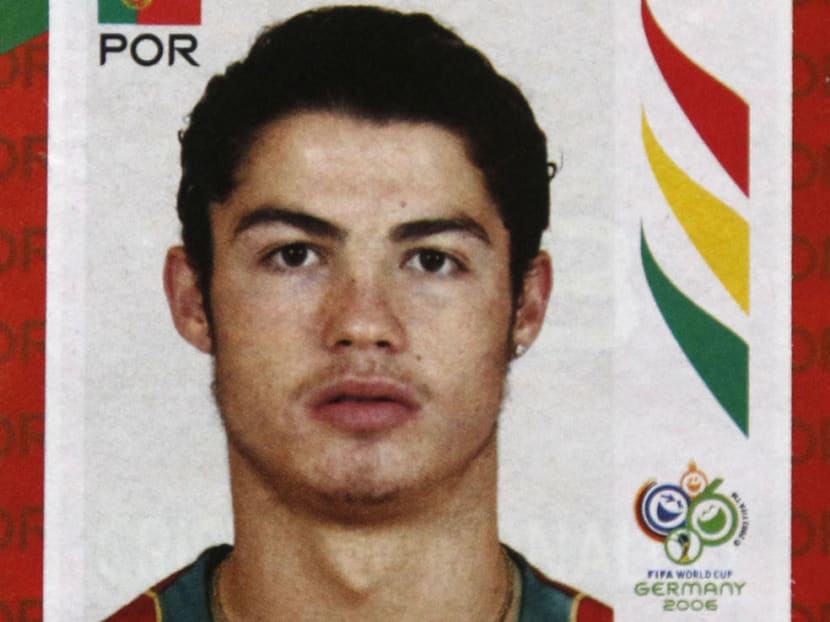 SINGAPORE — In true Singapore fashion, they arrived early at Games Haven, a shop in Geylang specialising in trading cards. Word of the swap meet had been disseminated via Facebook, on a page dedicated to the "sport".
The name Panini Sticker Book Swapsies-Singapore speaks for itself, and unlike in several countries where sticker collecting is a community-wide frenzy, particularly those with teams heading to Brazil, the pace in Singapore is more sedate.
Not that it is any less earnest, as some arrived armed with lists and spreadsheets while others have installed apps on their smartphones to track which stickers are missing.
"You know how it is in Singapore, collectors know if they want the best swaps they need to turn up early," said Navin Nambiar, who organised the swap meet for the Panini World Cup 2014 sticker album last month, attracting some 20 collectors.
Here, each album is sold for S$1 and comes with a free packet of five stickers. Subsequent packets can be bought for S$1 each to fill the 640 players representing the 32 participating nations.
Navin, one of the administrators of the Facebook closed group, which has around 200 members, set the rules for the meet, mainly that the collectors are not allowed to sell their stickers for more than its retail value of 20 cents each, regardless of whether they are the normal or shiny ones.
Then again, Navin is a veteran sticker collector, starting at the age of five and, with his mother's help, managed to complete the 1986 World Cup album. He has collected for every World Cup since.
This time around, he and two other friends started early, taking advantage of a pre-launch promotion to secure six boxes of stickers — each containing 100 packets of five stickers each — for S$400.
"By the time the swap meet happened, one of us had less than 20 blanks, while me and the other guy had fewer than 50 missing players," said the 33-year-old, who runs a business organising social football leagues. "Two of us managed to complete our albums at the swap meet and the other had just one missing after that night.
PANINI FEVER
While the Panini fever is at its height in countries such as Colombia, Brazil, the United States, England, Germany and Austria (where a delivery truck was hijacked and sticker selling can be a lucrative fulltime occupation), in Singapore the community is smaller.
In Colombia alone, there is a reported 1 million albums in circulation. In Singapore, Here, Panini's distributor, Walter Agency, brought in 300,000 packets or 1.5 million stickers. Seventy per cent are already sold, and plans are in place to ship in more from Italy should demand spike as the World Cup nears.
The stickers started retailing here early last month at some 300 7-Eleven convenience stores nationwide and will also be sold at 25 POPULAR book stores next week. And Walter Agency will be partnering Navin's group to organise another swap meet before the World Cup kicks off.
Said Navin, who started the Facebook group two years ago for the Euro2012 album: "The pain of not being able to complete your album is real. When I saw that swapping sessions are organised in other countries, I decided to create a platform here for Panini fans to share their joy.
"The awesome thing about our group is that we help each other. People will go out of their way to give you their extras for free. The meets are a happy, egalitarian environment as everyone has the same objective of completing an album.
"Of course it's quite geeky, and I had someone's wife coming up to me to ask me to accept her husband into the group as he had been rejected three times. He wasn't a frequent Facebook user and had no picture to his profile, so I wasn't too sure until his wife approached me!"
MEMORABILIA MAD
For Deepanraj Ganesan, it started with the 2002 World Cup when he collected Panini stickers casually, and became serious for the 2006 edition. For the 19-year-old, who is a Year 2 Mass Communication student at Republic Polytechnic, the albums serve as memorabilia, and he also has World Cup national jerseys of more than 10 countries displayed in his room.
"Being an avid football fan, the collections serve as a trigger to World Cup memories for that particular year," said Deepanraj, who needs two more stickers to complete his 2014 album.
"For example, looking back at a sticker of (Brazil striker) Ronaldo reminds me of how good a player he was in his prime."
HEALTHY ADDICTION
Another collector, Gerard Tan, describes hunting stickers for the 2014 World Cup album as an "internal struggle". From impulsively paying a dollar for the album at a 7-Eleven two weeks ago, he has since bought close to 100 packets and is trying prevent it from becoming an unhealthy addiction.
"I feel sheepish when people look at me when I'm sitting down on my own or with friends at places like pubs, coffee shops or McDonalds, and we're busy opening our sticker packets and pasting them meticulously in the albums, which takes a lot of skill," said Tan, 39, an analyst at a local firm.
"But it brings me a certain sense of nostalgia, because the last album I collected was more than 20 years ago, back in 1990 when I was a kid. It brought back many memories."
For the veteran Navin, whose sticker album trove includes one for the Care Bears(!), he has a patient wife to thank for letting him get on with this hobby. "Shame on me, really, but this is an addiction and collectors never stop until they complete their albums," he said.
"But isn't it awesome that in this day and age when everyone has their face buried in their smartphones, you have something as simple as collecting stickers that makes people talk and interact with each other?"