Young aspiring swimmers, divers to benefit from Schooling's Olympic triumph
SINGAPORE — When he beat American swim great Michael Phelps in Rio in August to win Singapore's first-ever Olympic gold medal, Joseph Schooling sent shockwaves around the world.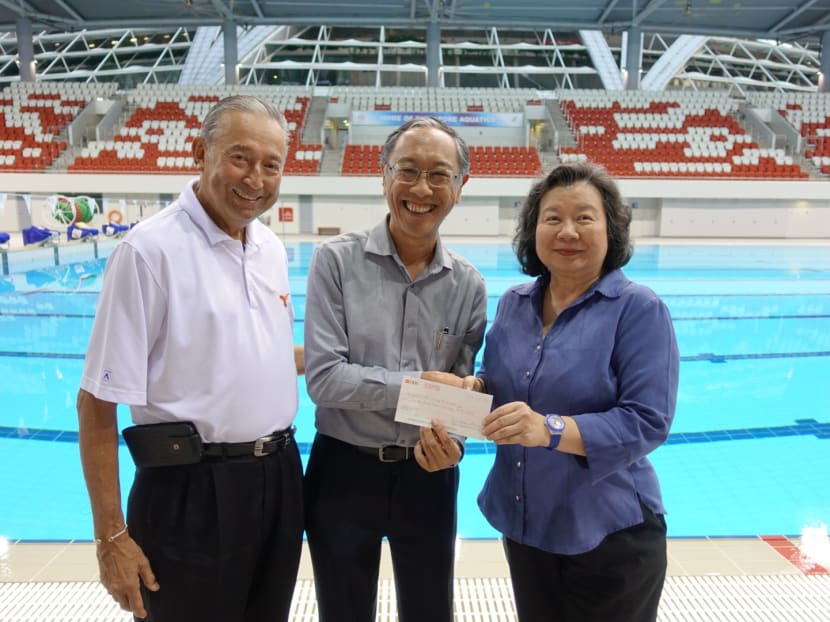 SINGAPORE — When he beat American swim great Michael Phelps in Rio in August to win Singapore's first-ever Olympic gold medal, Joseph Schooling sent shockwaves around the world.
Back home, it also inspired fellow athletes to dream they could one day emulate the 21-year-old's feat.
Now, promising local swimmers will be given an extra $200,000 boost to their efforts to become like Schooling, thanks in part to him.
The money comes from the S$1 million prize money that he received from Singapore National Olympic Council's (SNOC) multi-million dollar awards programme (MAP) last month.
Schooling is the first Singaporean athlete to receive the amount, which is part of a reward-incentive programme sponsored by the Tote Board for major Games medallists. A mandatory 20 per cent goes back to their respective National Sports Associations.
"(I hope it goes to) youth development and just bettering young swimmers in Singapore; that's all we can ask for," Schooling said then.
His parents, Colin and May, presented the cheque to Singapore Swimming Association (SSA) president Lee Kok Choy on Wednesday night (Dec 7) at the OCBC Aquatic Centre, and according to the national sports association, the amount will go into a special development fund.
The fund was set up after SSA's inaugural golf and dinner fundraiser last month raised $525,100, with Schooling headlining it. It will be kept separate from the rest of SSA's funding programmes, with an independent committee to ensure transparency.
"The size and amount is very significant, that's why it's very appropriate for us to be very public about it," said Lee, adding that previous cuts of athletes' MAP money were channelled into developing the sport.
"(It) will help in the development of the sport, from long-term athlete development to enhancing the standard of coaching. We appreciate the Schooling's support, and will have regular meetings with them to account for their donation."
May hopes the fund will be built upon, through the SSA's annual fundraisers, future MAP cuts from other athletes, and private donors.
"We have to… make sure all these funds are used properly, (so) it'll be easier for us next time to ask for funds from people if they see where the funds are going and we are doing good with it," she explained.
A committee is expected to be formed within a month and more details will be announced in due course, but May asserted that the premise is to simply help those who deserve it.
"Whatever is decided has to be thought of carefully as we are setting a precedent, but we hope it will give the young ones hope that nobody will be ever denied (a chance) if they train hard enough and have the potential," she said.
The disbursement of the money is intended to be more flexible than existing funding programmes, which usually come with strict conditions about usage and targets to be adhered to.
It will be open to other SSA disciplines, like water polo and diving, and can also be used to "develop pathways, groups, providing opportunities and also enabling coaches".
May said the fund is an example of a "small step" in "trying to change the landscape of how sports should be like" in Singapore.
"What Joseph said, about more support should be given, is actually true… hopefully it will encourage everybody else to make that step," she said. "We hope we build something that can be used for future swimmers.
"I think we've gone beyond (simply) representation and to bring our athletes to another level, more funding is needed; we are taking the first step for our NSA, and it can be done."