Uyghur singer brings heart to music
Singapore — Perhat Khaliq, a Uyghur rock star who attracted public attention with his participation in The Voice of China, and his band Qetiq set off a heartfelt start last Thursday to the Singapore International Festival of Arts 2016 (SIFA) pre-festival O.P.E.N. (Open. Participate. Engage. Negotiate.)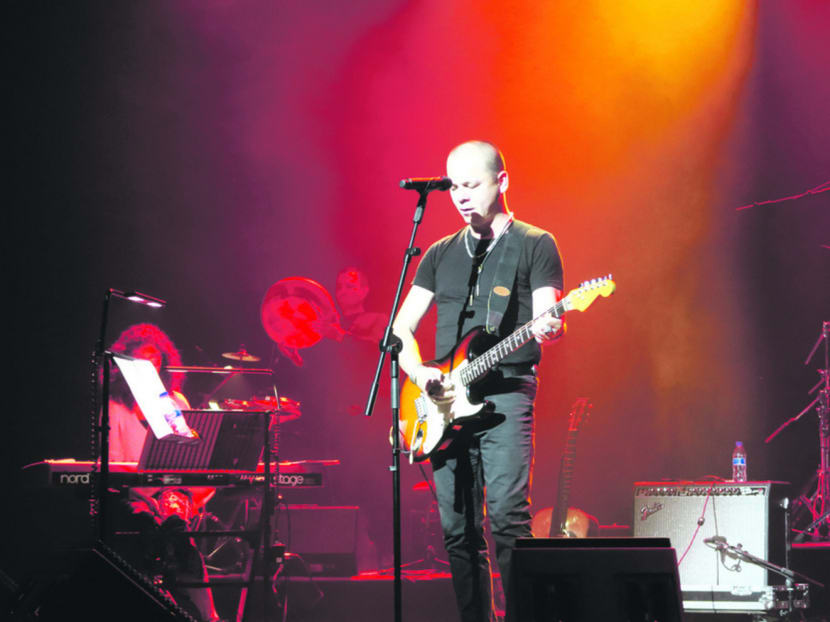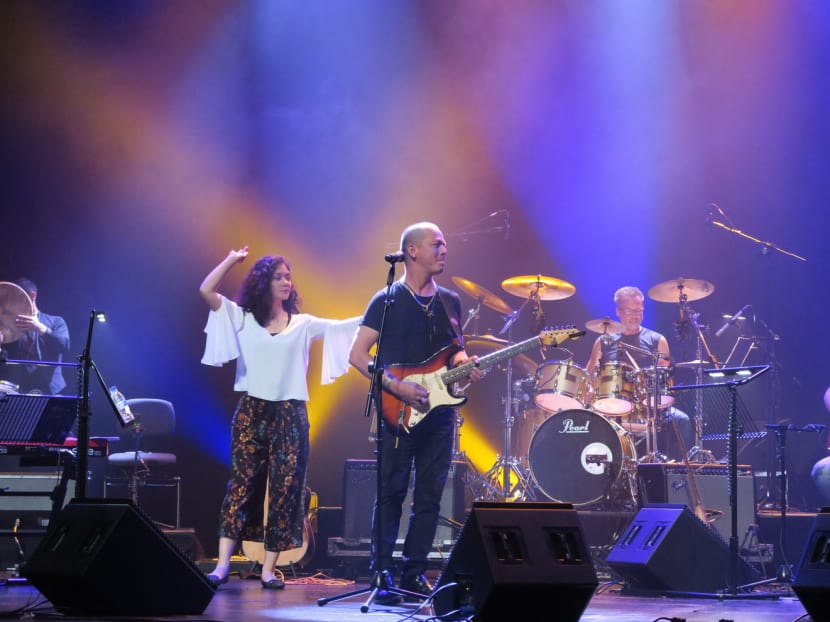 Singapore — Perhat Khaliq, a Uyghur rock star who attracted public attention with his participation in The Voice of China, and his band Qetiq set off a heartfelt start last Thursday to the Singapore International Festival of Arts 2016 (SIFA) pre-festival O.P.E.N. (Open. Participate. Engage. Negotiate.)
The genuine emotional intensity was evident during their set of songs performed at the Victoria Theatre. The audience responded favourably, cheering for an encore at the end of the concert. Khaliq, of course, obliged and sang a rendition of How Can You Let Me Be So Sad, a song that wowed The Voice of China 2014 judges with his powerful vocal range and emotionally charged performance.
His performance at the Voice of China was not simply an act to garner more attention. It shed light and changed the perception of China's minority Uyghur community. In 2015, Perhat Khaliq even received the prestigious Prince Claus Award for "breathing new life into traditional Uyghur forms".
By that point, Perhat Khaliq and his band were three months into their first China tour performing in 22 major cities in 40 days. They have released their first album Rock from Taklamakan Desert and are currently working on their next record. This stellar performance at the O.P.E.N. is their Asian premiere outside of China and, needless to say, the Singapore audience took to their firebrand music with its rarely heard-of rhythmic stylings.
The set performed was a voyage of discovery. The sounds of traditional desert songs fused with rock and funk were original and evocative. There were also soulful, slow renditions of love and loss by Perhat Khaliq, accompanied by his wife Pazilet Tursun on vocals and the rest of the band on a combination of contemporary and traditional Kazakh and Uyghur instruments. The band's take on traditional Kazakh and Uyghur music hit the right notes with the audience at O.P.E.N. mainly because of the genuine passion underlying their performance.
A scene-stealing moment came from drummer Joachim Dolker. In what can only be described as a moment of trance inspired by complete devotion to his practice, he took to his drums in a burst of energy and riveting rhythmic beats in a solo act. This was followed with him hitting every other surface on stage with his drumsticks, continuing the rhythm without missing a single beat. The audience watched enraptured and even laughed as he used a garbage bin that he rolled on stage as a drum.
Watching Perhat Khaliq and his band break out into spontaneous drumming and Uyghur dance while performing was a powerfully-emotive experience.
It brings to mind the potential of individual expression, an apt way to showcase the theme of O.P.E.N. and SIFA 2016.
O.P.E.N. runs until July 9. The Singapore International Festival of Arts is set to run from Aug 11 to Sept 17.