Allow students preparing for exams to use study areas in public libraries
I refer to the National Library Board's (NLB) letter, "Resuming library services: Phased approach taken for safety of users and staff, says NLB" (Sept 11).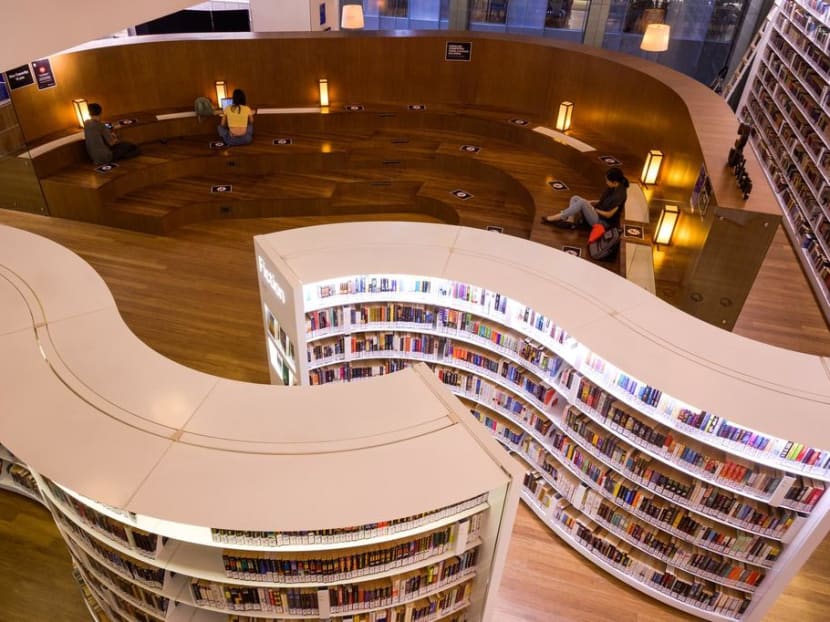 I refer to the National Library Board's (NLB) letter, "Resuming library services: Phased approach taken for safety of users and staff, says NLB" (Sept 11).
It is heartening to know that NLB has put in place measures to minimise the risk of Covid-19 transmission in public libraries.
But as the school examination period draws near, NLB should not prevent patrons from using study areas. Nor should it limit each patron's visit to 30 minutes.
Public libraries are the most conducive public places for students.
This is evident from the vast number of students who study at the libraries, especially during examination periods.
Before the Covid-19 crisis, many students resorted to studying at cafes, fast-food outlets and even the airport. Unfortunately, these options are now restricted with capacity limits.
Their last hope — the public libraries — are also out of reach with the 30-minute rule. 
While students are encouraged to study at home, the unfortunate reality is that not everyone has a conducive home environment.
Students from less well-to-do families are crammed in small Housing and Development Board flats.
Family members working from home, recently retrenched parents in a foul mood and siblings doing home-based learning impose undue stress and challenges for students jostling for study space and quietude at home.
These students become more deprived than their more affluent peers who live in larger houses with their own bedrooms and private study spaces.
NLB should do more to open up study areas in public libraries.
Safe distancing can be done with polycarbonate shields on the tables. 
Librarians or safe-distancing ambassadors can be employed to carry out frequent checks. This would also have the benefit of putting fewer people out of a job.
The libraries can also roll out disinfecting ultraviolet-light robots and air filters that remove airborne contaminants, and open the windows occasionally for air circulation.
Allowing students to use study spaces in libraries carries lower risk than people removing their masks to consume food and chit-chat at eateries.  
If the authorities can introduce Covid-19 containment measures at food-and-beverage places, NLB is in a good position to do so in the tightly regulated environment of libraries, where patrons do not have good reason to remove their masks, eat, chat, mingle or share a table with more than four seats.  
I am confident that the reopening of study areas for students will not compromise our safety.
ABOUT THE WRITER:
Jassy Hor, 17, is a Junior College 1 student at River Valley High School.
Have views on this issue or a news topic you care about? Send your letter to voices [at] mediacorp.com.sg with your full name, address and phone number.